News
Sussex reaffirms commitment to tackling race inequalities after release of Sewell report
Posted on behalf of: University of Sussex
Last updated: Tuesday, 20 April 2021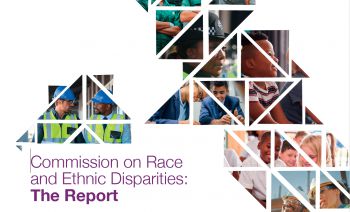 The University of Sussex has reaffirmed its commitment to tackling race inequalities following release of the UK government's Sewell report on racial disparity.
The report was published on 31 March by the Commission on Race and Ethnic Disparities, chaired by Tony Sewell.
Concerns have been raised about the Sewell report by many organisations including Advance HE, whose Race Equality Charter (REC) provides a framework for universities to identify and reflect on institutional and cultural barriers for Black, Asian and Minority Ethnic staff and students. Advance HE acknowledges in its response to the Sewell report that "significant racial inequalities amongst students and staff persist in our sector".
The University of Sussex signed up to the REC in autumn 2018. Professor Robin Banerjee, who has recently taken over from Professor Saul Becker as Chair of the REC Self-Assessment Team (SAT) at Sussex, said: "I would like to emphasise our commitment to identify, analyse and take concrete action to address any evidence of institutional racism and racial inequality in higher education and within Sussex in particular."
He reaffirmed the commitments and objectives of the Sussex REC SAT and pointed to the group's terms of reference, which include the following explicit commitment: "To identify, acknowledge and address the structural processes that produce and reproduce racial inequalities in our institution."
Professor Banerjee added: "I would like to highlight our commitment to provide a meaningful and accessible platform for reporting, and getting clear support and action to address, any instances of racism, discrimination, and related harassment."
In August this year the University will launch its new 'Report and Support' tool, which will make it easier for students and staff to report an incident of racism, discrimination or hate crime and receive the support that they need.