News
Sussex celebrates International Women's Day with online events
Posted on behalf of: University of Sussex
Last updated: Monday, 8 March 2021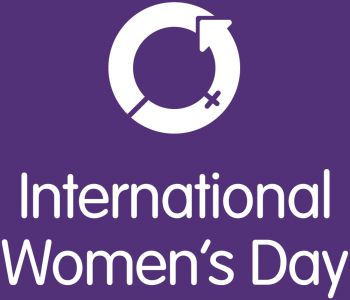 It's International Women's Day on Monday 8 March: a global day celebrating the social, economic, cultural and political achievements of women, while also marking a call to action for accelerating gender equality.
For 2021 the theme is #ChooseToChallenge, which could be anything from challenging our own thoughts to calling out gender bias in others.
The University of Sussex Library is inviting researchers to do this by editing content on Wikipedia through an online collaborative 'Editathon' workshop from 1–5pm. No prior Wikipedia editing experience is necessary. The aim is to "make Wikipedia more representative of the diverse range of the knowledge produced by the diverse women of the world".
At 1pm the School of Life Sciences and the School of Engineering and Informatics are co-hosting an online screening of the film Picture a Scientist. This feature-length documentary film features a number of researchers and "scientific luminaries" who provide new perspectives on how to make science itself more diverse, equitable, and open to all.
Brighton and Sussex Medical School (BSMS) will host a talk at 1.30pm by Dr Rageshri Dhairyawan, Consultant in Sexual Health and HIV Medicine at Barts Health NHS Trust. She will discuss how gender may affect health outcomes for women in all of their diversity, from research to experiences of healthcare.
To mark International Women's Day, on Wednesday 10 March the Universities of Sussex and Brighton are jointly hosting a talk by award-winning science journalist and author Angela Saini.
A Conversation with Angela Saini – author of Inferior: How Science Got Women Wrong and Superior: the Return of Race Science – begins at 12noon.
Professor Miguel Maravall, Academic Lead for Gender Equality and chair of the Athena SWAN self-assessment team at the University of Sussex, said: "Angela is a powerful contributor to debates about gender, race and science – her books are justly recognised for their ability to bring together historical and scientific arguments and debunk pseudoscientific essentialism.
"After this momentous pandemic year in which structural inequality and discrimination have so cruelly been reflected in life and health outcomes, we wanted to invite a prominent voice to reflect on the social, as opposed to biological, origin of these disparities.
"This year Angela was named by Prospect magazine as one of the world's top 50 thinkers, was asked to sit on the Lancet COVID-19 Commission, and contributed to multiple discussions on scientific and structural racism. She is the ideal speaker to bring us together to commemorate International Women's Day."
All these online events are free of charge, but registration is essential.