News
Online events to celebrate LGBT+ History Month
Posted on behalf of: University of Sussex
Last updated: Tuesday, 2 February 2021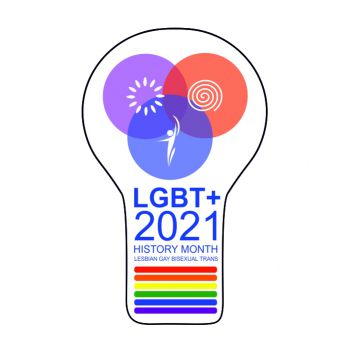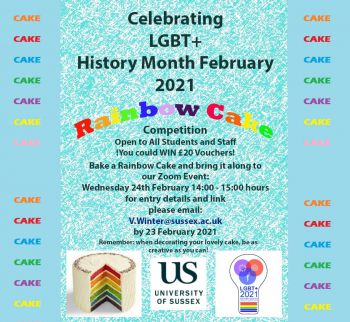 A varied programme of online events hosted and sponsored by the University of Sussex will be taking place throughout February to celebrate LGBT+ History Month – and there's something for everyone.
Dr Samuel Solomon, Co-Director of the Centre for the Study of Sexual Dissidence, helped to plan The Coast is Queer literature festival. He has organised a panel on queer libraries on Sunday 7 February, featuring two staff members from the University library, Dr Alice Corble and Ciaran Clark. Now in its second year, the festival is supported by both the University of Sussex and the University of Brighton.
The Business School is hosting two events. On Thursday 4 February, 'For and Against? Considering LGBT Equalities in the 21st Century' is an opportunity to hear about the research of Professor Kath Browne from University College Dublin. LGBT+ Supportive HR Practices on Thursday 11 February sees Dr Benjamin Everly from the Business School present his latest paper.
The Students' Union programme of events in celebration of LGBT+ History Month includes 'The Louder We Get' on Tuesday 23 February, an evening of songs, poems and discussion about LGBTQ representation in the performing arts hosted by University of Wolverhampton.
As the month moves towards a close, all students and staff are invited to bake and decorate a creative rainbow cake for the chance to win a £20 voucher. The winners will be chosen at an online event on Wednesday 24 February. For full details and joining instructions, email v.winter@sussex.ac.uk.
LGBT+ History Month, which has been an annual event since 2005, provides an opportunity to think about the lives, experiences and issues faced by LGBT+ people in the past and present. This year's theme is 'Body, Mind, Spirit'.