News
Welcome week
By: Ciaran Clark
Last updated: Monday, 20 September 2021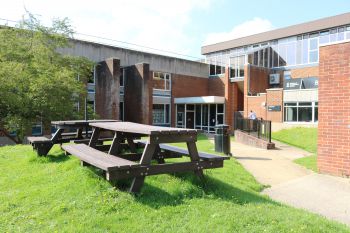 It's the beginning of a new year and there have been a lot of changes to Library services.
We will be giving Library tours throughout the week from 10.30am - 3.30pm. Each tour will last approximately 20 minutes. Our tour guides will be wearing masks which will prevent lip reading. If you if would like a 1-2-1 accessibility tour please email library.membership@sussex.ac.uk. Book your space over on our Library Tours page.
On 23 August our Click and Study and Click and Collect services closed and users were again able to access the Library without booking a space. Our services have begun to return to normal and more of our services than ever before are now available online.
In response to student requests, we will be trialling a renewed Click and Study service from 27 September. There will be 50 bookable study spaces across the Library, with a mix of standard desks and PC spaces. You will be able to book via the Click and Study link so the process will remain the same one as you're used to.
We're still taking care to ensure everyone's safety in the building so there are hand sanitizing stations and sanitizing wipes available throughout the building and we still recommend users wear masks while moving around the space.
The Library has also returned to 24 hour opening, the Info Hub has reopened and the Library is open to visitors.
Group study has now resumed and you will be able to book group study rooms via Click & Study.
When teaching begins on 27 September, you will also be able to reserve items and our recall system will be reinstated.
Over the course of the last year, we have moved many of our services online. This has allowed us to ensure our services are available to everyone. We will continue to provide online support via Library Chat, tutorials and virtual workshops.
Make sure to head to www.sussex.ac.uk/library to see what's on offer. You can also get in touch via Library chat, email library@sussex.ac.uk or drop us a message on Instagram or Twitter @sussexlibrary.