The UK Trade Policy Observatory offers independent advice to assist the UK Government, industry and public in addressing the critical international trade challenges posed by the country's exit from the European Union.
For over four decades, the European Union has managed a great deal of international trade policy on behalf of the UK. Brexit changes all of this. The UK now needs to debate, define and negotiate its position in the world trading system, requiring expert analysis to navigate successfully through this new landscape.
The UK Trade Policy Observatory, a partnership between the University of Sussex and Chatham House, is an independent expert group that initiates, comments on and analyses trade policy proposals for the UK and trains British policymakers, negotiators and other interested parties through tailored training packages.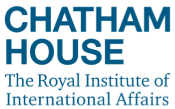 ---
Our expertise
The UKTPO is committed to engaging with a wide variety of stakeholders to ensure that the UK's international trading environment is reconstructed in a manner that benefits all in Britain and is fair to Britain, the EU and the world.
The Observatory offers a wide range of expertise and services to help support government departments, international organisations and businesses to strategise and develop new trade policies in the post-Brexit era.
Sussex is widely recognised as having the country's foremost collection of experts in international trade and is uniquely positioned to comment on and analyse trade policy proposals.
The University of Sussex and everyone in the UK Trade Policy Observatory would like to express their thanks to an esteemed alumnus of the University for making this initiative possible through their generous donation to UKTPO.
---
Contacts
General enquiries
L. Alan Winters
Director of the UK Trade Policy Observatory
Media enquiries
Neil Vowles
Media Relations Manager
N.G.Vowles@sussex.ac.uk
+44 (0)1273 873712
---
Find out more about our expertise in International Trade