Business School news
Read news relating to the University of Sussex Business School.
---
Analysing the EU-UK Trade and Cooperation Agreement (TCA)
By: Charlotte Humma
Last updated: Wednesday, 20 January 2021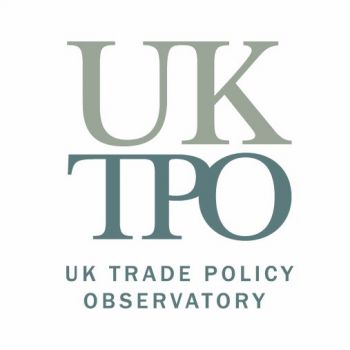 The EU-UK Trade and Cooperation Agreement (TCA) between the UK and the EU came into force on 1 January 2021.
In analysing the Agreement, the UK Trade Policy Observatory (UKTPO) at the University of Sussex has produced three companion Briefing Papers in parallel:
In each case, the researchers identify what has (or not) been agreed, assessing the significance of the respective elements of the agreement, and point to some of the possible future implications. The assessment is preliminary, they find that in terms of goods, whilst there is complete elimination of tariff and quotas, many other costs relating to trade have not been successfully minimized.
In relation to services, provisions in the TCA are a major setback for services sectors (compared to the conditions for trading services within the Single Market or during the transition period), particularly for financial and transportation services. As a service-driven economy, this is a weak deal for the UK.
In terms of provisions for level playing field issues, much of the area lies outside the normal dispute settlement procedure. The management of subsidy control and non-regressions in the areas of labour and social standards and environment and climate are of a traditional kind. There are some innovative clauses but these are quite unknown quantities and have the capacity to create perpetual wrangling and bad feeling between the UK and the EU.
Overall, the final agreement is closer to the EU's starting position than that of the UK. While the agreement does allow for future renegotiation, which could in principle lead to improvement, at the present moment it is hard to have much confidence that this will be the way forward.
A discussion of the Agreement is presented in a podcast, After the great divorce - the new EU-UK trade relationship, with Chris Horseman joined by Professor L. Alan Winters, Jill Rutter and Iana Dreyer.
Since the agreement came into force on New Year's Day, the focus has mainly been on the border issues, with supermarket supplies running short in a few areas, and lorry drivers' ham sandwiches being confiscated by Dutch customs officials. But while the UK's Michael Gove always said there would be 'bumps in the road' to begin with, where will the TCA deal ultimately lead us? What sort of an agreement is it, and could it yet be improved upon? And what will it mean for UK businesses which have dealings with the EU?
Please listen, rate and subscribe to our Trade Bites podcast series on Soundcloud or iTunes.
---
You might also be interested in: