Business School news
Read news relating to the University of Sussex Business School.
---
Research after COVID-19: Sharing insights across disciplines
By: George Meredith
Last updated: Friday, 24 July 2020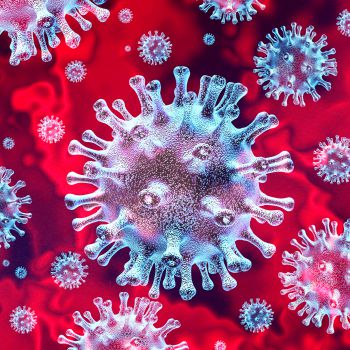 COVID-19 has shifted the focus of research to developing knowledge of the pandemic and its implications for business and society. Yet, there is a lot of uncertainty about how the COVID-19 crisis will transform business research going forward. A recent workshop organised by Professors Vassiliki Bamiatzi, Head of the Centre for International Business and Development, and Stephan Manning, Head of the Responsible Business Research Mobilizer Group, provided faculty and students with the opportunity to obtain a holistic understanding of current COVID-19-related research and future implications. Based on diverse expert panels, the workshop generated a conversation across disciplinary boundaries around the impact of the pandemic on business research.
COVID-19: Current Research
The defining images of the early days of the pandemic were the bare shelves of grocery stores, which led to a surge of interest in issues surrounding supply chains and consumer behaviour. Roger Strange, Professor of International Business, noted that some have responded to the supply and demand shocks by calling for businesses to re-shore and re-internalise production processes. However, he warned that such measures would not necessarily improve supply chain resilience, and businesses should consider carefully before drastically changing their supply chains.
Dr Alexandra Poliakova, Lecturer in Marketing, has been investigating consumer responses to perceived scarcities in essential domestic goods, and found that consumers with a sense of psychological entitlement were more likely to hoard products. Dr Poliakova intends to build on these findings by looking into how psychologically entitled consumers can be dissuaded from hoarding essential goods in the future.
Other research has explored the ways in which businesses are adapting to survive the pandemic. An emerging theme has been the tension between short-term survival measures and long-term resilience and sustainability. Dr Shova Thapa Karki, Senior Lecturer in Entrepreneurship and Sustainability, explained that short-term economic measures often come at the expense of long-term sustainable practices; for example, pubs and cafés reverting to single-use plastics for takeaways and hygienic reopening.
Similarly, Dr Maria Holgado, Lecturer in Operations Management, and Dennis Tourish, Professor of Leadership and Organisation Studies, hypothesised that what businesses needed to do to survive in the short term – i.e cutting pay and benefits or laying off staff – might hinder long-term resilience by damaging relationships in the workplace.
Michael Beverland, Professor of Marketing, argued that some resilience could be found in 'design thinking' – the disruptive problem-solving techniques used by designers. He cited the example of firm innovations during the 2020 COVID-19 lockdown, such as luxury brands producing hand sanitisers, and argued that such adaptive thinking resulted in more resilient organisations.
The COVID-19 pandemic has also put the relationship between governments and citizens under the microscope. Dr Galina Goncharenko, Lecturer in Accounting, and Dr Tobias Polzer. Senior Lecturer in Accounting, have found polarised public opinion about the role of digital technologies in gathering data for public health purposes. Their research seeks to understand and explain the effect of such technologies on accountability relationships between governments and citizens.
Post-Pandemic Implications: The Future of Research
The variety and depth of the research being undertaken demonstrates the important role universities can play in responding to global crises. But what does the pandemic mean for the future of research in the Business School?
Professor Jeremy Hall, Director of the Science Policy Research Unit (SPRU), explained that 40 years of research policy focussed on encouraging excellence, accountability and engagement have put UK universities in an ideal position to help rebuild the post-pandemic UK economy. However, the financial strain brought about by the pandemic and the effects of Brexit could threaten their ability to support research. Consequently, Prof Hall has called for an initial 1-year moratorium on in-kind contributions from the major UK research funders for projects that directly address COVID-19 or post-Brexit economic restructuring.
Dr Joshua Moon, Research Fellow in Sustainable Research Methods at SPRU, further argued that we should learn lessons from the research trends of previous epidemics. Dr Moon demonstrated that the SARS, Ebola and Zika viruses all led to a spike in research activity, followed by a steep decline in funding and publications in the years after the crises. This explains why lessons learned from previous health emergencies are rarely implemented at policy level, and new epidemics may not be adequately prepared for.
To combat this, Dr Moon recommended that researchers should be adaptable in their work, so that important findings can be applied to operational and policy areas. He also called for researchers to build an identity in and beyond their research networks, so that they can be more easily identified and contacted by people on the ground in times of crisis.
However, Dr Orkun Saka, Assistant Professor of Finance, cautions us to reflect on how pandemics affect citizens' trust in public institutions. Dr Saka finds that individuals who experience epidemics in their impressionable years (18-25) display less confidence in political institutions and leaders in the decades that follow. This raises questions not only about the long-term impact of COVID-19 on public trust in political figures, but the legitimacy of research as well.
Finishing with a more optimistic take, Constantin Blome, Professor of Operations Management and Associate Dean of Research, said that even though he expects financial constraints and funding tied to government priorities, scholars should not abandon their diverse ongoing research. The best work, he argued, will make a contribution to theory, and reflect on what this crisis can teach us in more general terms.
The workshop closed with a Q&A session, which generated a very productive discussion about the potential of current and future research. The organisers invite everyone to check out the websites of participating scholars for more details on their ongoing studies.
---
You might also be interested in: