Broadcast: Events
SussexDocFest: Excursions 10-Year Anniversary Art Exhibition
Monday 5 June 17:00 until 20:00
University of Sussex Campus : University of Sussex Library
Part of the series: Festival of Doctoral Research, 5-9 June 2023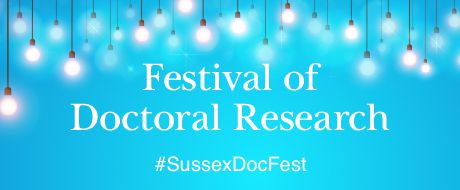 Join a special event commemorating the 10-year anniversary of Excursions Journal, a University of Sussex-based peer-reviewed journal designed to showcase high quality, innovative, and inventive postgraduate research. As part of this grand celebration, the team have commissioned 13 local artists to create extraordinary artworks representing diverse themes that have graced the pages of Excursions over the past decade.
Join the team behind Excursions for an evening filled with artistic brilliance! The event will also provide an opportunity to mingle with fellow art enthusiasts, literary aficionados, and the brilliant minds behind Excursions Journal. Engage in thought-provoking conversations, exchange ideas, and deepen your appreciation for the artistic and literary community.
To ensure your attendance, please RSVP by contacting excursions-journal@sussex.ac.uk
This event is part of the Sussex Doc Fest, 5-9 June 2023, celebrating and showcasing PhD research at Sussex.
---
By: Alexander Aghajanian
Last updated: Wednesday, 31 May 2023