Broadcast: News items
Supervisor Training Course - a series of online workshops in May, June and July
By: Alexander Aghajanian
Last updated: Thursday, 20 April 2023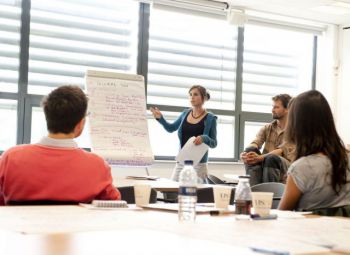 Supervision of doctoral researchers is the most challenging, rewarding and stimulating role available to academics. To be successful it requires skills and insights beyond expert subject knowledge and traditional lecturing prowess. It is also helped by engaging with a community of practice for mutual support.
To support Sussex supervisors and examiners, the Doctoral School is holding a series of online workshops in May, June and July. The first three sessions will cover the supervision process from recruitment to post-viva, while the final one focusses on the examiner role.
Although the programme of four sessions will be repeated, participants are strongly encouraged to attend a full cycle rather than dipping in and out. This helps to build trust and a collaborative atmosphere.
The sessions will be led by Prof Pam Denicolo, an extremely experienced supervisor and examiner who has run supervision workshops for institutions worldwide. She has served on the executive committees of numerous learned bodies concerned with doctoral education, established and run a Graduate School and advised/supported universities in setting up Doctoral Colleges. She will be joined in presenting some sessions by Dr Julie Reeves, an experienced researcher developer at Southampton.
Sign up for the May, June or July course using the links below: