The SHL Research Forum is taking place on Monday 30th January 2023 at 2pm.
Posted on behalf of: Sussex Humanities Lab
Last updated: Friday, 6 January 2023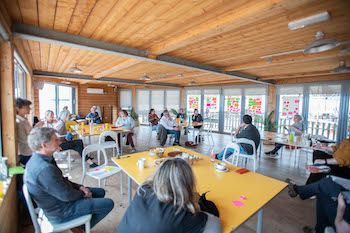 Do you want to meet researchers working in your area or other area within SHL remit?
Do you want to present new ideas or get feedback on your ongoing work?
Do you want to learn more about current SHL activities?
The SHL Research Forum is a space for Sussex researchers to meet and share ideas, present emeging work, make connections with potential research partners to develop individual research projects, as well as nourishing our research community.
At each Forum we welcome three or more speakers to share projects at different stages of development:
Updates on current funded projects to keep the community informed;
Feedback on a project in planning to provide support during bid development and submission;
Brainstorming around initial seeds of ideas for future projects in order to shape research funding bids.
The next SHL Research Forum will take place on Monday 30th January 2023 at 2pm in Silverstone SB211 (Digital Humanities Research Lab), and online.
Anyone interested in developing research projects at the intersections of digital technology, society, culture and environment are welcome.
Get in touch by sending us an email to shl@sussex.ac.uk
The SHL Research Forum happens twice every year. It is part of SHL incubator programme, a series of events aiming at igniting conversations across campus to generate, nurture, and develop new ideas and research collaborations related to SHL's remit and research clusters.