DARE to Transform Community of Practice.
Monday 28 November 12:30 until 14:30
Online
Speaker: Dr Emma Newport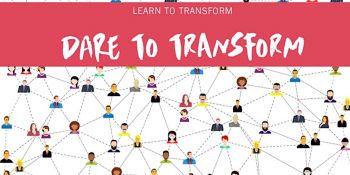 The DARE Community of Practice is a supportive space to discuss ideas around the scholarship of teaching and learning.
Dr Emma Newport will provide our first lightening talk of 2022/23. Emma will showcase her project Sussex Writes, a creative writing programme with the aim of widening university participation through collaboration between the School of Media, Arts and Humanities and local schools and organisations. Emma's project will provide us with a springboard for discussing how scholarship can successfully push the boundaries of the university and question traditional notions of academic identity.
This event is open to anyone with an interest in teaching and learning. The Community of Practice is a supportive space where ideas and opinions can be discussed honestly and opportunities for collaboration are welcomed.
Tickets can be booked via Eventbrite
---
By: Simona Connelly
Last updated: Wednesday, 23 November 2022