Creative Practices for Transformational Futures
Monday 28 November 15:00 until 17:00
UK : Sussex Humanities Lab - Silverstone SB211 and online TBC
Speaker: Ann Light (University of Sussex / University of Malmö, Sweden)
Part of the series: SHL seminar series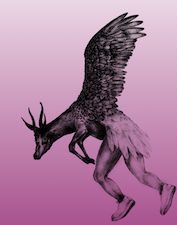 About the speaker:
Professor of Design & Creative Technology (Engineering and Design) at the School of Engineering and Informatics. Ann is a design researcher and interaction theorist, writing about participatory design, collaborative future-making and transformations to sustainable futures through changing cultures.
About the project:
CreaTures – Creative Practices for Transformational Futures is EU Horizon 2020 research project investigating the potential of creative practices in art, design, and related cultural fields to support positive eco-social change (a term that we use to signal an interlinked concern for ecological and social relations). The project responds to current social and environmental challenges and the urgent need to find new, more sustainable and nourishing ways of living and being together on our shared planet. Recognising that a major role in fostering this societal change is played by the cultural sector, CreaTures brings together diverse creative practices that aim to support eco-social change and examines their transformational processes and strategies.
SHL seminar series are free and open to all. Registration is required.
Register here: https://www.eventbrite.co.uk/e/creative-practices-for-transformational-futures-tickets-421281834307
---
Posted on behalf of: Sussex Humanities Lab
Further information: www.creatures-eu.org
Last updated: Tuesday, 1 November 2022