Spirit of Sussex Award Student Spotlight: Abbie Brookes
By: Rebecca Hart
Last updated: Monday, 13 June 2022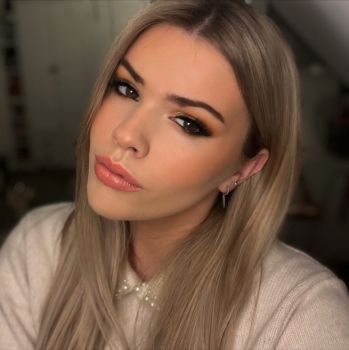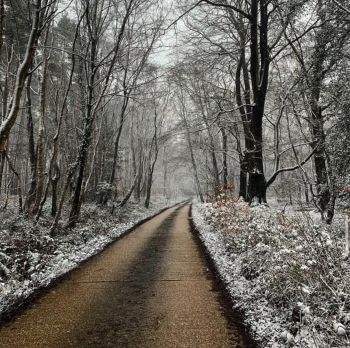 The Spirit of Sussex Award Student Spotlights feature current

students

who are actively engaged in the award and

positively

impact

their local and student communities, through

their extracurricular activities. We hope this inspires all Sussex students to get involved and make their mark.
Meet Abbie Brookes, final-year undergraduate studying BSc Psychology and currently logging points and working towards a Spirit of Sussex Gold Award

.

The Spirit of Sussex Award Manager, Rebecca

Hart

and Student Connector,

Riko

Kunisue

caught up with Abbie to find out more about extra-curricular involvement and her passion for volunteering, advocacy, and community spirit.
Thanks Abbie for joining us today! First, can you tell us how you started participating in the award?
Abbie: At first, I wasn't sure if the award was for me, as I thought I'd have to get involved in volunteering with a large charity or organisation. Once I read through all the categories, I realised that I'm already doing a range of activities I could get recognised for, and even the things I consider tiny, contribute to my university and local community.The great thing about the award, is that I only do things I enjoy but can still be a large contributor.
That's really inspiring Abbie and embodies the importance and values of the award. I can actually see that you've recently logged points in Creativity and Culture for your passion for photography – can you tell us more?
Abbie: Yes, I'm lucky to live in the countryside, and really enjoy photographing the local scenery. So what started as a passion has actually turned into me working with the Sussex Tab newspaper – they were looking for photos of the countryside during the first lockdown, so I sent a load in and these have been used to promote wellness and enjoying the local area.
It's great to see you get credited for something you really enjoy! Please could you also share more about your advocacy work for road safety and local volunteering?
Abbie: I'm the youngest voluntary Board Councillor for my Party in Lower Beeding, West Sussex. Within my role, I discuss local topics and concerns in the meetings including environmental concerns and local pollution. As a Board Councillor, I also work in the Transport Working Party for West Sussex, where we are campaing for road safety awareness – I am now involved in rallying, tracking data, fundraising for safety products and we've even been featured in the local newspaper.
Do you feel these diverse range of activities have improved you as a person?
Abbie: Yes, definitely. The community engagement helped me advance my confidence, in knowing I can achieve a lot if I just try and believe I can do it! Even becoming a Board Councillor – I was convinced there was no way I would be elected, but now that I'm a 22-year-old female campaigning for change, I really do have more confidence in myself. They have also really helped my communication skills and more specifically, ability to talk to new people.
How do you think your activities and the Spirit of Sussex Award will help you in the future?
Abbie: Through being part of the council, I've had opportunities to network with people outside my usual social spaces, including entrepreneurs, and now know people in all different places. Also,in future interviews, the award enables me to talk about a variety of activities and sound so much more interesting!
The Spirit of Sussex Award looks good on your CV too, it shows a level of commitment outside of your degree.
In terms of my student community, I feel I am leaving a legacy by achieving the award. In 10 years, time, I'll have my own electronic footprint through my photography and extracurricular activities – even though it's small, it's still a part of me, forever in the University.
Thanks so much Abbie for sharing your story – any last advice for current students?
Abbie: Go for the award – just spend time, reading through the categories and you'll be surprised at how much you contribute without realising.For me, I've just engaged with small things as I go, simply being involved in the community is most important; the award is a bonus! For example, I recently supported a local business in a gift-wrapping service as the owner was struggling due to arthritis, yes it may only be 5 points, but if you're a kind person it will all add up.
Believe in yourself and keep trying. Opportunities aren't always closed-off and there are so many skills you can gain from whatever interests you.
Thank you to Abbie Brookes, who will be graduating with a Gold Spirit of Sussex Award. If you're interested in a student spotlight, or simply want to find out more, check out our page here.
Further information: https://student.sussex.ac.uk/experience/award