CAIT Sussex International Theory Prize Lecture 2022
By: Eve Wilcox
Last updated: Monday, 7 March 2022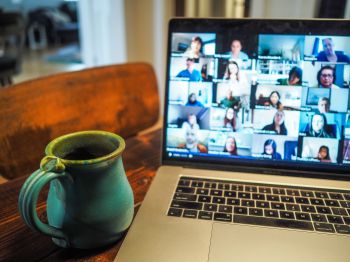 On Tuesday 8th March, 5-6:45pm (UK time), CAIT will hold their annual Sussex International Theory Prize Lecture.
Rahul Rao's book Out of Time: The Queer Politics of Postcoloniality was the winning publication of the 2021 Sussex International Theory Prize. In this lecture, he will explore 'The Libidinal Lives of Statues':

"Even commentators who are sympathetic to the iconoclasm of progressive movements tend to regard their claims about statues as, at best, a means by which to draw attention to the putatively more significant material issues concerning structural racism against which these movements struggle and, at worst, a diversion from these issues that reinforces a rightwing construction of them as a 'culture war'. Such readings of statue politics drive a wedge between the material and symbolic dimensions of politics, insisting on the priority of the former. By failing to take iconography seriously as a site of injury and reparation, they leave inexplicable the intensity of the affective attachments and antipathies vis-à-vis statues that are visible in a number contemporary controversies. In the aftermath of George Floyd's murder, many of the statues brought down through popular direct action were subject to a variety of punitive treatments including strangulation, beheading, burning and drowning. Instrumental readings of statue politics cannot make sense of the passion, vitriol and violence that defenders and opponents of statues bring to bear on these objects through practices of veneration, commemoration, maintenance, vandalism, defacement and mockery. So how should we make sense of them?
Register here to receive the Zoom link.
We hope to see many of you there.
Please contact cait@sussex.ac.uk if you have any further queries.