Business School Professor awarded FT's Responsible Business Education Awards 2022
By: Ruby Scott
Last updated: Wednesday, 19 January 2022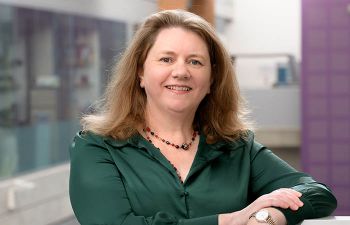 We are pleased to announce that the University of Sussex Business Schools' Professor of Environment & Development, Fiona Marshall (Science Policy Research Unit) is a recipient of the Financial Times Responsible Business Education Awards 2022.
Professor Marshall's work with international colleagues, Pritpal Randhawa (Ambedkar University Delhi), Pravin Kumar Kushwaha & Pranav Desai (Jawaharlal Nehru University), focussed upon sustainable urban waste management and the reduction of environmental health risks in Indian cities. This prestigious award recognizes how their project addresses societal challenges with evidence of impact.
An estimated 90% of waste in India is dumped in public spaces, causing a host of environmental and health problems. Urban waste policies have favoured waste-to-energy technology which has attracted widespread opposition due to resulting air pollution, amongst other factors. Through their efforts to manage the waste, Delhi's waste-pickers reduce the city's daily waste disposal however waste-to-energy plants could pose a risk to the security of their livelihoods.
Through addressing these challenges, Professor Marshall and her team have contributed to the development of more sustainable waste management policy and practice in India's cities. Collaborating with organisations including India's Ministry of Environment, Forests and Climate Change, the research team used their findings to inform and shape the Municipal Solid Waste rules, changing the way waste is dealt with across Indian cities. The researchers also worked with NGOs and waste-pickers to facilitate unprecedented partnerships across the formal and informal sectors – crucially, providing security of livelihood for informal waste-pickers, while also reducing pollution.
"The Financial Times Responsible Business Education Awards recognize outstanding work by researchers, teachers and alumni of business schools making an impact around sustainability and social purpose […] Fiona Marshall and colleagues worked on recycling urban waste in India to reduce toxic emissions and preserve the livelihoods of waste-pickers" - FT's Global Education Editor, Andrew Jack
'Pathways for Sustainable Urban Waste Management and Reduced Environmental Health Risks in India: Winners, Losers, and Alternatives to Waste to Energy in Delhi' is accessible online, published by Frontiers.