Winner of the 2020 Kroto Award for Public Engagement announced at symposium
By: Jessica Gowers
Last updated: Friday, 15 January 2021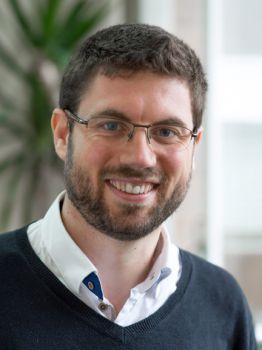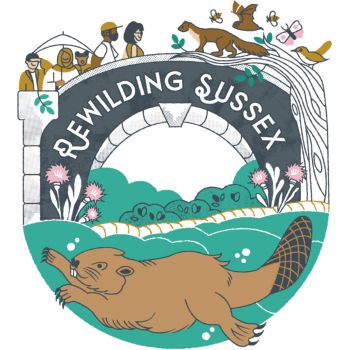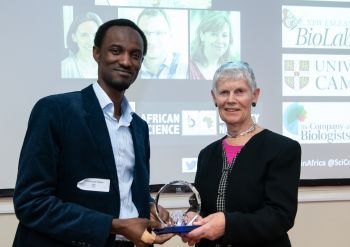 The winner of the second Kroto Award for Public Engagement was announced at the Life Sciences Research Symposium on 7 January.
Dr Chris Sandom was declared this year's winner after a panel of judges selected him from seven nominees.
The award is named after Sir Harry Kroto FRS, a former University of Sussex Professor who won the 1996 Nobel Prize in Chemistry with Robert Curl and Richard Smalley for the discovery of Buckminsterfullerene, also known as the C60 molecule. During his lifetime, Sir Kroto was also a keen advocate for outreach, taking part in numerous public engagements and encouraging researchers in his lab to do the same.
This year's award was presented at the online Life Sciences Research Symposium by his wife, Lady Margaret Kroto. She said: "I was delighted to present this award to such a worthy winner as science communication was something Harry cared deeply about and worked tirelessly to promote, with invaluable help from two of his former Sussex students, Jonathan Hare and Steve Acquah. Although not his area of research, Harry cared deeply about sustainability so it was nice to see Dr Sandom's work in this area recognised."
Dr Chris Sandom, Senior Lecturer in Biology, was nominated for his various successful collaborations, particularly through his community group 'Rewilding Sussex', which helps local people establish new rewilding projects locally.
He was also acknowledged for organising the first Landscape Innovation Conference in collaboration with Sussex Wildlife Trust, which saw over 350 attendees, creating online films that communicate young people's views on rewilding and supporting young rewilders to develop projects with landowners.
He said: "I'm so pleased to be awarded the Kroto Award against such an amazing set of nominees. There are many in our School doing fantastic work in public engagement and are getting people excited about science. Many thanks to my many colleagues and collaborators for their support."
Dr Mahmoud Maina, Research Fellow in Biochemistry, won the 2019 Kroto Award for Public Engagement (along with Professor Dave Goulson) and introduced this year's prize of £1,000 at the symposium.
He said: "I was extremely honoured to be awarded the Kroto Award last year, and to have the opportunity to present this year. The Kroto Award reinforced my commitment to public engagement through my work with TReND in Africa and I was very grateful for the recognition. Congratulations to Dr Chris Sandom for his well-deserved win this year."
Shortlisted nominees for the 2020 Kroto Award:
Dr Jon Baxter
Dr André Maia Chagas
Professor Hazel Cox
Dr Jo Murray
Dr Jenna Macciochi
Professor Fiona Mathews
Dr Chris Sandom