Researchers celebrate life and science of Richard Andrew
By: Jessica Gowers
Last updated: Monday, 8 April 2019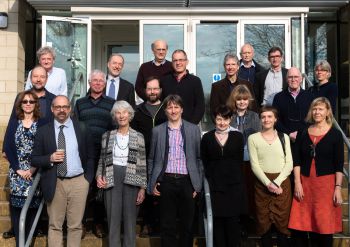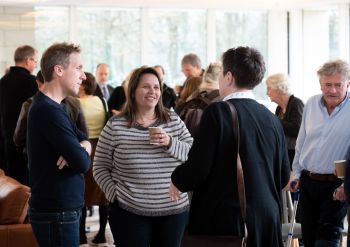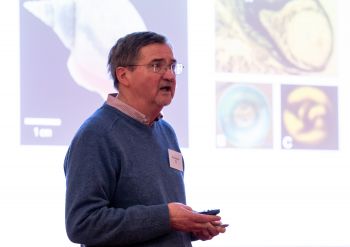 The family, friends and former colleagues of Richard Andrew celebrated his life and science at a special event at the University of Sussex.
Richard Andrew, Emeritus Professor of Biology, worked at the University from 1965 to 2018 on animal communication, memory formation and cerebral lateralization. He died on 15 August 2018, aged 86.
The day-long event held on 28 March saw Richard's collaborators discuss how he had shaped research in their fields as well as some personal reminiscences of working with him.
Daniel Osorio, Professor of Neuroscience, organised the event. He said: "Richard was a scholarly and creative scientist, a kind and generous friend and colleague, and set Neuroscience on the course to the success it enjoys today. The celebration was a really special occasion for those of us from near and far who have enjoyed Richard's unique blend wisdom and friendship, reviving memories and learning about the fascinating science that is his legacy. We were especially grateful that Diana Andrew and other members of the family were able to join us throughout the day."
Speakers travelled to campus from a variety of European institutions, including the University of Bergen, Norway, Eötvös Loránd University, Hungary, University of Trento, Italy, University of South Wales and University College London to commemorate their former colleague.
Adam Miklosi, Professor of Ethology at Eötvös Loránd University, said: "For me Richard Andrew was a great mentor. We met when he visited Hungary in the 80's in the last century, and our common interest in the details of animal behavior and cognitive aspects of behavior control tied us together for many years to come."
Richard Andrew was recruited to a Readership at Sussex by the founding Dean of the School of Life Sciences, John Maynard Smith, and played a crucial role in the development of neuroscience and animal behavior at the University.
Pete Clifton, Professor of Psychology at the University of Sussex, and Peter Slater, Emeritus Professor of Natural History at the University of St Andrews, wrote an obituary for Richard Andrew, which can be read on the website.