Edit-a-thon raises profile of LGBT+ scientists on Wikipedia
By: Jessica Gowers
Last updated: Tuesday, 5 March 2019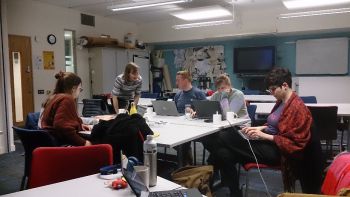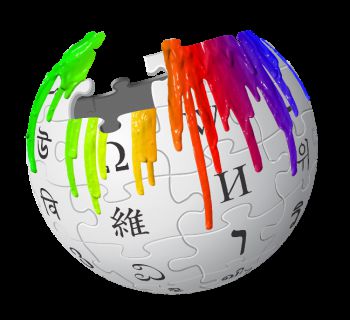 A Wikipedia Edit-a-thon was organised as part of the University's LGBT History Month celebrations.
The event, held on 25 February, saw attendees create new or improve existing Wikipedia pages about LGBT+ scientists, in a bid to raise their visibility.
Dori Grijseels, PhD student and lead organiser of the Edit-a-thon, said: "When we think about LGBT+ role models, we often turn to actors, musicians and athletes. Rarely are people working in science, technology, engineering and mathematics (STEM) mentioned as role models. This is reflected on Wikipedia, where there are only 11 living LGBT+ scientists from the UK with a biography. The purpose of our event was to improve this figure and help raise the profile of fantastic LGBT+ scientists."
Aided by the expertise of Dr Alice White, Wikimedian in Residence at the Wellcome Library, the participants learned how to edit Wikipedia successfully.
They then went on to make a total of 34 edits to the website, creating a new page and improving other existing pages. Together they added a total of 1.82k words.
A new page was created for Sara Sperling, a human resources expert who works in Technology. The pages of Edith A. Perez, a Professor of Medicine; Martin Lo, a spacecraft trajectory expert at the Jet Propulsion Lab; and Jessica Mink, the co-discoverer of the rings of Uranus, were among those that were drastically improved.
The participants also made sure that these experts were referred to on the appropriate pages, also known as de-orphaning an article.
This event was held as part of 'Out and About STEM'; a project set up by Dr Katy Petherick to promote the visibility of LGBT+ in STEM. For more information about the project, visit the website.
If you want to get involved in editing Wikipedia to improve the visibility of underrepresented scientists, you can find out more on the Wikipedia page for this event.