Volunteers wanted to join a LGBT+ in STEMM working group
By: Jessica Gowers
Last updated: Wednesday, 13 February 2019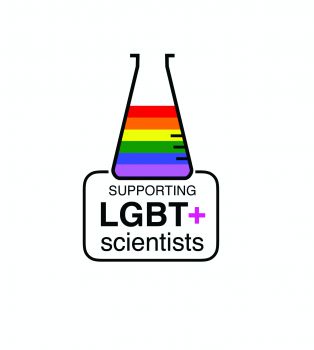 The Schools of Life Sciences, Psychology, Maths & Physical Science and Engineering & Informatics, as well as Brighton & Sussex Medical School, are teaming up to promote LGBT+ people working across the STEMM (science, technology, engineering, maths and medicine) disciplines.
Each School has provided funding to enable activities that support and promote LGBT+ staff and students, building on 2018 initiatives that included a celebration of LGBT STEM Day and representation at Pride.
It is increasingly evident that embracing diversity is vital for the future of the innovation in science. LGBT+ (lesbian, gay, bisexual, trans, plus) is not visually identifiable, and a lack of openness in the workplace can lead to a feeling of isolation and result in decreased career success, with people ultimately leaving science. By supporting LGBT+ STEMM researchers, the working group will lead projects that will challenge the stereotype of who a scientist is, promote LGBT+ role models and develop a more inclusive working environment.
The organisers are looking for staff and student volunteers from across the STEMM subjects to join the working group, contributing to planning and delivering activities that raise the visibility of LGBT+ in STEMM.
Dori Grijseels, Sussex Neuroscience PhD student and lead of the initiative said: "The impact of the LGBT+ in STEMM activities we organised last year confirms for me how important it is to improve LGBT+ visibility in STEMM. It's great that all the STEMM schools have now given their support so that we can work together to improve this. I'm hoping we can bring together students and staff across STEMM and from all different background as we continue these efforts".
The first event taking place is an LGBT+ in STEMM Wikipedia Edit-a-thon for LGBT+ History Month, open to anyone who wants to increase diversity and representation on Wikipedia.
Jackie Rymell, Head of the University Equality, Diversity and Inclusion Unit said: "We're delighted to hear that the STEMM Schools have come together to support activities promoting LGBT+ in STEMM. We are now a Stonewall Diversity Champion and will be working towards making an entry into the Stonewall workplace equality index for 2019 so this work in the STEMM Schools will be extremely helpful."
To register interest for the working group and find out more, please contact Katy Petherick.