Sussex immunologist's teaching recognised in national award
By: Jessica Gowers
Last updated: Monday, 10 December 2018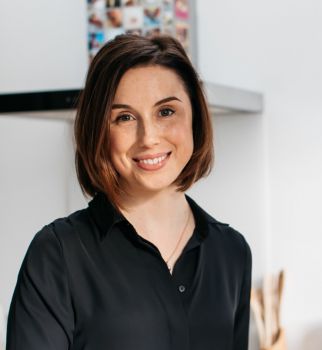 Dr Jenna Macciochi has won the prestigious British Society for Immunology Teaching Excellence Award.
The British Society for Immunology (BSI) run an annual Teaching Excellence Award to recognise immunologists who use excellent communication skills to convey complex concepts to students and to highlight outstanding immunology teaching happening at Higher Education Institutes across the UK.
Dr Macciochi said: "To win this award has further inspired me to continue to innovate and inspire future Life Science graduates in the field immunology. It is my hope that I can continue to contribute (however small) to attracting and retaining a skilled immunology workforce in the UK and beyond. And at the same time transmit even a tiny bit of the immense passion I have personally for this subject."
Dr Macciochi was recognised for her use of innovative technology, such as Poll Everywhere (a mobile app that allows real-time assessment and feedback) and Padlet (a collaborative online tool to convey the real-time realm of immunology), in order to create an interactive classroom environment.
Her introduction of an immunology-focused poster symposium, her dedication to sharing best practice with her colleagues and her tailoring of teaching to suit her students' learning styles were also acknowledged.
Prof Alison Sinclair, the School of Life Sciences' Director of Teaching and Learning, said: "Jenna is collegiate and outward looking and transmits her obvious passion for the subject. This has led to an almost doubling of students taking optional immunology modules and several students going on to pursue immunology-related paths after graduating. This award is very well deserved – congratulations!"
Students have also recognised Dr Macciochi's excellent teaching: "A very efficient, helpful and hard-working lecturer who always is there to help students with any queries they may have," "an outstanding dissertation tutor" and "her teaching ultimately has led to me studying for a masters in Immunology" were just a few of the comments BSI received in support of her nomination.
Dr Macciochi received a £500 prize as well as a free BSI membership for a year.
She completed a BSc in Immunology at the University of Glasgow before conducting her PhD at Imperial College London.
Since joining the University of Sussex as a Teaching Fellow, she has received a number of awards, including a recent student-led teaching award for 'outstanding or innovative undergraduate teaching'.