University appoints new Director of Innovation and Business Partnerships
Posted on behalf of: Research and Enterprise
Last updated: Monday, 12 November 2018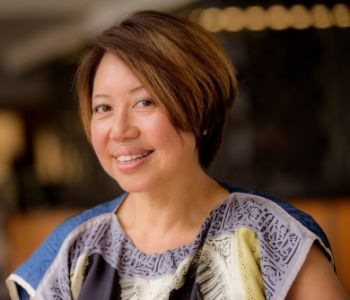 Dr Sue Baxter has been appointed as the University's first Director of Innovation and Business Partnerships.
As deputy to Sue Angulatta (Sussex's incoming Director of Research and Enterprise), Sue Baxter will be responsible for the leadership of the University's enterprise and knowledge exchange activities - ensuring this work delivers the vision set out in Sussex 2025. She will set out the University's new enterprise, innovation and knowledge exchange agenda and will streamline relevant activity across the University behind a single vision and shared purpose.
Sue will become the University's lead for the new Knowledge Exchange Framework (KEF) and all activities across the University attributed to the Higher Education Innovation Fund (HEIF). She will represent the University in areas such as the government's Industrial Strategy and local economic growth. She will join the Sussex Innovation Centre (SInC) Board, and work with colleagues in SInC to ensure they play a central role in delivering University's strategy.
Chief Operating Officer, Tim Westlake, said: "Sue has worked at a high level in government, establishing new national and EU programmes and policies on several of the UK government's most important business priorities. With her recent experience in higher education, I believe Sue will enable us to greatly enhance the research and enterprise services we provide for academics and grow our reputation for being an enterprising and engaged institution.
"With the government's new Knowledge Exchange Framework coming into force alongside the bold ambition laid out in Sussex 2025 for business engagement, it's a really important time for us to make great strides in this area."
Dr Baxter said: "I am thrilled to have the opportunity and the mandate to take the research and enterprise ambitions of Sussex to even greater heights. Clearly there has never been a more important time for universities to rise to the challenge in this space and I believe that Sussex is a shining example of an institution that has so much to give. I really look forward to working with Sue Angulatta and the R&E team and of course the whole academic community at Sussex."
Sue joins Sussex from the University of Brighton, where has been Director of Research, Enterprise and Social Partnerships since 2016.
A senior manager with extensive leadership experience in central government, international bodies and local authorities, she holds a PhD in Sociology from Aston University and has worked in areas as diverse as EU Structural and Investment Funds; industrial policy; superfast broadband roll-out; aerospace; international trade negotiations; and regional economic development.
Over the last 15 years, she has held senior roles at the City of London Corporation, the Department for Business, Innovation and Skills (BIS), the Regional Development Agencies and the University of Brighton.
Sue will join Sussex early in the new year. She will oversee the management of the University's Enterprise and Knowledge Exchange staff and will be a member of the University Leadership Team.
If you'd like to leave a comment, enter your ITS username, password, and your comment. The comment may need approval before it is displayed, so don't expect your comment to appear right away.
By submitting a comment you are agreeing to the Acceptable Use Policy.