A message from the Vice-Chancellor – living our values
Posted on behalf of: University of Sussex
Last updated: Friday, 13 July 2018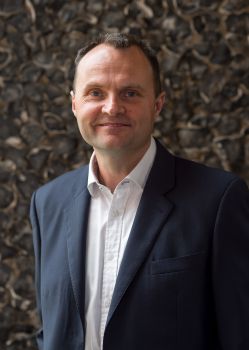 With this week's launch of the University's new Strategic Framework, Sussex 2025, we have talked about the need for the University to embrace and live by a set of new institutional values. These are: Kindness, Integrity, Inclusion, Collaboration and Courage.
These values were borne out of many discussions with staff, students and our alumni. During our consultations around the Strategic Framework, there was an overwhelming sense that Sussex needs to be a kind and inclusive university – and one that can provide an environment that is safe and accessible to all.
As a diverse community, with a wide range of understandings, there will be many times when our ability to stand by our values will be tested and, of course, we have to test what such values actually mean. There will also be moments when these ideals may rub against each other. However, I believe that living by these values is not only the right thing to do, but it will genuinely help us to thrive as a university.
In our drive to embody these values, we can't just make statements and then take it as read that others will simply believe our words.
That is definitely the case in terms of our value in relation to inclusion. The University has stated its unstinting commitment to the rights of the LGBTQ+ community, but we must now turn that into action. We will continue to celebrate the diversity of the Sussex community and work to see our LGBTQ+ staff and student body grow. I don't ever want that to change and it sits at the heart of our new Equality, Diversity and Inclusion strategy and the action that we will take.
I have also reflected upon a situation involving an academic member of staff here at Sussex and the concerns raised by some members of our community on the views that she has shared on the Gender Recognition Act, which the government is currently consulting on.
The academic in question has come under fire for articulating views, informed by her philosophical research and scholarship, on the laws and customs surrounding gender identity. Although she has stated that she is fully supportive of the rights of everyone to identify their own gender, she has also raised questions about where boundaries should be set and these have provoked strong feelings and, in some cases, accusations. It's at this juncture I've felt uncomfortable about the implication that there may be something more sinister going on.
This situation is actually a telling example of how we can choose to call upon our values to inform how we act.
By celebrating inclusion, we must recognise the personal courage of the many individuals who come up against abuse or unacceptable behaviour - just because they are being themselves. I know it has been extremely difficult for many people in the transgender and non-binary community to hear the views held by our academic.
But for me, alongside this, we must also be kind to those people who are brave enough to share their own views – and respect the courage they have for doing so. Whether it is one of our academics or another member of staff, or one of our students, I feel very strongly that we must respect their right to free speech. I hold a deep-rooted concern about the future of our democratic society if we silence the views of people we don't agree with – even if our disagreements are vehemently opposed.
Please do not misunderstand me, I am certainly not saying these discussions are easy. I thought very hard about writing this message as I know that there will be some who disagree with what I am saying. But I wouldn't feel that I was living up to my own ideals about integrity if I didn't say something on this subject.
So, as our campus community looks ahead to see how we can live by our institutional values in the workplace, I would ask those with different views and understandings to please show kindness to each other. Nobody should be silenced and we must truly listen to the multitude of voices that speak out on matters. But rather than do so from different corners, we should come together and do this respectfully.
Adam Tickell