School of Life Sciences awarded Diversity in Science Grant to promote LGBT+ in STEM
By: Jessica Gowers
Last updated: Friday, 15 December 2017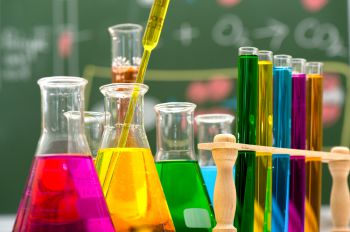 The School of Life Sciences has been awarded a Biochemical Society grant to promote LGBT+ in science.
The project, Out and About STEM, will raise the profile of LGBT+ members of staff and students during public-facing activities.
Working with local and national LGBT+ networks, guidance documents will be produced that advises members of Life Sciences on using gender neutral and inclusive language when speaking to people, giving talks and writing documents. LGBT+ members of Life Sciences will also be developing material for public engagement events that identifies presenters as part of the LGBT+ community, challenging the scientist stereotype and opening up conversations about people's experiences in science.
Dr Katy Petherick, Public Engagement Coordinator, said: "Having role models that you can identify with is essential for inspiring future generations of scientists. By promoting our LGBT+ researchers, we hope that people will view science as an inclusive environment and as an endorsement that science is for everyone".
It is increasingly evident that embracing diversity is vital for the future of the innovation in science. LGBT+ is not visually identifiable, and a lack of openness in the workplace can lead to a feeling of isolation and result in decreased career success, with people ultimately leaving science. By supporting LGBT+ researchers to get involved in public engagement activities, this project is challenging the stereotype of who a scientist is, promoting LGBT+ role models and developing an inclusive working environment.
If you would like to contribute to the project, please contact Katy Petherick. More information on the Biochemical Society Diversity in Science grants is available on the Biochemical Society website.