Sussex Law School teams up with University of Lagos on new research network
By: Peter Boddy
Last updated: Thursday, 16 February 2017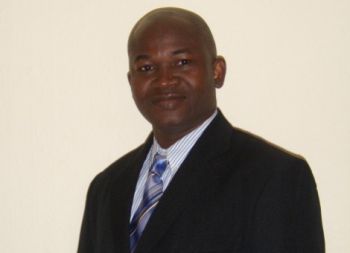 Dr Femi Amao from the Sussex Law School has been awarded a research networking grant by the Arts and Humanities Research Council (AHRC) to support the creation of a multidisciplinary network in partnership with the Faculty of Law at the University of Lagos, Nigeria.
The African Union Law research initiative brings together leading experts from policy, practice and academia. It will provide the foundation for an enduring research centre and international alliance to support ongoing work after the initial funding period.
By offering new contributions on African Union Law, the network will provide a platform for existing researchers and support the next generation of researchers in this rapidly developing field.
It will also facilitate the development of new curricula on African Union Law in the UK and across Africa, creating a rising pool of students, researchers and expertise.
"The theme of this project is topical and important in the context of Africa," said Professor Akin Ibidapo-Obe, former Dean of the Faculty of Law at the University of Lagos.
"It has the potential to shape the discourse on the emergent concept of African Union Law as a source of standard setting and also a subject for research and teaching. We are excited to be part of this ground-breaking and innovative project."
The University of Lagos is well placed to be the African hub for the network as one of the foremost research universities on the continent.
The initiative also builds on existing ties between the two universities. In 2014, a Memorandum of Understanding was signed, underscoring a commitment to co-operation in teaching and research, and Lagos has since hosted Sussex faculty for teaching exchange. The University of Lagos is also a partner for the Sussex JRA International programme.