Entrepreneurial Sussex alumni and students hit the headlines
By: Tom Furnival-Adams
Last updated: Monday, 9 May 2016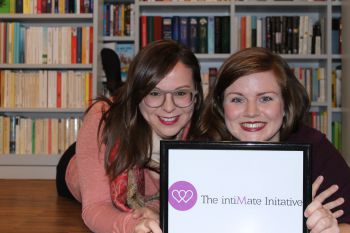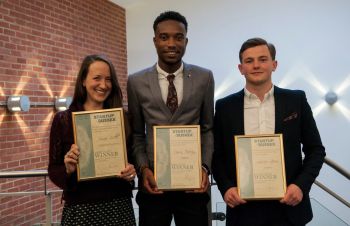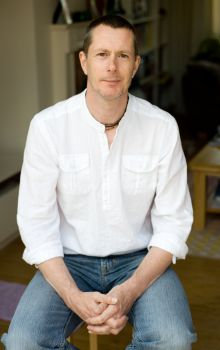 Sussex alumni and students have made waves worldwide in recent months with their innovative ideas and entrepreneurial spirit.
27 year-old Alex Dalley (Economics and Management Studies 2007) featured in the national press in April with MMK, his cosmetics company aimed at men, which boasts an annual turnover of £750,000.
London-based Merlin Bruce (Psychology 2011) has drawn acclaim for his invention BikeHalo, an LED system that makes bicycle wheels light up like Christmas lights.
He told the Islington Gazette: "As a psychology graduate, I was well placed to add a little extra in terms of safety. By highlighting the shape of the bicycle, it's easier and quicker for the brain to process in the dark."
Annika Scharbert and Amy Cowan (both International Relations 2007) have launched a crowdfunding campaign in support of their social enterprise, The intiMate Initiative, which aims to improve access to sexual health education in Vietnam.
Speaking to Word Vietnam, Amy said: "I've been living and working in Vietnam since 2012, and feel very passionately about my home away from home, so it seemed only logical to combine sustainability, entrepreneurship, and Vietnam,"
Kiwanja.net founder Ken Banks (AFRAS 1996) published Social Entrepreneurship and Innovation: International Case Studies and Practice, his second book, in March.
Featuring a foreword by musician and activist Peter Gabriel, it showcases the journeys of pioneers and – often accidental – social innovators who, with tenacity and creative thinking, have overcome problems.
In April, Sussex Innovation Centre's annual StartUp Sussex competition saw success for some of the University's most enterprising and forward-thinking current students.
Darren Tenkorang, who is in his final year of a Business and Management Studies BSc, claimed the top prize of £10,000 to spend on business support services for his TRIM-IT app, which aims to streamline the barbering industry through effective management of appointments and promotions.
The runner-up was MSc Business Management & Entrepreneurship student Laurence Stevens, who received £5,000 to develop Vanguard, a compression suit designed to enhance training and recovery regimes for players of high-impact sports.
MA Participation, Power & Social Change student Simone Riddle's Global Food Connections interactive recipe platform clinched third place, and £2,500.
Have you been inspired to start your own business or social enterprise? We'd love to hear about it! Email: alumni@sussex.ac.uk.