What it's like to be a bee – Sussex researchers simulate the world as it would look to a bee
By: John Carroll
Last updated: Thursday, 3 April 2014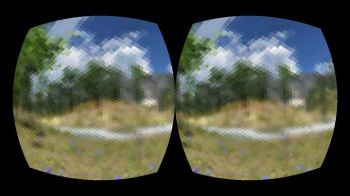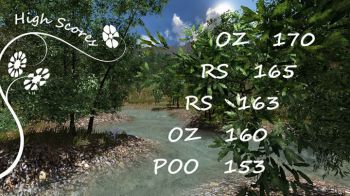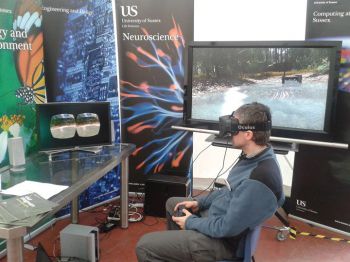 Researchers from the Department of Informatics and the School of Life Sciences have demonstrated a new virtual reality system that simulates the world as it would look like through the eyes of a bee.
On Friday, 21 March 2014 and the following Saturday Paul Calcraft, Alex Dewar, Dr Lucas Wilkins and Prof Thomas Nowotny demonstrated the "BeABee" virtual reality demonstration of a bee's eye view of the world at the "Big Bang at the Observatory Science Centre" event, organised by STEM Sussex and the OSC. On Friday, 250 school children aged 11 to 15, and on Saturday the general public, had the opportunity to experience how it is like to be a bee and collect virtual nectar points by finding flowers.
The BeABee demonstrator was developed by Dr Lucas Wilkins with funds from the Widening Participation programme at the University of Sussex. It uses the Oculus Rift VR goggles to project the image of a 3D scene, created in the popular and powerful Unity game engine, in front of the user's eye. The twist lies in the transformation applied to the image that was informed by experimental data on the layout of a bee's compound eye.
As a result, the world appears quite different and is hard to navigate (see first image). The youthful users were very excited about the VR goggles but also how to find flowers and get on the leader board as the most successful virtual bee. But not all of it was just a competitive game – the experience generated insights into biology as well: All users experienced how hard it was to locate flowers from a distance if only bee's vision was used. One commented: "That's why they have to do the waggle dance – otherwise they would never find enough flowers".
The BeABee demonstrator will be available during school visits on Falmer Campus in June and again at the large Big Bang South East event on 1 July.