New York punk legend Richard Hell talks at Sussex about sex, drugs, rock and poetry
By: Jacqui Bealing
Last updated: Friday, 17 January 2014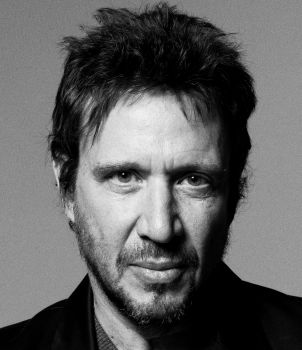 One of the founding fathers of punk rock – and the man who inspired Malcolm McLaren in the creation of the music and the look of the Sex Pistols – is making an exclusive UK visit to the University of Sussex.
Richard Hell, former member of New York punk bands Television and the Heartbreakers, and founder of Richard Hell and the Voidoids, will give a talk on campus on 4 February 2014 about his life and work. He will also be signing copies of his autobiography, I Dreamed I Was a Very Clean Tramp.
The visit is by invitation of Dr Daniel Kane, Director of the University's Center for American Studies, who has written about Hell's work as a poet, musician and publisher and is currently finishing a book on the relationship between poetry and punk rock.
Dr Kane says: "Hell is a major influence on the punk era here in the UK, proving an inspiration to bands as various as X-Ray Spex, the Clash, and the Sex Pistols. He continues to influence musicians to this day. His look alone ensured he had a part to play in shaping the culture and fashion of the 1970s and beyond. Hell retired from music in the 1980s to devote himself to writing, producing novels, poetry, and most recently a terrific autobiography. It's a phenomenal treat that he's coming to Sussex."
Hell will be reading from a selection of his writings, including his autobiography, in which he chronicles his life from high-school drop-out in Kentucky, to New York, where he began writing and publishing a literary magazine and helped create the punk scene at legendary club CBGBs.
In 1973 Hell started the band The Neon Boys with his old school friend Tom Verlaine. This group evolved into the band, Television, who played alongside emerging punk artists such as Patti Smith and The Ramones.
He left Television before the group began recording and found subsequent success with his band, the Voidoids, touring the UK with The Clash. The band's debut album, 'Blank Generation' (1977), was immediately hailed as a punk classic.
His acclaimed books written since his 1984 retirement from music include the novels Go Now (1996) and Godlike (2006), and a compilation of essays, poetry, notebooks and art, Hot and Cold. His autobiography was published in 2013.
The talk, which will be followed by a Q&A session, takes place at 6pm, in the Jubilee Lecture Theatre. This event is now fully booked.
Notes for editors
For more information, contact Dr Daniel Kane
Or the University of Sussex Press Office: Jacqui Bealing and Maggie Clune. Email: press@sussex.ac.uk. Tel: 01273 678888
The event is co-sponsored by The Attenborough Centre for Creative Arts, the Sussex Centre for Cultural Studies, and the School of Media, Film, and Music