Scholarship programme
Sussex has an international reputation as a leading research institution with an interdisciplinary approach to teaching, which is why it is a first choice destination for many prospective students from the US.
Support a scholarship
For some of these students, a scholarship from the Friends of the University of Sussex can turn their dream of coming to Sussex and living abroad into a reality. We are incredibly grateful to alumni and friends based in the US for supporting these scholarships – you are fundamental to the continued success of the university and to helping us to attract the brightest students who will make history in years to come.
---
---
Studying abroad is a priceless experience. It teaches you the value of collaboration and how to work within different cultures. It exposes you to new ideas and broadens your horizons for the future."

Jonathan Catherwood


ENGAM 1984, Chair of the Friends of the University of Sussex
---
Anna Biuso, Friends Masters Scholar 2017-18
The latest recipient of a Friends masters scholarship is Anna Biuso, a recent graduate from State University of New York at Geneseo, where she gained an International Relations BA. Anna is studying for her masters in International Education and Development at Sussex.
"I was ecstatic when I found out I was the recipient of the scholarship. This award has not only alleviated some of the financial burden of undertaking my masters, it has reaffirmed my commitment to my academic studies and my career.
I am so grateful to the Friends of the University of Sussex. The financial support you have provided has given me a marvellous opportunity in an incredibly engaging environment."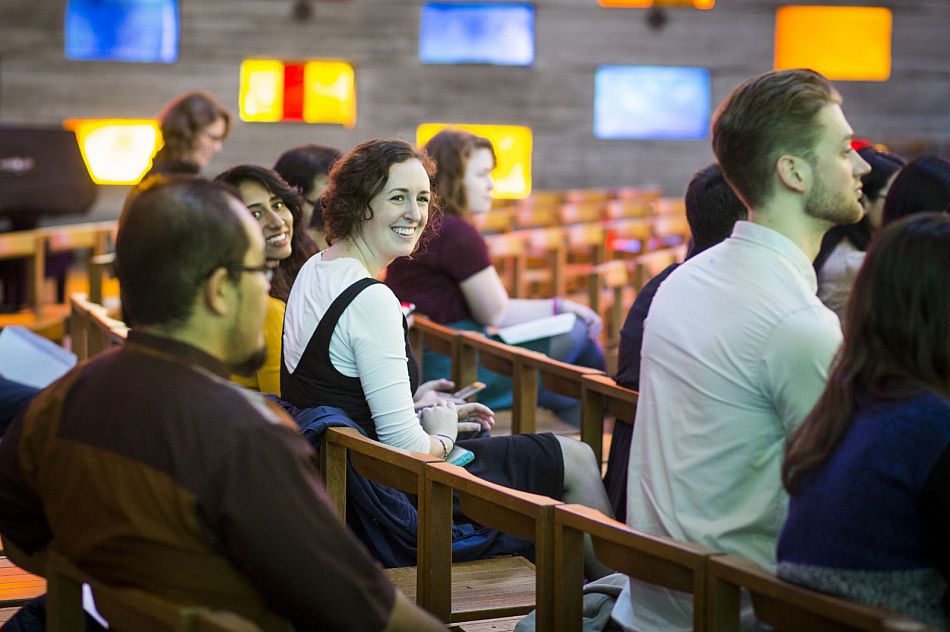 ---
Students stories
"Without this scholarship, it would not have been possible for me to afford to continue with my education at the University of Sussex, which offers a unique Masters of Law (LLM) in International Criminal Law. I am incredibly fortunate to have made it to this stage of education due to the generous contributions of the Friends of the University of Sussex.

"I cannot emphasise enough what a huge impact this will have on my career prospects and my future. Thank you for the opportunity you have given me."

Lauren Blaxter, Friends Masters Scholar 2016-17
---
"It is with great appreciation and gratitude that I reflect on my year at Sussex – an experience I would not have had without the assistance of the USA Friends Scholarship.

"The decision to pursue graduate school abroad was not an easy or simple one to make. Without the scholarship, I would not have been able to cover many of the extra expenses associated with studying internationally. Yet, the high-quality teaching and the diversity of the students in my course added an international element to my studies that could be obtained only at the University of Sussex.

"Over the course of the year, I became close to many of the students in my course and the discussions both in and out of the classroom were greatly enriched by their diversity. It was incredibly interesting to meet students from across the globe. Beyond my studies, I was able to make a trip to the Brecon Beacons, Wales, with 15 of my classmates (representing 13 different countries) and it is one my favorite memories from the year. I also felt very fortunate to be able to return home to Pennsylvania for Christmas because many of my overseas classmates could not due to distance and expense.

"I have now returned to the U.S. and started a job as a Research Assistant at the Federal Reserve Board of Governors in Washington, DC. I am in the Advanced Foreign Economies section and part of my focus will be on the UK economy. I believe I was able to obtain this position because of the MSc program I completed at Sussex."

Alex Harshberger, 2012-13 US Friends Scholar
---
"The academic community that has arisen around me is an absolute delight and I am relishing the time I have spent and will continue to spend with other curious minds from different backgrounds and cultural viewpoints."

Taylor Schmitt, 2013-14 US Friends Scholar
---
"I am so grateful for your confidence in me, my studies, and my future goals. Because of your scholarship, I have the time to attend extracurricular seminars and workshops, rather than having to work a part-time job. This is a blessing, and it has made my time here that much more holistic and inspirational.
Whether we're cramming in the library for our upcoming group presentation or debating Michel Foucault over a drink at the pub, I know that I am connecting with some of the world's future leaders. Your generosity made that possible."
Levi Vonk, 2013-14 US Friends Scholar
---
"I believe that we should always be looking for an opportunity to learn. I hope that one day I will be able to give back to my Universities and provide funds to students who are aiming for success."
Christina Callan, 2013-14 US Friends Scholar
---
You might also be interested in: