Tessa Gooding
Tessa Gooding (Media Practice and Theory 2005) graduated from Sussex in 2008 and is co-director of Urban Patchwork – a South London-based estate agent social enterprise she launched with her brother.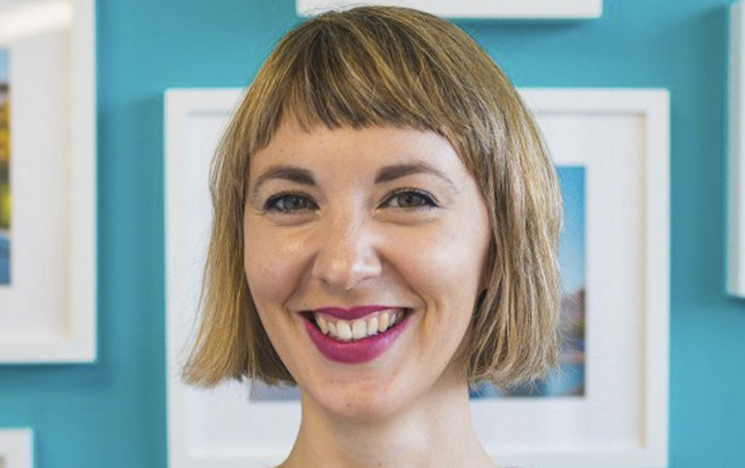 Tessa's story
Urban Patchwork aims to compete with established agents, to improve agency practice and will use the majority of profits for homeless housing and support, or reinvest them in the organisation so they can increase their impact over the longer term.
Tessa was previously at an independent consultancy where she worked with local authorities to establish Independent Living housing programmes for older people and adults with disabilities. She is also a published researcher on urban governance and low-income housing provision and has a background in marketing and fundraising..
She recently made Natwest's WISE100 2018, a list recognising some of the most inspiring women in social enterprise.
What are you passionate about?
Social sustainability: helping create a society that works better for more people. I also love the outdoors and getting out in nature, the sun and fresh air with my dog Thali and the people I care about!
What sparked your interest in housing?
My background was in marketing and fundraising. After returning to the UK from doing some pro-bono work in South Africa linked to housing, infrastructure and public service accountability, I studied for an MA in Urban & Regional Planning to help move me in the right direction. To save the money – and to learn more about housing in London – I got a job as an estate agent, which left me with a bad impression of the sector.
How did this inspire you to set up Urban Patchwork?
A BBC News report on the people of Barnes' anger at their local high street being taken over by estate agents made me think: 'what if there could be a type of estate agency that not only provided professional and personable residential sales and lettings services but also used its profits for housing and homelessness in the area?' After moving to Mauritius and researching on urban governance and low-income housing, I returned to London and an opportunity came up; I asked my brother (who had worked as an agent for 14 years) if he wanted to start an estate agent social enterprise with me, and here we are now.
What are the biggest challenges of running your own business?
Finding the time to do all the pressing day-to-day tasks, as well as planning for the longer-term and getting the balance right between being pro-active and creating opportunities, while not trying to run before we can walk. Another big challenge is working with my brother!
…and what brings you the most satisfaction?
Happy customers, good feedback and working effectively with partners like the 999 Club homeless charity.
---
We must strive to be better and to hold people to account but we must also sometimes work with the system, so we can change the system."

Tessa Gooding



---
The majority of your profits will support homelessness projects – do you think all businesses have an obligation to be kind and consider their impact on society?
Absolutely. Everybody should be kind and consider others, so business shouldn't be any different. It should be about people getting together to meet different needs in society in a financially sustainable way, as well as continually learning and exploring how we can do things better in terms of the service/product we provide and its impact, ensuring we are contributing to circular economies.
What do you do to relax?
I love a good dance to some soulful music. It always makes me feel better!
What part of the Sussex experience has helped you the most in later life?
It made me realise what I was interested in and what I cared about. Being involved in the RAG society taught me what you can achieve by putting ideas out there, working with others, and not being afraid to ask in order to get things done. It also helped me learn that it's not about me, it's about what I'm doing it for – that helped me with my confidence and with not taking things too personally if people say 'no'.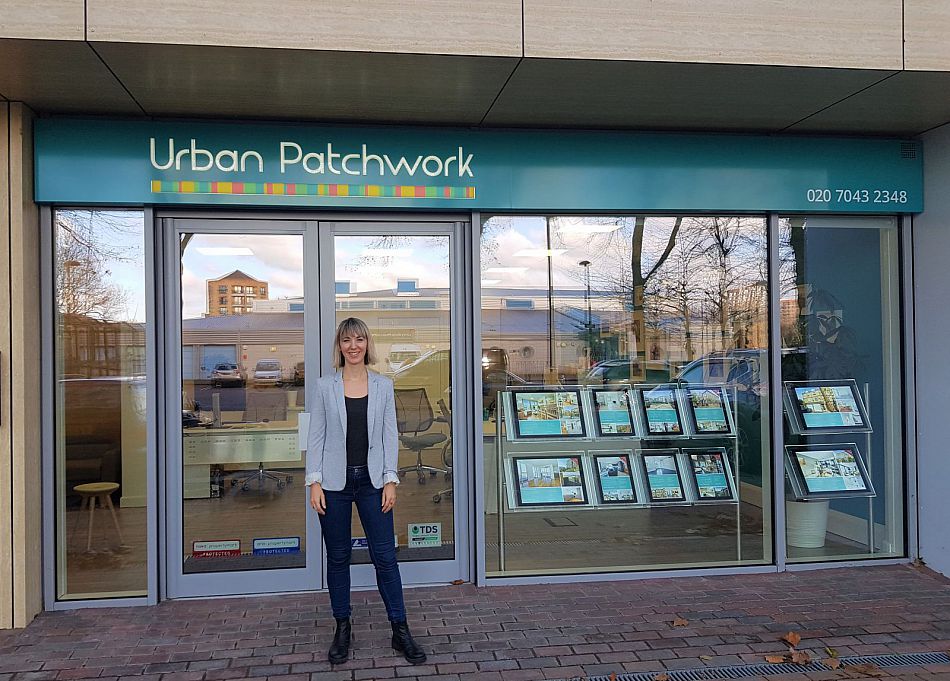 What single piece of advice would you give to a current student interested in social entrepreneurship?
Be idealistic AND be pragmatic – there is a time and a place for both. We must strive to be better and to hold people to account but we must also sometimes work with the system, so we can change the system. Have the drive to pursue your idea, be open to working collaboratively with others, and don't be afraid to do something that might not be popular. We all have unique experiences and perspectives of life and can make a positive difference in different ways.
Sum up your time at Sussex in three words or less…
Fun, informative and... Brighton!
Did you have a favourite spot on campus?
I used to enjoy making the most of the photography dark room and spent lots of time in the media labs. I always remember the Sussex campus as green and sunny, though that's probably me romanticising it; I'm sure it wasn't always like that!
Any stand-out Sussex memories?
Taking part in the musical theatre society production of Anything Goes in my final year. The whole process was great fun and pushed me out of my comfort zone! I have lots of stand-out memories thanks to my involvement with the RAG guys: raising over £2000 for Reprieve at our 2006 Halloween fundraiser, skydiving for Macmillan and a packed event at the Komedia to celebrate the North Laine Benefit Album of local bands we'd put together to raise money for the North Laine Community Association.
What qualities do you most admire in other people?
Being perceptive, calm, genuine and warm, having conviction, and also being good at what they do and yet understated at the same time.
What's the skill you'd most like to have?
I'd like to get better at managing conflict/opposing desires in a professional, personable and assertive manner without it affecting me emotionally. This is a skill estate agents need to have!
What do you consider to be your biggest achievement?
It was amazing to hear that I was on the Natwest WISE100 list of inspiring women in social enterprise! As a relatively new venture, we still have a long way to go to achieve the social impact we set out to make. But it's great to have the potential of our operating model and governance framework recognised in terms of how we're trying to build a bridge between the investment value and use value of housing to create a more circular economy that benefits more people, while improving industry standards and delivering a great service to our customers in the process.
---
You might also be interested in: