Liz Jones
Liz studied Media at Sussex, where she first found her passion for new media and online marketing. She stayed in Brighton after graduating, beginning her career as a digital content designer and writer, and still lives in Brighton today.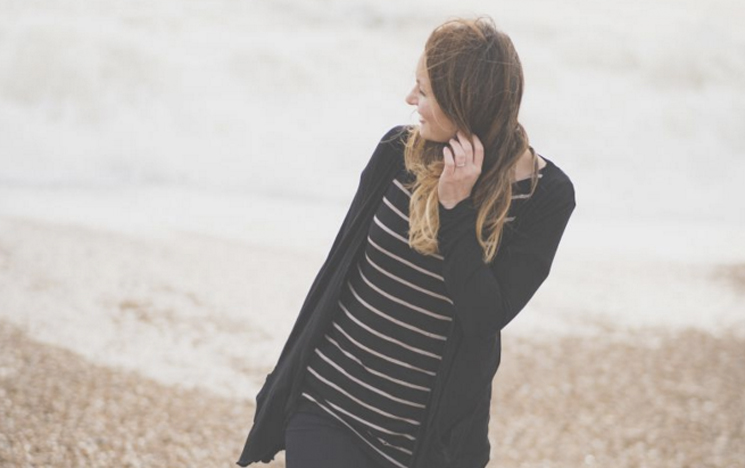 Liz's story
Liz's career has spanned the private, community and public sectors and, in 2012, she set up her first online business, Love Sussex Weddings, after spotting a need for a wedding blog and directory website with a local focus. Love Sussex Weddings is used by thousands of couples planning weddings in Sussex, who find local wedding suppliers and venues in the directory, and get inspiration and insider tips from the real-life Sussex weddings featured on the website. Liz has recently launched a second wedding website, WOW Our Wedding, which takes this regional focus UK-wide.
What are you passionate about?
My family, my work, equality and my hobbies. I get so passionate about the things I do that I have to reign myself in sometimes!
What made you decide to set up WOW Our Wedding, and were there any major challenges along the way?
I set up WOW Our Wedding because I wanted to take the formula that had worked so well for our Sussex-based wedding website, Love Sussex Weddings, to the rest of the UK. I had always planned to do this, right from the very beginning, but wanted to wait until my kids were older and time allowed me to get it off the ground. We've had such great feedback from couples and wedding suppliers on Love Sussex Weddings over the years and the site is so well used that it felt like a no-brainer to expand. There have been challenges on the way, like securing investment for the new, larger UK website. It took a while to find and was a really involved process but we got there in the end through persistence and hard work.
What makes it stand out from other online wedding resources?
It stands out because of its regional-focused wedding blogs that span the whole of the UK (and destination weddings, too). These regional wedding blogs provide really helpful, local, insider wedding inspiration and information for anyone planning their wedding in the UK or abroad. The creative and lovely real weddings that we feature give couples do-able wedding ideas and inspiration in their area and our wedding directory helps connect them with creative and hard-working local wedding suppliers. The fact that our websites are highly visible and find-able online, particularly on Google, is also a key part of their success. This is how brides and grooms-to-be find our websites and a large part of why wedding suppliers and venues want to advertise with us.
What's the most memorable wedding you've featured?
We recently featured a Bollywood-inspired Royal Pavilion Brighton wedding, which I loved! It was featured on the TV series Don't Tell the Bride. The groom planned the entire wedding and created a really memorable and fun-looking wedding. The ceremony was at The Royal Pavilion and the reception was at a Brighton seafront bar and it was all just so colourful and creative! It featured everything from a massive colourful Bollywood dance on the Pavilion lawns to greet the bride, to a huge gigantic mechanical elephant to transport the couple to the beach, as well as a paint fight on the beach! A very lovely Hove wedding in a beach hut that we featured years ago always stands out in my mind too.
What's your favourite pastime/relaxation activity?
I love running along Brighton seafront. The feel-good factor I get from it stays with me for the whole day; it's such a great way to start the day and I feel very lucky to have such a beautiful place to run.
Tell us about a turning point in your life...
My sister becoming very unwell when we were teenagers. I think it gave me a different perspective on life and taught me how precious life is, and why it's so important to prioritise things like family, health, happiness and love.
Tell us about your average work day…
Every day is different, but an average day might be: walking my kids to school, taking a run along the seafront (usually while listening to a podcast about online marketing), then either working from home in Brighton or from my office in Lewes. Like many people's, my work involves lots of emailing so that often takes up a big chunk of my day. But you'll also find me: creating and planning editorial content, picture-editing, scripting videos, chatting with customers, doing online marketing and SEO work and meeting with my feature writer or web developer. It changes every day, which I love.
What part of the Sussex experience has helped you the most?
My passion for online marketing definitely stemmed from my studies at Sussex. My dissertation was on viral Internet marketing and I was lucky enough to get a job straight out of university (from a graduate recruitment fair at Sussex) as a digital content designer and writer. All of this gave me the confidence and knowledge to put me on the path towards eventually starting my own online business years later.
Sum up your time at Sussex in three words or less…
Essays. Pasta. Friends.
What attracted you to studying at Sussex?
A good school friend of mine was at Sussex before me and when I came to Brighton to visit her, I fell in love with the town – and still live here today. The University has always had a great reputation; it felt down-to-earth and forward-thinking, which I think was part of it too. I was offered a place at Durham but turned it down, as instinctively it didn't feel like the right choice for me.
---
I loved the freedom and independence of university-level learning and the fact that I could build my studies around things that really interested me."

Liz Jones



---
Did you have a favourite spot on campus?
I lived in Park Village for part of my first year and I'd say that's probably my favourite spot as it makes me think of the excitement of living away from home for the first time, and of all the lovely people I met there. It's surrounded by lovely countryside too, which of course I made no use of while I was a student! I have fond and funny memories of my time there.
What are your favourite memories of Sussex?
As well as having fond memories of meeting so many lovely people – friends and tutors alike – I actually loved my course and really enjoyed my studies. I loved the freedom and independence of university-level learning and the fact that I could build my studies around things that really interested me. One stand-out memory was being interviewed on the news and on live TV (on The Big Breakfast)! A friend on my course had asked me to write an article in The Badger about how an idea I had for an advertising campaign had been used by an advertising agency for a TV and magazine campaign after the agency had written to me to say they couldn't use it. Her brother, who worked for Channel 4 News, saw the article in The Badger and picked up the story. It was all very surreal!
What single piece of advice would you give to someone considering starting their own business?
It's crucial to think beyond what you have to offer or what you would like to do, and make sure you also spend time researching and thinking about what problems your business can solve for people, and how it will help them in ways that are better than or different to what is being offered elsewhere. If your business can meet people's needs and solve problems for them effectively they will keep coming back for more. In a similar way, in online terms, if your website content is useful, answers questions for people, and matches and meets searchers' intent, your site will rank better on Google.
What can't you live without?
My family.
What qualities do you most admire in other people?
I love it when people are fearless about being themselves and being true to who they are. My favourite weddings to feature are often the ones where people really express or celebrate who they are as part of celebrating their love for each other. It's always so lovely to see.
---
You might also be interested in: