Jonathan Gaiger
Jonathan Gaiger (Business and Management Studies 2008) is an advertising and digital creative professional working at LEGO. In March 2022 he's taking part in Make it Happen, the University's flagship careers event series.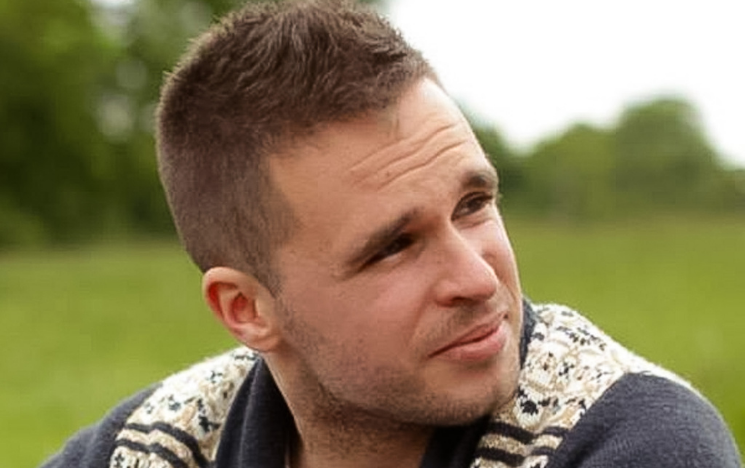 Jonathan's story
Jonathan describes himself as a "professional big kid". Now the Global Senior Digital Creative at LEGO, he has nine years' experience creating and developing digital and social content. He talks about how he took an unconventional route into the creative field and why he's excited to network with students at this year's Make it Happen With Sussex Alumni: Careers in Media, Arts, and Communications.
What's your biggest inspiration?
My curiosity! About the world around me, why people behave in certain ways, how a piece of content might ignite joy or laughter, and how other people address brand problems. Advertising is all about curiosity, and it's a big part of The LEGO Group's philosophy, so maybe that's why I ended up on this path.
We've all played with LEGO, what drew you to working for the company?
The LEGO Group is a fantastic company to work for and my ambition is to always create better work that brings happiness to people. And I want to have fun in the process, so LEGO is perfect!
Why did you choose the University of Sussex Business School?
Having studied business alongside mostly creative-led A-levels, I was looking for a flexible course in an environment that sparked creativity. The varied modules at Sussex really appealed to me, and the fact that the School was also an underdog at the time and I liked the idea of being somewhere that was doing things a little differently. Brighton's thriving digital and creative community helped contribute to my decision too.
What was your first role after graduating and how did you secure it?
A marketing assistant at an online company, which I got straight away after graduating. I remember they were impressed by the many activities I did outside of my studies. One of those activities was being part of the winning team representing Sussex at the CIMA competition, which is high on the list of my most memorable moments at Sussex. As a result, we got sent to Kuala Lumpur to compete globally.
How did you shift from marketing to digital creative roles?
I quickly realised that I wanted to focus on the more creative part of my role, so I then pursued my advertising career after persistently phoning a targeted list of agencies and eventually got my lucky break. Although I wasn't in my first role for too long, that experience enabled me to show a portfolio of work and create talking points for interviews, which helped me build my career from there until my current role at LEGO!
How do you feel your Business degree supported your career trajectory?
This wasn't considered the 'normal' route into a creative field, but my degree taught me a lot about critical thinking and problem solving, both of which are instrumental in advertising. My interest in marketing and the digital space was also ignited from the many modules I studied and influenced many of my future decisions.
We all go out in the world thinking we'll be great at everything, but failing gives you as much (if not more) experience than succeeding"

Jonathan Gaiger
The Business School values innovation in its courses, how did innovation shape your degree?
It was at the core of my degree through specific modules and the School in general. As a result, I became more curious about the digital and social media landscape which at the time was relatively new. Ultimately, I ended up specialising in this area of creative advertising and I can track that interest back to the new and innovative topics I studied at Sussex.
You're volunteering to speak at Make it Happen 2022, what do you think you'll speak on?
I'm really excited for the event! My career path in the creative industry hasn't been a regular one, so I think this is a great opportunity to share my story and I hope to inspire the students and give us both a chance to learn from one another.
What's your top tip for people starting their career journey?
It's OK to fail. I think it's something that isn't often talked about as we all go out in the world thinking we'll be great at everything, but failing gives you as much (if not more) experience than succeeding.
What has impacted your professional development the most?
When I realised that the single most important thing I could do (and can do even now!) was to be a sponge and learn from literally everyone around me and then apply what I had learnt. Learning never stops!
---
You might also be interested in: