Upcoming events
Alumni reception in Nairobi, Kenya
Thursday 28 September 18:30 until 19:30
International : Brew Bistro Fortis, Woodvale Groove, Westlands Fortis Tower, Nairobi, Kenya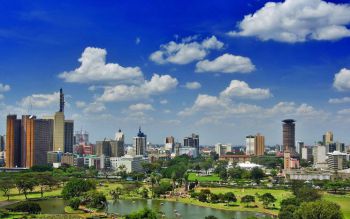 As a member of the Sussex Alumni Network, you are warmly invited to our informal alumni meet-up in Nairobi.
Join Khalid Abbas, International Officer (Africa & Middle East) for drinks on Thursday 28 September, 6.30 – 7.30pm, at Brew Bistro Fortis
We hope you can take the opportunity to catch up with old friends, meet other Sussex alumni in the area, and hear the latest news from Sussex.
Location: Brew Bistro Fortis, Woodvale Groove, Westlands Fortis Tower, Nairobi, Kenya
Date: Thursday 28 September
Time: 6.30 – 7.30pm
Please do pass on the invitation to any local Sussex friends who might want to join.
Booking for this event is essential as places are limited.
---
By: Sally Atkinson
Last updated: Wednesday, 6 September 2023