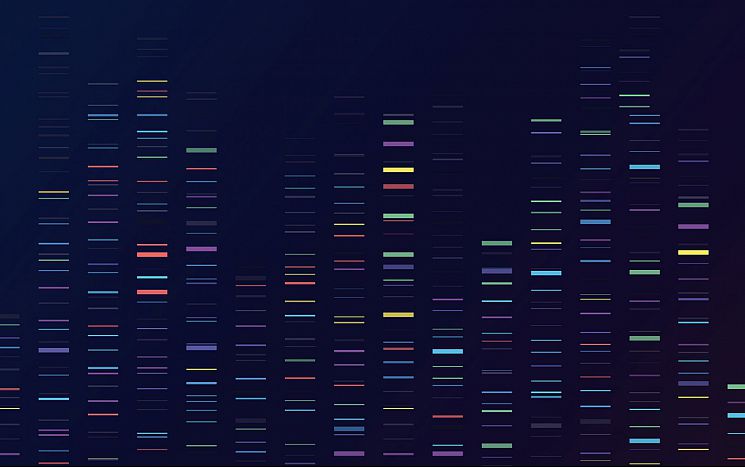 Genetic disposition
From years spent developing a test for tuberculosis in Africa to inventing a rapid PCR testing machine for SARS CoV-2, Jonathan O'Halloran (BIOLS 1994) is passionate about creating diagnostics that work anywhere in the world and supporting the next generation of biotech entrepreneurs.

Jonathan's story
I was one of the few people who knew exactly what they wanted to do from quite an early age. At Lewes Old Grammar School our biology teacher set us some genetics experiments with Drosophila fruit flies. The smart kids couldn't get their heads around it, but for me it was the only thing apart from football that I found easy during my academic career.
In my first year at Sussex, I discovered that I had a genetic illness. I continued studying Drosophila at university and one of my projects involved observing the eye colour of fruit flies through the generations. I initially thought I was acing the project because the eyes were all brown and the results were conclusive, until it turned out that I was colour blind. There was a certain irony to being let down by my own genetics!
Two amazing women have been hugely influential in my career to date. Dr Janet Collett was my third-year supervisor and she taught me everything I needed to know. Not just about science, but how to work within a big organisation and how to be passionate about doing so in a way that got results. I'm dyslexic and Janet spent so much time with me, working through how I could develop a process for writing a paper with all the scientific prose that you need to include. We're still in contact today. I met my co-founder of QuantuMDx, Elaine Warburton OBE, after she had read one of my papers and we decided we were going to start a business together. It took time to get funding and we started up in Cape Town, South Africa. Janet had provided me with the scientific rigour and strong moral scientific code. Elaine provided me with the equivalent in the world of business and accountancy.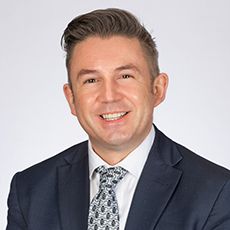 "Mentoring is something that I love to do, and I've been incredibly lucky with my mentors over the years"
Everything that we've learnt through 10 years of developing the tuberculosis (TB) test in South Africa, we're applying to SARS CoV-2: the virus that causes Covid-19. SARS-CoV-2 is an airborne, respiratory pathogen and so is TB. Our portable PCR testing machine for SARS-CoV-2 has been designed specifically to be used out in the field in African countries so that they don't have to spend all that time, money and effort to upscale the workforce and build laboratories everywhere.
The PCR testing machine we've invented has been hailed by governments as "the silver bullet of diagnostics." We've got this crazy situation where we know the best diagnostic tests are done in central laboratories – but it just takes too long. Therefore, we are having to use these cheap lateral flow antigen tests to catch some of the asymptomatic positives that are out there. Our Q-POC testing machine is simple to use, battery-powered and can run 60 tests on a single sample in 30 minutes. I hope that its uses will go beyond the current pandemic and have global impact. If we scale this up so every school, university and office building has a Q-POC, then we can deal with future pandemics as well as Korea has dealt with this one.
Hard work, passion and timing have all played a part in building a successful business. It takes time, effort, pig-headedness and a real passion for wanting to do this work – not necessarily for the financial windfall at the end of it but for the greater good. Trying to balance that with investors' and shareholders' requirements has been tricky. However, we've benefited from timing in terms of modern manufacturing techniques and modern understanding of certain technologies such as microfluidics and freeze drying – 'lyophilisation' as we call it. All these have come together at a time when we've been able to jump on that and apply them to our own inventions to develop our platform.
When Bill Gates caught my TED Talk, it was a big moment in my life. I've met Bill Gates a number of times – he calls me Jono, which I love. The Bill & Melinda Gates Foundation does amazing things for the world. They have so much presence in the field of low- to middle- income healthcare and they can lean on groups, countries and politicians to really take another look at the way in which they do things, which is fantastic. I'm also proud to be British because our development aid budget is enormous and a lot of that goes into co-funding initiatives with the Gates Foundation, as well as providing funding to other NGOs.
Everything that we've learnt through 10 years of developing the TB test in South Africa, we're applying to the virus that causes Covid-19."
Scientific knowledge alone wasn't enough to keep my first business going and it closed after two years. I realised I hadn't immersed myself in learning business – I'd concentrated on learning the science – and so I went back to research as much as I could.
Mentoring is something that I love to do, and I've been incredibly lucky with my mentors over the years. From Janet and Elaine to my colleagues Professor Sir John Burn and Neil Butler, people have taken a lot of time out of their lives to advise and shape me into who I am right now. And I like to think that I've given back too. We've got a lot of young staff here at the company and we encourage them to think entrepreneurially. Some of our team members have created spin-out companies, which is amazing. From starting in Newcastle as the only diagnostic company here, to now see all these small companies budding out of QuantuMDx and creating a whole industry here is extremely rewarding.
---
You might also be interested in: