Time well spent
Hosted by Afzal Abdul Rahim (ENGG 1994), a pioneering placement scheme in Malaysia is shaping careers and leading the way in immersive, international work experience for business and engineering and informatics students from Sussex.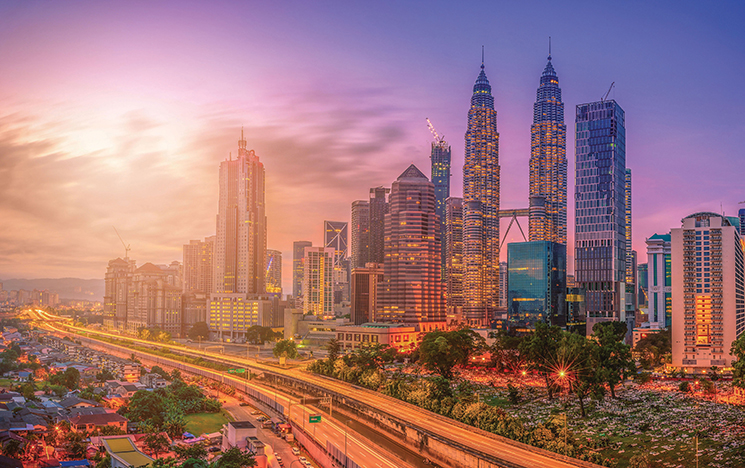 The vision
The idea for an innovative student placement scheme in Malaysia was hatched over a lunch conversation between the CEO & Non-Independent Executive Director of telecoms firm TIME dotCom, Afzal Abdul Rahim (ENGG 1994), Professor Steven McGuire, Dean of the University of Sussex Business School, and Cliff Tapp from the University's Development and Alumni Relations team. They were discussing what could be done to better equip graduates with an understanding of the jobs – and the industry – that they were applying for.
Afzal was passionate about giving Sussex students a chance to experience every aspect of how an organisation works, and all those present agreed that working "in the thick of the action" in every division would best demonstrate the end-to-end value chain. This would also allow students to discover their passions and skills, enabling them to begin their career journey with a clear sense of direction.
Having worked at a power station when he was a student, Afzal wanted to ensure that students would gain real-world context for their theoretical studies. As well as nurturing a collaborative approach to working with colleagues in different areas of the company – "it leads to better teamwork and a more cohesive culture" – Afzal was sure that, in Malaysia, Sussex students would get the Southeast Asian experience whilst finding it relatively easy to get around as English is spoken in much of the country.
Afzal's ambitious vision for the month-long placement scheme became a reality in 2018, when twelve second-year students secured a place through a competitive process and headed off to Kuala Lumpur. Academics from the Business School and the School of Engineering and Informatics also visited TIME to assess the new programme and work with TIME's management team, including Head of Human Resources Sharif-Sharmizi Shahimi (known as Mizi), the man tasked with turning Afzal's vision into a reality.
An immersive experience
Having agreed with Afzal that it was important for TIME to create an "intense holistic journey, rather than pigeonholing [the students] into one division," Mizi worked with colleagues across the organisation to ensure the students spent a significant amount of time in each rotation and really learnt about the functions of the different departments.
From researching new areas for broadband provision and speaking to prospective customers, to working on marketing campaigns, creating presentations and going out in hard hats to help lay cables, Professor Nachiappan Subramanian from the Department of Management in the Business School (who twice accompanied the students to Malaysia) explained that students were fully immersed in the work of the broadband provider for the duration of their stay.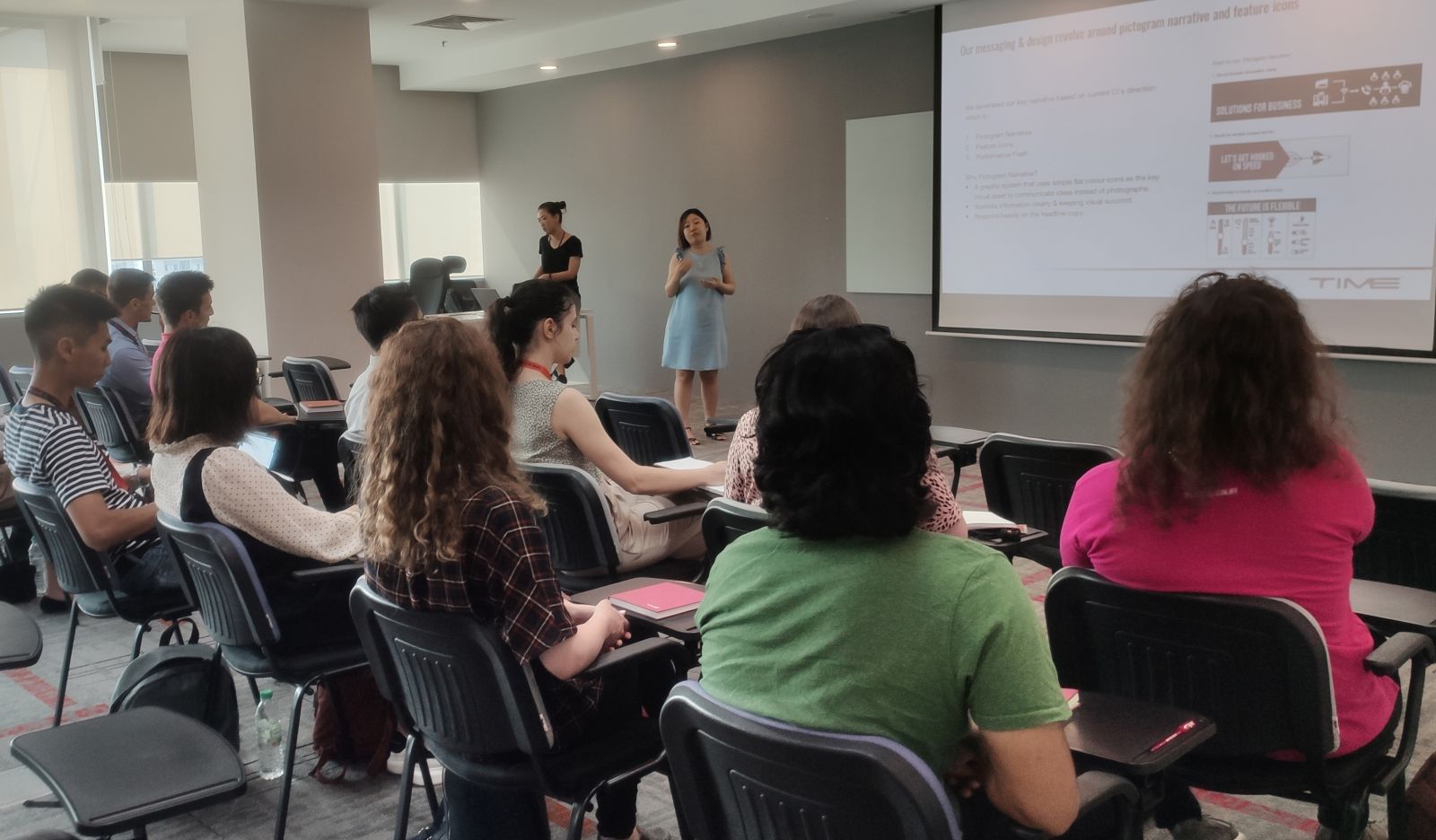 Will Fennelly (Mechanical Engineering 2016) and Amie Slattery (Business and Management Studies 2016) were two of the students who took part in the scheme. They both acknowledged the time spent planning the detailed schedule. "[TIME dotcom] made sure that every day was a real and unique learning experience. Some of us have been on internships in England where we've been stuck in a room doing menial tasks on Excel all day, but in Malaysia there wasn't a single moment where we were bored, they were always pushing us."
Outside work, Mizi also arranged for the students to explore Malaysia, including the nearby elephant sanctuary, and during the working week, students quickly picked up on the culture and love of food, acquiring recommendations for the best places to eat and joining TIME colleagues for lunch.
Once the students had settled into the programme, Mizi observed that it wasn't just the students who benefited, but that there was "a real knowledge exchange between the students and employees."
The Business School's Director of International Affairs, Dr Ödül Bozkurt, sees the placement scheme as a "life-changing, perspective-changing opportunity" that gives the students the security of being in a group and receiving structured training alongside their hands-on experience: "They bring out their top guns: top marketing person, top engineer etc, and they deliver really well-put-together presentations."
---
This definitely isn't selfless. Training built for the placement scheme has been re-used for new hires and we've had some good eureka moments with the students!

"



---
Global citizens
Helping students to develop as global citizens – connected, civically and politically engaged, entrepreneurial and creative – is a key part of Sussex's strategy to create a better university for a better world. Dr Ralitsa Hiteva, the Engagement Lead for the Business School's Science Policy Research Unit (SPRU), visited TIME with the students. She highlights the importance of being exposed to global ideas, concepts and trends whilst studying. "There isn't a better way to do that than to experience it for yourself," she says, adding that the value of the programme also lies in teaching the students "about the work ethic and the culture of a completely different environment."
In blogs about their placement experience, students explain how they learned things that will benefit them every day. These include the transferable skills they acquired which have improved their problem-solving, communications and team working abilities.
Umar Akram (Business and Management Studies 2015) also found the experience hugely beneficial for job hunting. "Having spent a month abroad, with a company where we had done numerous rotations, was definitely a key differentiator going into interviews."
Lecturer in Informatics Dr George Parisis was impressed with the students' approach to the placement. "They all appeared very excited to meet and work with employees at TIME. They formed bonds with each other, and worked very hard and collaboratively." Both he and Senior Lecturer in Engineering, Dr Niko Munzenrieder also found mutual benefits in liaising with colleagues at TIME, from insights into the needs of international industry to the possibility of future research partnerships.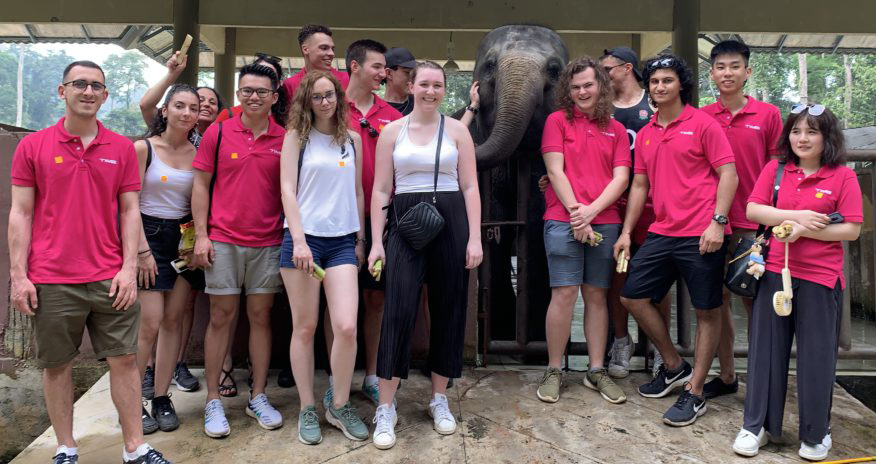 Challenges and opportunities
Whilst our students gained immense value from the programme, Afzal says that TIME also benefited. "This definitely isn't selfless. We get quite a lot out of it. We've found [the scheme] injects a sense of passion for teaching and some of the training built for the placement has been re-used for new hires. We've also had a couple of good eureka moments with the students!"
It wasn't all smooth sailing though. Before the programme began, Mizi had to overcome bureaucratic hurdles, such as getting the students visas to be able to work in Malaysia.
Afzal's top-tip for companies thinking of offering similar programmes is to, "think big; think long term. Plan for it well, make sure that there is buy-in [across the company] and get personally involved."
Meanwhile, Mizi also warns not to get too distracted by the planning. "Sometimes the best thing to do is to just do it, [because] you learn from your mistakes."
Umar wants to reassure future placement students, revealing that he'd initially worried about getting along with others or being good enough at the work but, having completed the scheme, he advises them to "go for it." "It sounds clichéd, but it's a once once-in-a-lifetime opportunity!"
Amie and Will agree that the experience has encouraged them to be more open to opportunities and advise others to "say yes to more things in general because you may find that the next new experience you try might be one of the best things you ever did."
What next?
This programme requires a huge investment, both from the University and from TIME. Both parties, however, believe that this is a valuable opportunity for everyone involved. Afzal is keen to develop the placement by integrating it with the schemes they offer local students, in order to make TIME "a magnet for local graduates to interface with international graduates." He is also keen to expand the programme geographically to include their other sites in Thailand and Vietnam.
Due to Covid-19, this year's placement has been postponed, but Sussex is planning to send a mix of second- and third-year students out to Malaysia in 2021 to ensure that no one misses out on this unique opportunity.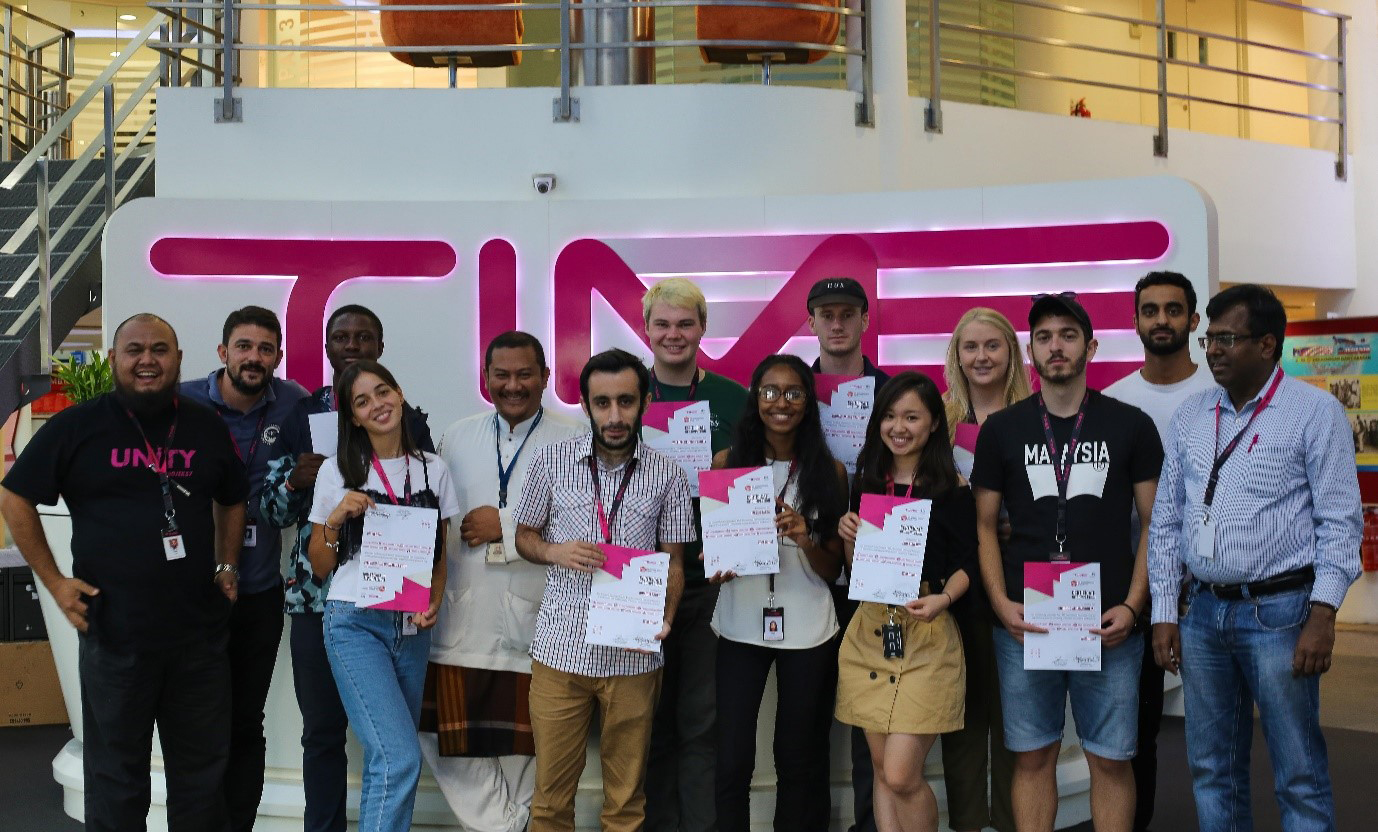 ---
Get involved
If your organisation already has placements to offer, they can be advertised to our students via our Careers and Employability Centre at www.sussex.ac.uk/careers
If you are interested in developing an innovative overseas placement programme within your organisation, please contact Cliff Tapp for an initial conversation at C.Tapp@sussex.ac.uk
---
Expanding horizons
Afzal Abdul Rahim's ambitions started young – wanting to enter the workforce as quickly as possible, he secured a place at Sussex aged just 16, having completed a foundation course in Malaysia.
At university, the diversity of personalities and nationalities were memorable and he's still in touch with around 40-50 friends from the Class of 1997 who keep in touch via WhatsApp. Academically, he appreciated the lack of pressure early on. "We had some phenomenal lecturers who, on day one, told us, 'I'm not going to get you a first-class degree. I'm here to make sure you have a first-class love for engineering.' That makes all the difference."
After achieving his degree in Mechanical Engineering with Electronics, Afzal worked for car manufacturer Lotus in Norfolk before returning to Malaysia where, in the wake of the dot-com bubble bursting, he took a leap of faith and plunged into the communications industry. Together with a core management team, he steered the AIMS Asia Group to its position as the region's leading network-neutral data centre operator, before establishing the international bandwidth firm Global Transit.
At the age of 31, Afzal was appointed Commander-in-Chief at TIME dotCom, tasked with turning the company around and taking it back into profit. He attributes the courage to take on this massive task to being fortunate in finding his passion and calling in life very early on.
"In my 20s, I matched what I really loved to do with my work. When things align, then I don't think you think about fear. You just see the opportunity," he says. "As entrepreneurs, we look for the opportunity in things. While I saw that it would be a gargantuan task, I was fortunate to have a phenomenal team to pull it off. And I saw the prospect of owning an infrastructure company".
The team made the company profitable within a year, with Afzal embedding his values into the culture and structure of the company. "We have three corporate values: fun, bold and quick."
Afzal is also passionate about investing in the future of Malaysia. He provides training programmes for Malaysian graduates, is the Chairman of the start-up accelerator Endeavour (supporting young founders in Malaysia), and he founded the non-profit Malaysia Internet Exchange.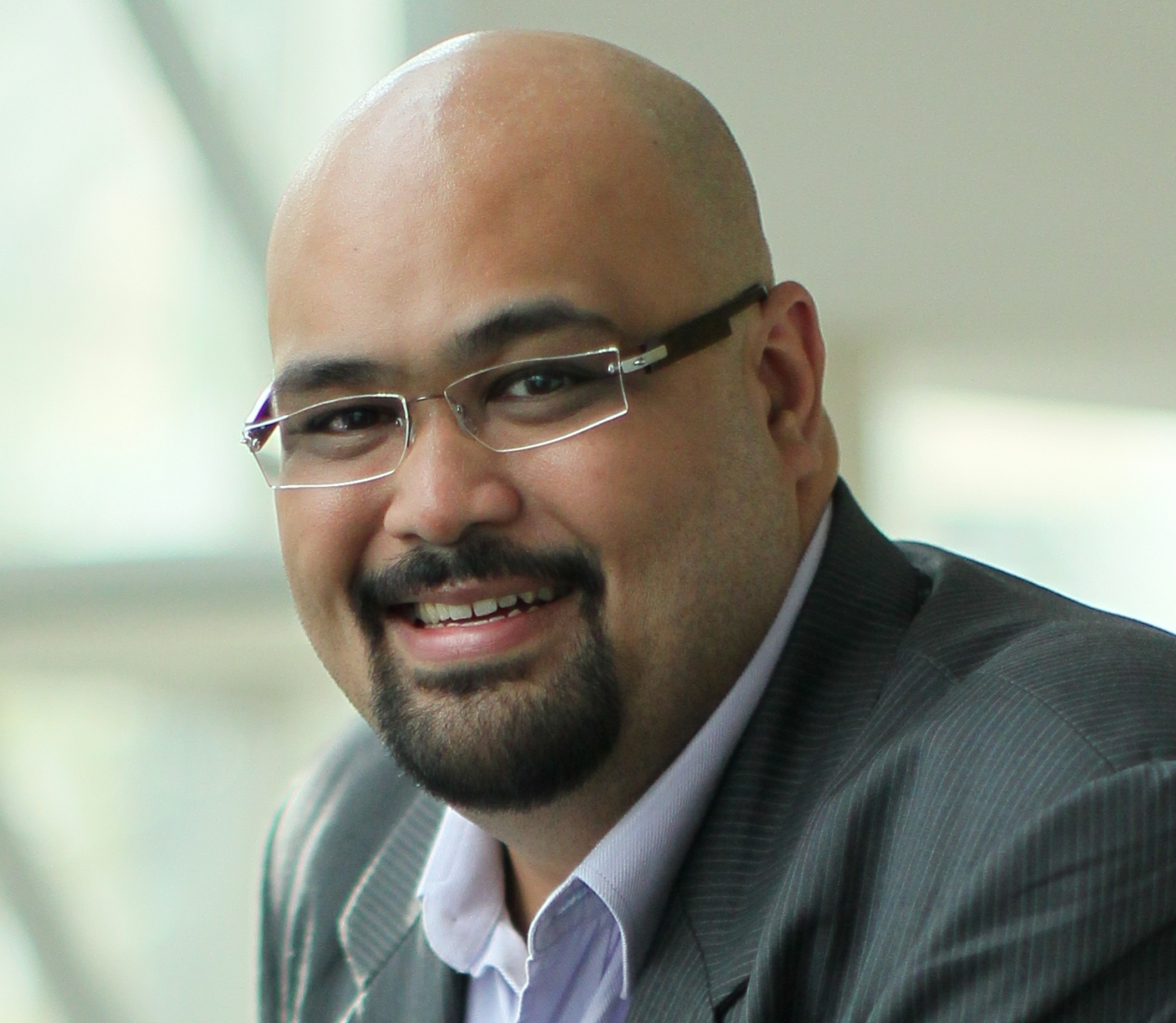 ---
You might also be interested in: