Opinion: The fight against cronyism
Public procurement is a hotspot of corruption all over the world. Professor Liz David-Barrett discusses how her research helps policy-makers to pinpoint the risks and clean up public spending.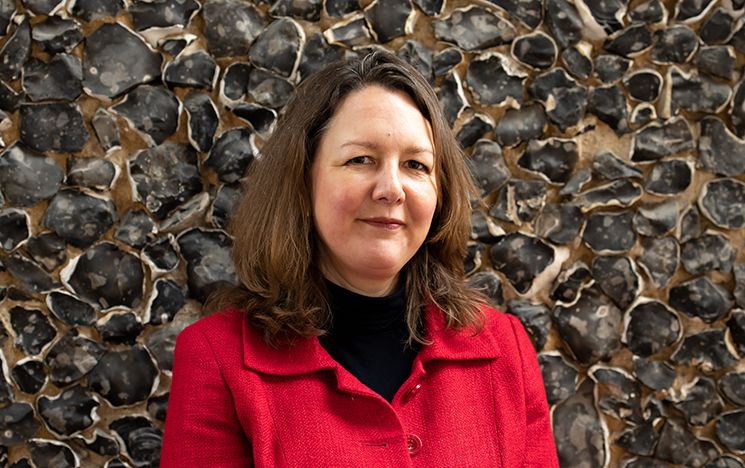 Professor Liz David-Barrett
In 20 years of researching corruption – starting off in Eastern Europe, later working in Africa and the Caribbean, and in my home country, the UK – it has become clear to me that cleaning up public procurement should be our global priority.
All over the world, procurement is a prime target for those hoping to siphon money out of the state because it's a major way in which governments spend money. OECD (Organisation for Economic Co-operation and Development) member countries spend about one-third of total government spending through public procurement, and that can be as much as one half in lower-income countries. When that money is spent corruptly, it undermines economic development, and the public get shoddy basic services and unsafe infrastructure.
The difficulty for corruption researchers has always been pinpointing when procurement is the result of a corrupt deal. It is quite easy for government officials and companies to rig the process while maintaining the illusion of open and fair competition, or for them to come up with excuses for why they are avoiding competition to source from a sole supplier.
In Ghana, Tanzania and Uganda we have organised 'hackathons' that bring together Maths undergraduates and local civil society activists to analyse local spending data for corruption patterns."
The Covid-19 pandemic is a classic example of how there can be good reasons to avoid competition, such as needing to buy personal protective equipment rapidly in an emergency. But such reasons can also be exploited by people who want to give out contracts to cronies while bypassing the normal levels of scrutiny.
My research aims to make it easier to spot corruption risks in public procurement. It takes advantage of the fact that governments are now more transparent about how they spend money, while improvements in technology have made it easier to collect and analyse large datasets – or 'big data.'
Working with Dr Mihály Fazekas at the Central European University, and funded by the Foreign Commonwealth and Development Office, we collate data that governments publish about their spending patterns and analyse it for a set of 'red flags' that often indicate a corrupt manipulation. Looking across vast datasets, we can spot which parts of government spending are highest risk and identify suppliers that regularly win under suspicious conditions.
Our method doesn't tell us definitively whether corruption has occurred, but it provides a risk analysis that can be used to prioritise audit resources or to help NGOs ask questions of governments. In fact, in Ghana, Tanzania and Uganda, we have organised 'hackathons' that bring together Maths undergraduates and local civil society activists to analyse local spending data for corruption patterns.
We have also worked with the World Bank to help them control spending that they finance, and with the governments of Jamaica and Uganda, where innovative local regulators are interested in using our tools to better control government spending. We can use the method to test the impact of reforms, observing how the risk pattern changed following the introduction of new rules. Spoiler: reforms often simply displace corruption, rather than reduce it.
For me, this kind of research is a reason to be optimistic about the future. Tackling corruption is always going to be highly political and it takes broad local coalitions to fight the vested interests that benefit. But there is an important role for researchers too. We can develop tools that empower brave local reformers with evidence about what is going wrong and how to change it.
Professor Liz David-Barrett
Professor Liz David-Barrett is Director of the Centre for the Study of Corruption. She leads the Centre's activities in research, teaching and policy impact and engages with anti-corruption practitioners in governments, the private sector and NGOs.
---
You might also be interested in: