Mandela's legacy: Transforming hardship into hope
Two South Africans, bound together by the pioneering Mandela Scholarship at Sussex, talk about their personal struggles and experiences, and the transformative power of education.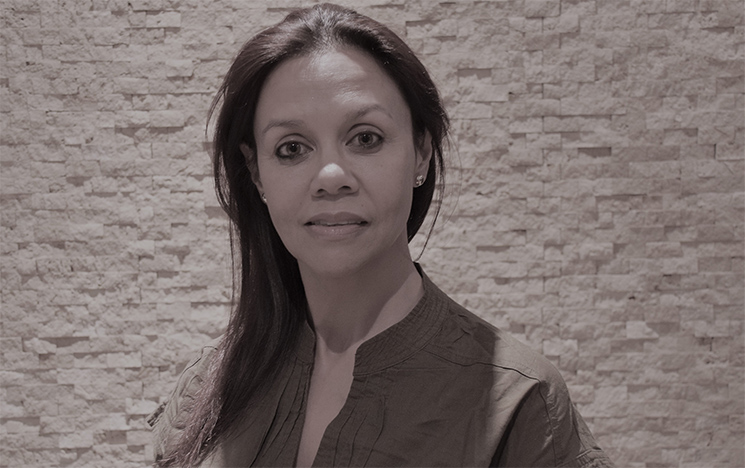 Shafika Isaacs
Shafika Isaacs (Science & Technology Policy 1996) and Ntsiki Mgxabayi (International Education and Development 2018) arrived at Sussex more than 20 years apart. Both women grew up knowing a vastly different South Africa but are united by a shared vocation – to empower their communities through education.
---
We designed a curriculum to encourage critical thinking... Our motto was 'every house a school, every table a desk"

Shafika Isaacs


Science & Technology Policy 1996
---
"I was born and raised in District Six in Cape Town, which is well known for being the place of forced removals under the apartheid regime. I have very vivid memories of it," Shafika recounts, adding that her own family was forcibly relocated to Bo-Kaap.
Ntsiki describes herself as a "township girl", born in the Eastern Cape but raised in Khayelitsha on the outskirts of Cape Town where, she says, "people lived in shacks; there was no hot water, proper sanitation or electricity. We were often woken up in the middle of the night because of fire."
Regardless of the hardships, however, Ntsiki's youth was full of hope. "People were excited about the new South Africa, about democracy," she says. "People would be shouting in the streets, 'We're free!'. It was a really exciting place to live."
In stark contrast to Ntsiki's post-apartheid childhood, Shafika grew up in brutal, challenging times. She says that her family's forced removal from District Six was "an experience that coloured my world in a big way" and that "it was not an accident that at a very young age I became a political activist."
Shafika was flung into student and youth politics in 1980, her first year of high school, and a year that was marked by mass boycotts of the apartheid, or 'Bantu', schooling system (racially separated educational facilities). Shafika joined the Student Representative Council of Harold Cressy High School and in the community, established with her peers, the Bo Kaap branch of the Cape Youth Congress (Cayco), which was closely aligned to Nelson Mandela's African National Congress (ANC), an organisation that was banned at the time.
"I helped found a primary school tuition project where we taught an alternative history to the apartheid history curriculum," she explains. "We designed a curriculum to encourage critical thinking and not accept the doctrine education that we had received. We developed our own history books and a magazine for children. Our motto was 'every house a school, every table a desk'."
After high school, Shafika attended the University of Cape Town, but her formal education was interrupted when she was arrested and subsequently charged with furthering the aims of a banned organisation. "I dropped out of university. I couldn't study formally any longer," she says. "Besides, I was at a grander 'university'. I was attending the university of life and political struggle… [through which] I received an extensive and intensive political education."
After a brief stint in the UK, where she was sent to further her political learning, as well as to build relationships and support for the anti-apartheid struggles in South Africa, Shafika returned home and joined the labour movement. Becoming active in the research and education arm of the Trade Union movement, she was ultimately appointed Director of the Trade Union Research Project, whose main aim was to support the struggles of organised workers through education programmes for shop stewards and union organisers, and to build leadership among union women.
For Ntsiki, life in post-apartheid South Africa had a very different focus. Now released from prison and inaugurated as President, Nelson Mandela was actively promoting education as a means not only for communities to escape grinding poverty, but to establish the foundations for a new South Africa.
"We were the generation that was pushed to get an education and be something," says Ntsiki. "I remember (former President of South Africa) Thabo Mbeki's 'I am an African' campaign. I remember talking about an African renaissance. My mother said to me, 'I wanted to study and I couldn't. I want you to study, to be able to stand on your own two feet and use those opportunities'."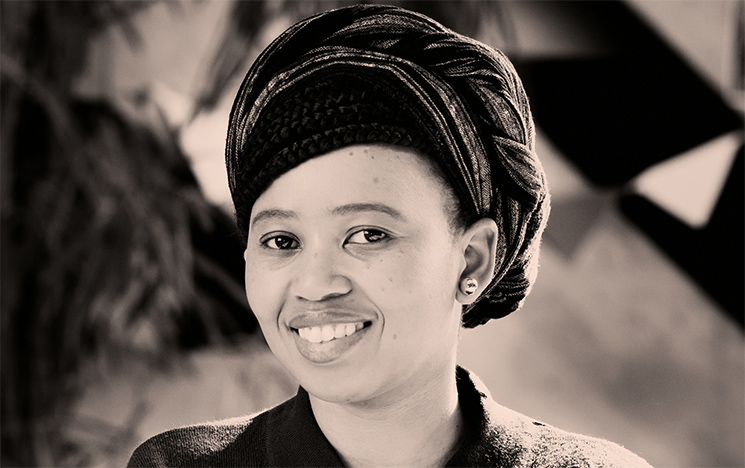 Ntsiki Mgxabayi
Ntsiki pursued her schooling, enrolling at the University of Johannesburg to study journalism. After graduating, she became an intern for a regional website. It was at this time that she experienced her own renaissance: "I covered a story about child-headed families in one of our poorest communities. But I felt detached just writing about them and not being with the people… I wanted to be on the ground and work with them. I wanted to work in education, to focus on sharing information."
Her mind made up, Ntsiki enrolled on a Social Work degree course at Nelson Mandela University in Port Elizabeth. After graduating, she knew she wanted to found an organisation whose mandate would be to help local communities, more specifically children from the poorest and most disrupted backgrounds. Churches local to the University in the Summerstrand and Lorraine areas already ran outreach programmes, so Ntsiki approached them and proposed joining forces.
She recalls the difficulties of getting people to buy into her vision, especially those who were more affluent, as they tended to be more detached from the harsh realities of life in the poorest communities. "I found myself fighting from both sides; being an advocate for the community but having to point out things that wouldn't work because of cultural differences, whilst also trying to lift the spirit of the community by encouraging their input into driving projects."
Ntsiki's fighting has paid off and her venture continues to flourish under her successor's leadership to this day.
The path to Sussex
1964: Sussex students, including Thabo Mbeki, march from Brighton to London in protest against the imminent sentencing of Nelson Mandela
So how did Shafika and Ntsiki find their way to Sussex as Mandela Scholars?
"I was aware that Thabo Mbeki studied at Sussex, and also that the University was associated with alternative politics," says Shafika. "The intellectual work of the academics there challenged the status quo and was something that Sussex was known for amongst South African activist circles.
"I was sent to do political work in KwaZulu- Natal, which was where the battles were most ferocious, and that's where I met Sussex academic Raphie Kaplinsky. He was in South Africa working on developing a new industrial strategy with well-known political comrades – and Institute of Development Studies (IDS) alumni – Faizel Ismail, Claudia Manning and Zav Rustomjee. It was 1994, Nelson Mandela was released, and we were all trying to design a post-apartheid South Africa. Raphie encouraged me to apply for a Mandela Scholarship", which she was duly awarded.
Shafika arrived at Sussex in 1996 to study for an MSc in Science and Technology Policy at the Science Policy Research Unit (SPRU). When she returned to South Africa after graduating, Shafika joined an international development research agency whose specific aim was to explore the role of digital technologies to enable equitable quality access to education for everyone in Africa. She credits her Sussex MSc and the Mandela Scholarship with getting her the job.
In Ntsiki's case, an internet search brought the Mandela Scholarship to her attention. It was only after arriving on campus that she discovered more about its history and connections with the anti-apartheid struggle.
Life at Sussex
For Shafika and Ntsiki, living and studying at Sussex was not without its challenges and they agree that the settling in period was quite tricky. Both women suffered from culture shock and terrible homesickness.
In addition, Shafika had to contend with considerable personal tragedy, losing a number of her comrades in the bloody battles fought between the ANC and the Inkatha Freedom Party (IFP).
For Ntsiki, the internationalism of the students and staff came as a surprise, albeit a welcome one. "When I started my classes, I was really impressed with the quality of teaching, as well as my classmates' experiences from different places and having multiple perspectives on a particular issue. Being at Sussex has exposed me to the different ways that I can contribute in my country."
The next chapter
Realising that digital technology could be an immensely powerful tool in enabling access to quality education for all, Shafika co-founded the pan-African NGO SchoolNet Africa, with a view to providing access to affordable digital technologies across 16 African countries. An MBA followed, as did support for NGOs and CBOs, and advisory roles for various organisations, including UNESCO, UNICEF and the International Telecommunications Union.
---
We're talking about the fourth industrial revolution which holds huge risks of deepening inequality. That is my biggest challenge."

Shafika Isaacs


Science & Technology Policy 1996
---
And Shafika's next big challenge? "Our President has announced that every child should be given a tablet computer and it worries me because we need to learn the lessons from similar experiences across the world, some of which have tanked badly because they were techno-centric, failed to take account of local conditions and failed to address inequality. We're talking about the fourth industrial revolution which holds huge risks of deepening inequality. That is my biggest challenge."
Shafika was honoured at the 2017 Woman of Stature Awards, taking home both the Woman of the Year in Education and overall Woman of the Year awards for her work in empowering women and the poor through education and technology. Ntsiki, meanwhile, is only mid-way through her Sussex journey; however, she says she already appreciates the enormous value of the Mandela Scholarship: "It has given me the opportunity to open my mind to the challenges and possibilities of our time... to step out and see the world... to live beyond myself."
---
The Mandela Scholarship
In 1973, the Mandela Scholarship Fund was founded by Sussex students under the leadership of Students' Union President Cam Matheson (SOC 1972). The original idea arose from a desire to find a constructive way to oppose apartheid and raise the profile of Mandela's struggle for freedom.
Despite the political challenges of the time, the Scholarship made it possible for oppressed South Africans to come to Sussex to study. Sussex was the first British university to offer such a scheme.
Following his release from prison, Mandela wrote to the Scholarship Fund: "The transformation of our country into a non-racial democratic society requires that we develop a highly-skilled workforce. In this way, we can begin to discover ways to recover from the damage of apartheid. It is in this regard that we appeal to you for continued and expanded support."
70
The number of Mandela scholars who have graduated from Sussex
–
0
Since 1973, the University has waived tuition fees for Mandela scholars
–
£15,000
The cost of supporting a scholar for one year
---
Key dates
1975

First Mandela scholar arrives at Sussex.

1988

Sir Richard Attenborough's film Cry Freedom premiers in Brighton, in aid of the scholarship.

1991

Nelson Mandela writes to the scholarship fund.

1994

The first postgraduate scholars arrive.

1995

Thabo Mbeki returns to Sussex to receive an Honorary degree and meet the Mandela scholars

2019

Mandela scholarship continues to support Southern African students at Sussex
Read more inspirational stories from Mandela Scholars.
---
Lend your support
If you would like to make a gift, visit the Alumni website or contact Robert Yates at robert.yates@sussex.ac.uk and help us change a life forever.
---
You might also be interested in: