From the Vice-Chancellor
Professor Adam Tickell talks about the importance of community; the acts of kindness from our alumni, friends and staff; and the University's civic responsibility in contributing to local, national and global efforts against the pandemic.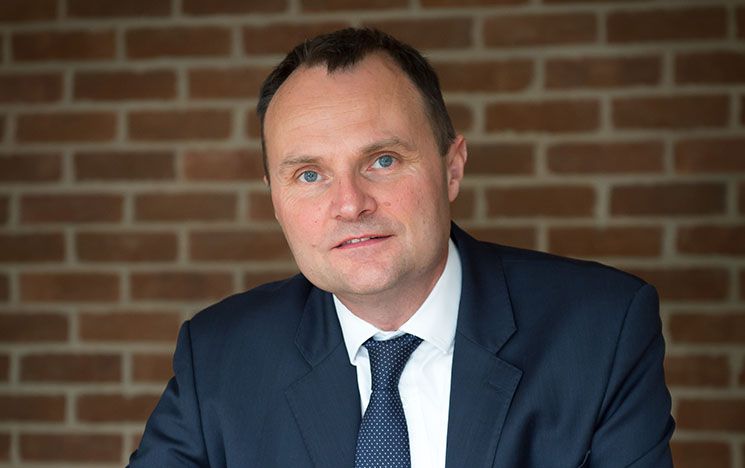 The world has endured so much in the past few months. Our lives have been profoundly changed in ways that seemed unimaginable not long ago. My thoughts go out to those members of the extended Sussex family who have been directly affected by Covid-19.
The pandemic has brought into sharp focus the fragility of our daily lives and the paramount importance of community. Amid the constant stream of devastating headlines, we have also seen extraordinary acts of kindness and care that have given us reasons for hope. Many of these examples have come from our very own Sussex community – our staff, students, alumni and supporters – who have responded with characteristic compassion.
I was particularly heartened by the generous response from alumni around the world to the Emergency Sussex Fund Hardship Appeal, which we launched in response to a sharp rise in the number of students facing genuine hardship. I am grateful to everyone who has already donated. You have helped us increase the level of financial support we are able to provide to students, just when their need is greatest.
As vital sources of new intellectual knowledge and creative solutions, universities have been at the forefront of global efforts to develop new treatments and vaccines, and are the source of the evidence-based research that informs policymakers and the public.
At Sussex, our civic responsibility has never had greater significance. Testament to our long tradition of experimentation and innovation – and underpinned by our deep commitment to social justice – Sussex is contributing to local, national and global efforts against the pandemic. For instance, our Business School is advising on food security and the impacts on supply chains, and our Life Sciences academics are contributing to Covid-19 international drug development research. In turn, colleagues in Mathematics have been modelling options for controlling the spread of coronavirus and researchers in Psychology are advising the government to ensure any interventions take into account latest advances in social and crowd psychology.
While we are yet to understand the full impact of the pandemic in the Higher Education sector, and we still have difficult decisions and challenges ahead, the Sussex ethos, values and commitment to making the world a better place will be our guiding principles and continue to inform everything we do.
We look forward to welcoming you back to our beautiful campus and to resuming our in-person alumni engagement activities around the world
as soon as is feasible. In the meantime, the safety and wellbeing of our Sussex community – our staff, students, alumni and supporters – will remain our utmost priority.
Thank you for your continued support and interest in Sussex.
---
You might also be interested in: