Digital Futures
As technological advances rapidly affect the way we live and work today, the Digital Futures at Work Research Centre looks at what the future holds for employees around the world and across the life cycle of youths, parents and older workers.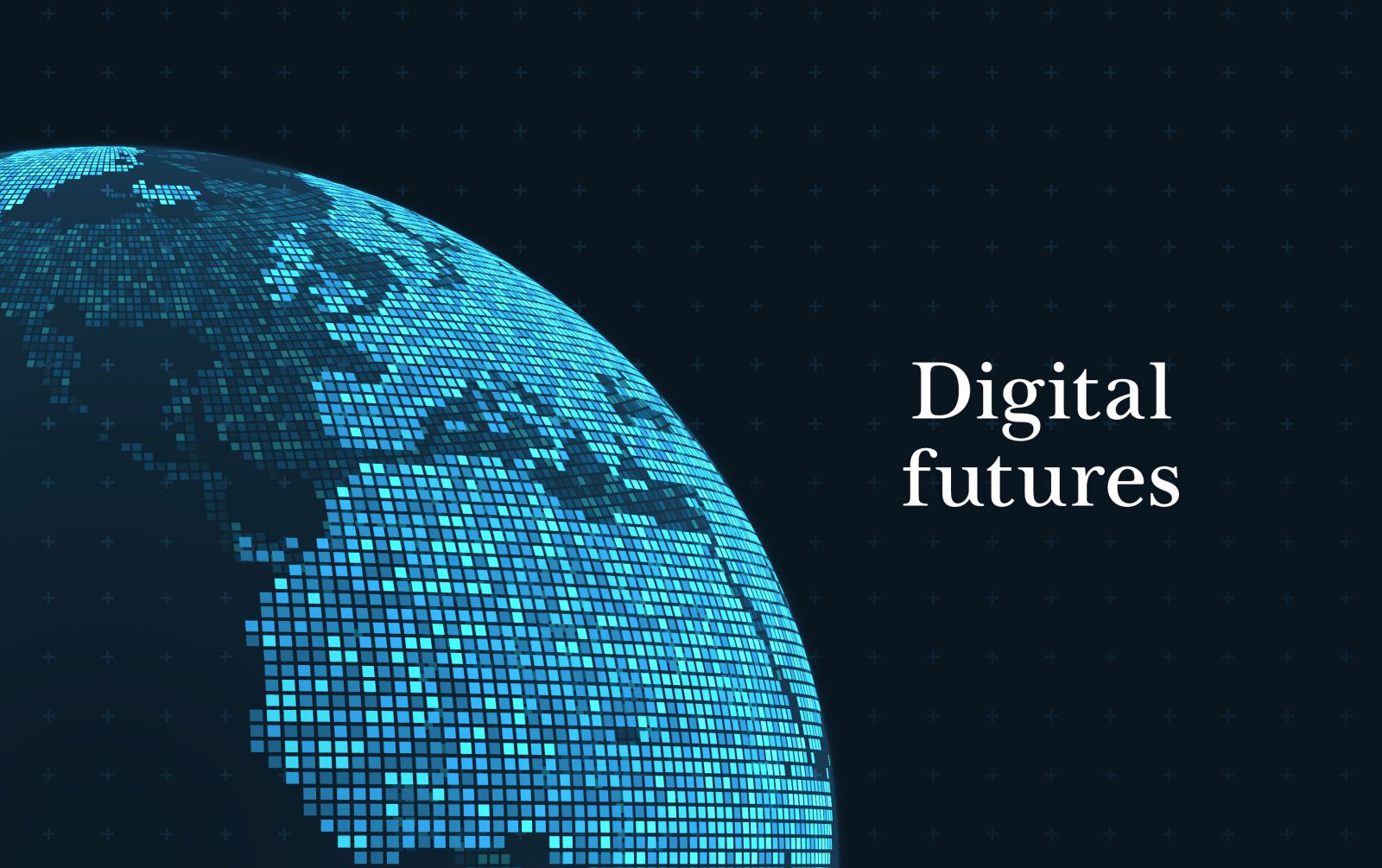 The world of work is constantly evolving, and research on understanding and adapting to these changes is vital in today's global market."Jacqueline O'Reilly
Professor of Comparative Human Resource Management and Co-Director of the ESRC Digital Futures at Work Research Centre (Digit)
Who would have thought that digital would have been so important if it hadn't been for the pandemic? Fortunately, a group of researchers led by Professor Jacqueline O'Reilly at the University of Sussex Business School and Professor Mark Stuart at Leeds Business School had already begun looking at how digital technologies were changing the way we work. The research featured in a book of international comparisons on Work in the Digital Age, published in 2018, and led to them winning an £8 million grant to set up the Digital Futures at Work Research Centre (Digit) in January 2020, on the cusp of lockdown.
Digit is a flagship investment funded by the Economic and Social Research Council (ESRC) that aims to advance our understanding of how digital technologies are reshaping work and impacting employers, employees, unions, job seekers and governments. It includes academic partners from the Universities of Aberdeen, Cambridge and Manchester in the UK, and Monash University in Australia. Over 20 partners from business, unions, NGOs and governments in Europe, North America and Asia are also involved, including EY, Walmart, M&S and Eversheds Sutherland.
"We know that some firms are at the forefront of digital transformations, whilst others are lagging behind," says Jacqueline O'Reilly. "We know that we have some of the best-qualified STEM graduates in the UK, while others lack basic digital skills. And we know that countries vary in their ability to effectively take up some of these challenges. But we don't always know why these gaps are appearing and what can be done to ensure that digital transformation is inclusive."
Digit has these questions at the heart of its investigations: to understand what is happening in the UK; to uncover how this compares internationally; and discover what needs to be done for a more inclusive transformation.
For Mark Stuart, the impact of new technologies on the future of work is one of the most pressing policy concerns of our time. "Digit is embarking on an agenda-setting programme of research that will provide compelling evidence on the contemporary transformation of work," he says. "The centre is becoming a focal point for all those interested in the future of work, providing a much-needed space to bring together academic researchers, policymakers and practitioners to interrogate contemporary developments within a historical, international and comparative perspective."
The five-year plan
Among the objectives and outcomes Digit is working towards in its five-year lifespan are:
To generate new knowledge to inform the

development of an analytical framework

around the concept of the 'connected worker'

and the 'connected economy' by maximising

knowledge exchange and co-produced

research with relevant communities.

Already in its fourth season, the Digit

Debates series has included thought

leaders from the World Economic Forum,

the International Labour Organization and

the Organisation for Economic Co-operation

and Development (OECD).

The newly established Data Observatory,

a one-platform library of national and

international resources for decision-makers

connecting with the UK's Industrial Strategy

and welfare policy.

The Innovation Fund and a Marie Jahoda

Visiting Fellowship programme, providing

£700,000 of financial support for new

research initiatives and methodological

approaches to enable international exchanges

of researchers and professionals.

To have new generations of researchers

supported in their career development

through mentoring and staff development,

internships and summer schools.

To secure longer-term sustainability of Digit

with the development of an MSc in People

Analytics to bring social science and

computational skills together in a new

learning programme for the future of work.
The need for this knowledge was confirmed at Digit's London launch at Eversheds where participants from businesses, NGOs, government and academia variously described their organisations as ranging from "digital natives" to those who had "only just started talking about these things."
Marc Meryon, Partner and Head industrial Relations at Eversheds Sutherland explains why they are working with Digit: "As a global law firm, we're thrilled to support and partner on this innovative project, which reflects our purpose of helping our people, our clients and our communities to thrive," he says. "The world of work is constantly evolving and research on understanding and adapting to these changes is vital for businesses, governments and professionals in today's global market."
The future of recruitment
Since Digit launched, Eversheds has co-produced research on how firms are negotiating better terms and conditions for independent contractors as an alternative pathway to contentious and expensive processes of litigation. Meanwhile, at Sussex, Dr Wil Hunt has been researching the benefits of an automated recruitment process.
"In collaboration with Walmart who recruited over 460,000 employees in their supermarkets during the pandemic, we were able to see how automated recruitment worked in practice," says Dr Hunt. "Some of the biggest challenges were in establishing employees' trust in these recommendation systems. While algorithms could suggest candidates, human interaction prevailed. Introducing these HR systems was an iterative process rather than a tsunami of robotic decision making."
Another particularly innovative project looked at how young people in the UK and Nigeria were able to trade on digital platforms, reselling second-hand clothes from their bedrooms. Supported by the Innovation Fund, Monica Richards and Dr Ayomikun Idowu found that these platforms enabled young people to not only earn an income but develop transferable digital and entrepreneurship skills for their futures.
Digital technologies are transforming the way we live and work today. If you are interested in learning more, visit the Digit website or join the mailing list at digit@sussex.ac.uk
---
You might also be interested in: