Beneath the canopy
From the mighty oaks and rare English elms that pre-date the University to those planted in memory of loved ones, we celebrate some of the beautiful trees populating the Sussex campus.
Trees. They are the lungs of the Earth and of the University of Sussex campus. More than 1,200 grow on the University's 200-acre estate, creating a living, breathing, beautiful canopy. Dozens of varieties thrive in the Sussex soil, from stately elms and ancient yews to the more exotic Indian bean trees and fruit-bearing mulberry trees.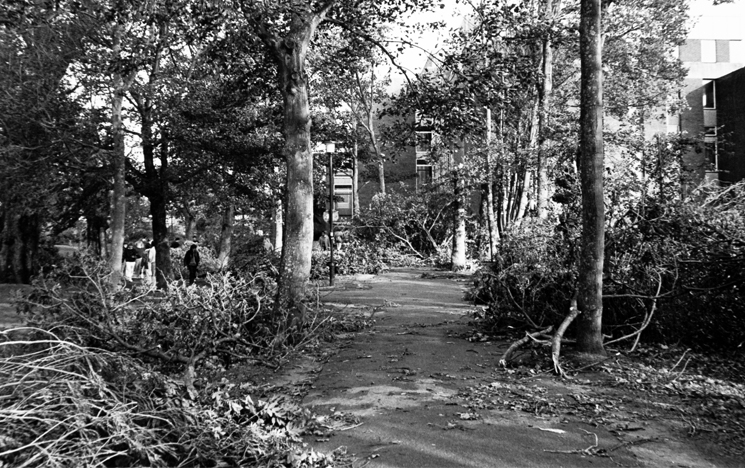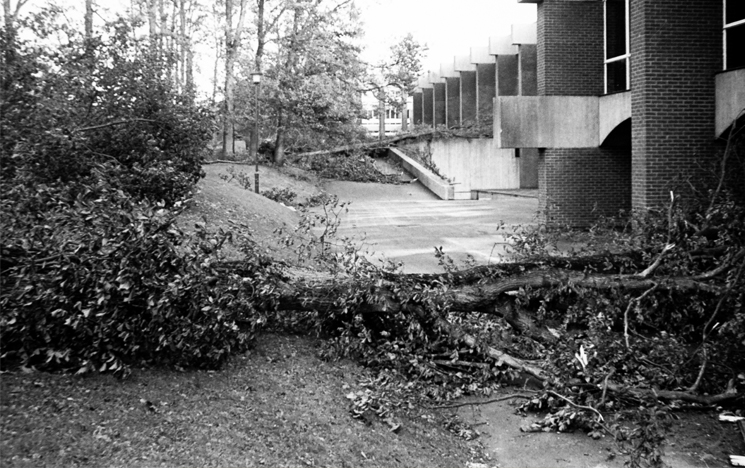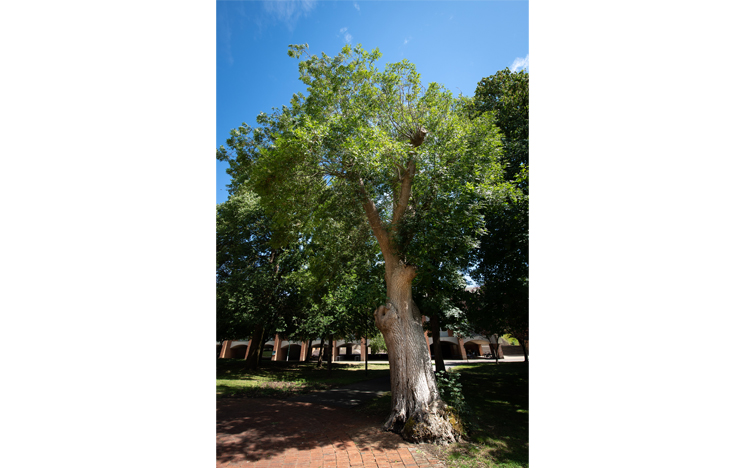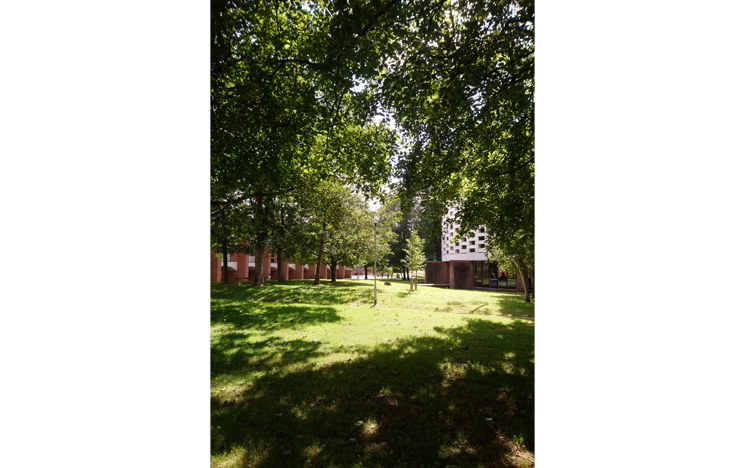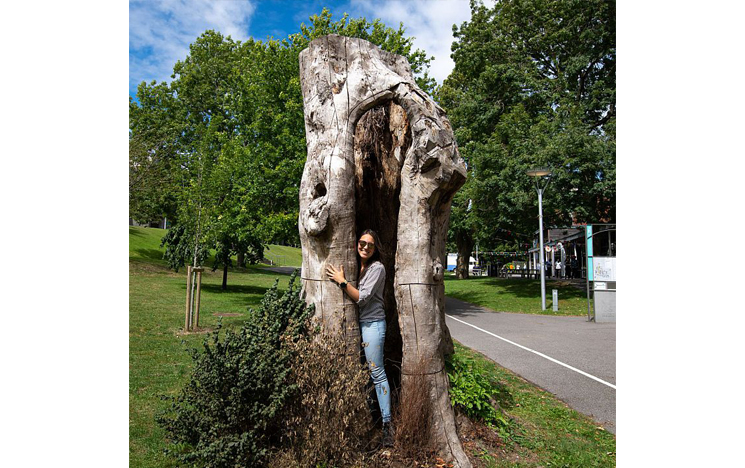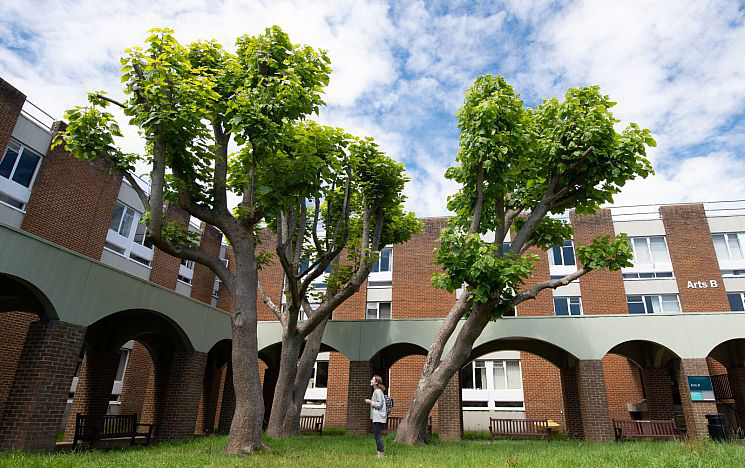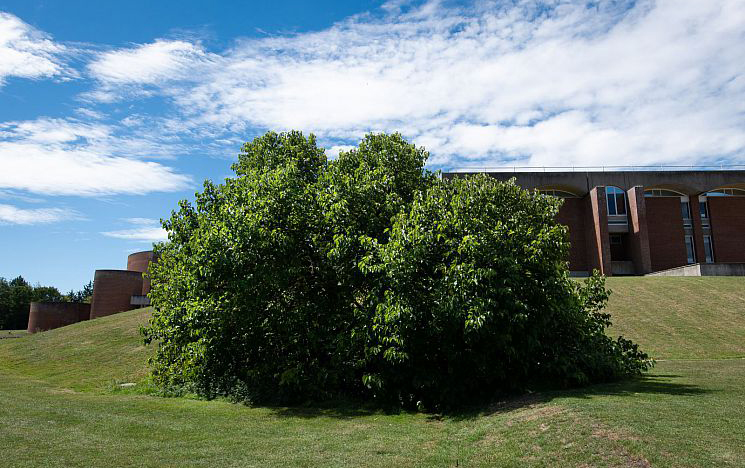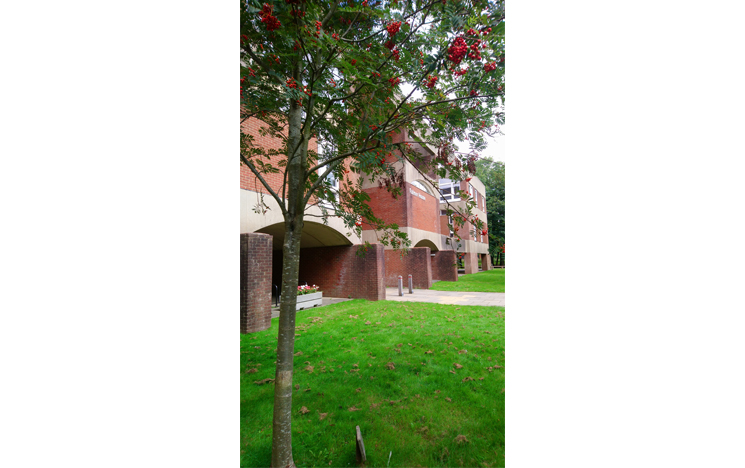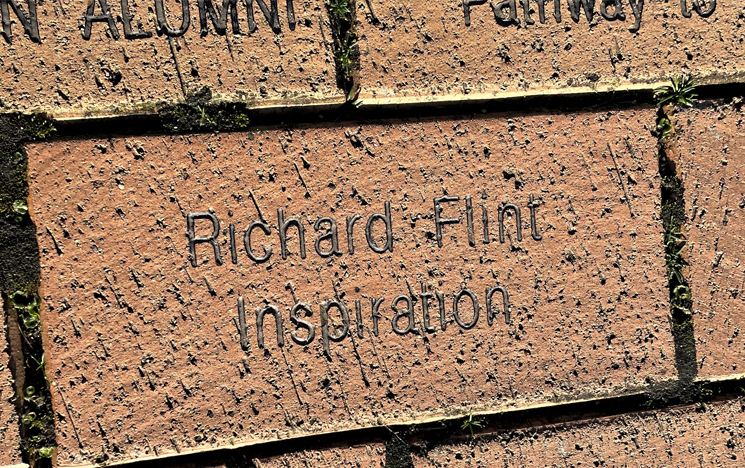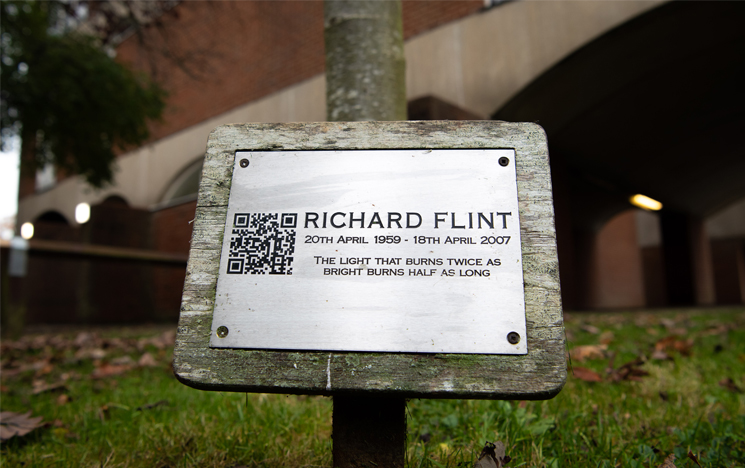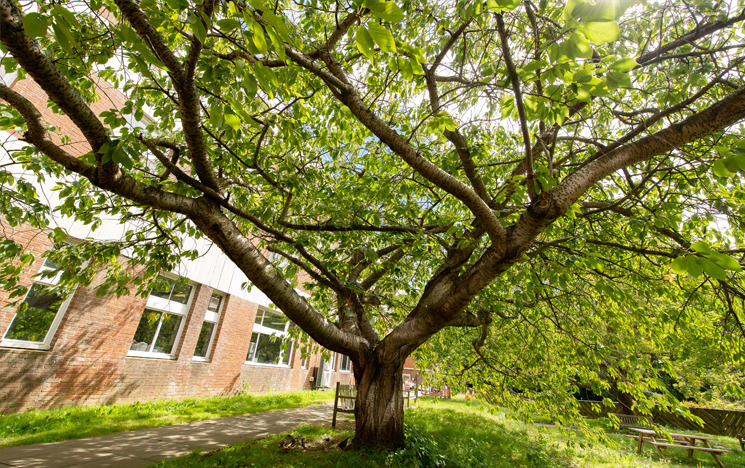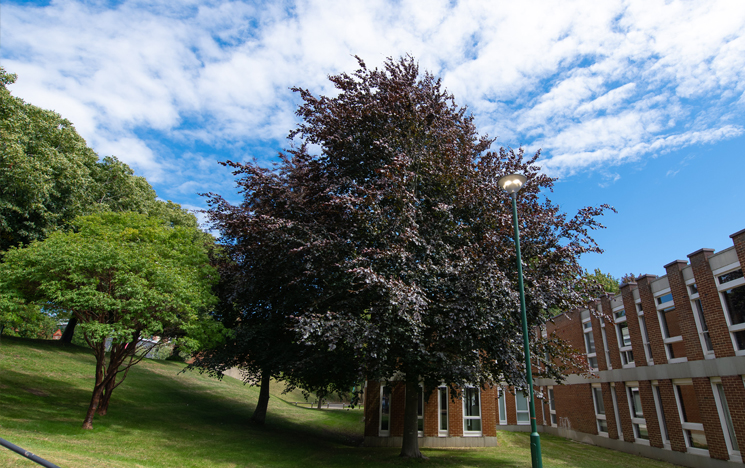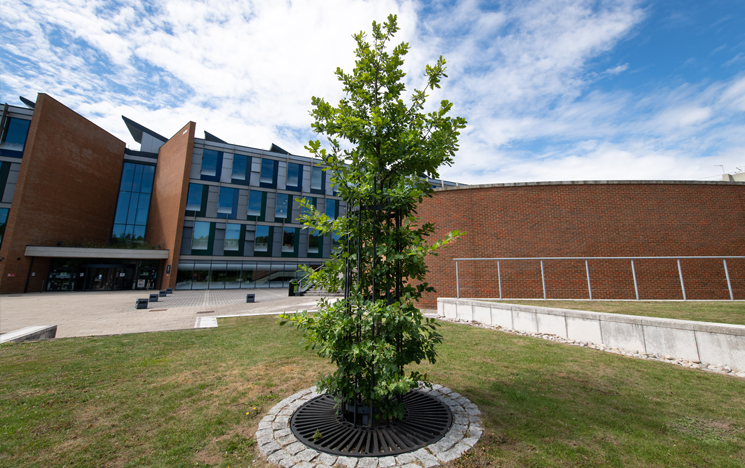 They may not be the thing you notice when you first encounter Sir Basil Spence's startling architecture. But remove them and you would soon see how vital they are to the character of campus.
In fact, Spence ensured that the "dominant spine" of trees that runs through the valley was preserved before the first brick was laid in 1959, and he designed the original buildings to complement the landscape. He stipulated that no building should be taller than the tree line.
Anyone who has spent time on campus will have developed a relationship with the trees. They'll have taken shade beneath them during hot months to relax – or revise. They'll have 'forest bathed' in the woodland that skirts campus. They may even have climbed them or strung tightropes between the trunks for some challenging recreation.
Over the years, many more trees have been planted, and all are treated with great care. Sussex Estates and Facilities conduct a five-yearly survey of trees on the estate, which involves recording details of individual tree height, spread, age, diameter and any signs of disease.
"We recognise that the trees here are important for all sorts of reasons," says Grounds Manager Ashley Wilcox. "They are lovely to look at, they're helping to protect our planet, they encourage wildlife and they create a sense of peace and protection."
This is one of the reasons why more than 70 trees planted in the past few decades have been dedicated to those who have studied and/or worked at the University, or to mark special occasions. They include one for Richard Flint, a charismatic Students' Union president at Sussex in the 1970s who went on to become communications director at the International Transport Workers' Federation. Richard died in 2007 from the degenerative condition cerebellar ataxia. His friends organised a commemorative paving stone in the Arts pathway and planted a mountain ash in front of Falmer House – the location for many scenes of protest – with the inscription, 'The light that burns twice as bright burns half as long.'
Those planted to remember staff include a copper beech, now growing near Bramber House, dedicated to Dr Lucy Solomon. Lucy, who arrived at Sussex as a sociology undergraduate in 1997, continued working at Sussex as an academic administrator. She died in 2015 at the age of 48 and is remembered by staff for her "gregarious and larger-than-life personality."
Spence ensured that the 'dominant spine of the trees' that runs through the valley was preserved before the first brick was laid in 1959."
A plaque beneath a silver birch outside the Sussex Centre for Language Studies remembers senior technician Robin Lee, who was "loved by all for his kindness and generosity." Robin joined the University in 1974 and was instrumental in introducing new and innovative technologies to campus (such as satellite TV back in the day). He died in 2010.
Some of the trees commemorate occasions rather than people. The University's first Chancellor, Viscount Monckton of Brenchley, planted a tulip tree in 1963 in between Falmer House and Fulton Court (also known as Library Square) to celebrate the development of campus.
Outside Jubilee Building is an oak sapling cultivated from an acorn collected from The Crown Estate and planted in 2012 to mark Her Majesty The Queen's Diamond Jubilee.
Sadly, some trees are just shadows of their former selves. A hollow stump is all that's left of an elm that succumbed to Dutch Elm disease. It had to be pruned in February 2019 to prevent the spread of the disease. Campus has a rare population of 31 English elms, 22 of which have been classified as mature.
The great storm of 1987 also saw many tree casualties. More than 300 were uprooted across campus, including oaks, sycamores, giant beeches and elms. Some were more than 200-years-old – so much for Spence's efforts to preserve them.
But the good news is that, as part of the University's Sustainability Strategy, trees are constantly being replaced. "We know that trees are vital for the planet and our strategy focuses on preserving the environment," says Sustainability Manager Sam Waugh.
One exciting new project is a forest food garden at the far northern end of campus. Set up by Dr John Parry, a lecturer in the School of Education and Social Work, with the help of volunteers, staff and students, the idea is to create a woodland with species at different levels providing food: from fruit and nuts at the top of the canopy to fungi at soil level.
There's been a surge of interest from students wanting to take John's Forest Food Garden undergraduate module, ensuring that trees in all their shapes and forms stay firmly rooted in campus life.
---
You might also be interested in: