A little more conversation
Through the Role Models project, Sussex students are opening up discussions about difficult topics with young people in local schools. Alumna Matilda Lawrence-Jubb (English Literature 2017) and current student Niranjanraj Ramasundaram (Development Studies MA 2019-20) share their experiences as Role Models volunteers.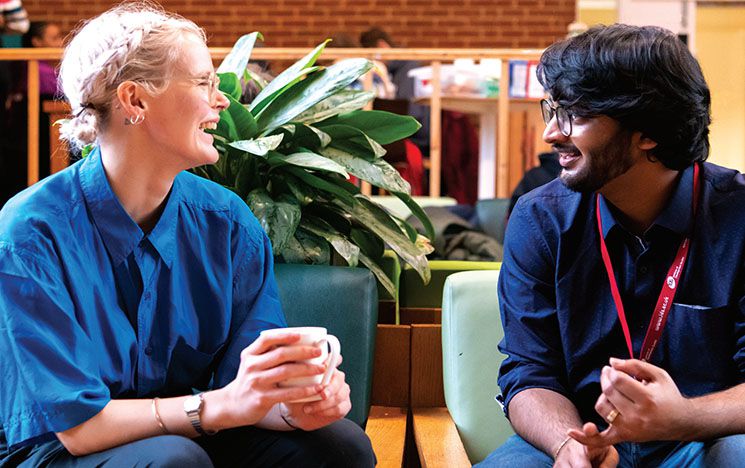 ---
We asked, 'What would you do if a girl came into school with bruises?'. The interpretations of that situation were so different amongst a group of young people.

"



---
What do you wish you'd known when you were younger? That's the question at the heart of the Role Models project. Set up at the Students' Union in 2015, the initiative brings University of Sussex students and secondary school pupils together to discuss and reflect on topics such as healthy relationships, media literacy and mental health. With the support of project coordinator Emily Davies (Sociology 2015) and assistant Al Casey (Psychology 2012), the trained student volunteers plan and facilitate in-school sessions, working in small groups and one-to-one. The project also runs elective modules with the School of Education and Social Work.
For Matilda Lawrence-Jubb, who grew up in London, the social pressures of being a teenager made for a tricky time. "Being a teenager is tough! You're coming face-to-face with so many experiences for the first time and you feel totally inadequate," she says.
After university, Matilda spent time working in a sixth-form college as part of the action-oriented postgraduate programme Year Here. Although returning to a school setting was a big deal to start with, she embraced the opportunity, thinking at the time, "This is my responsibility, to go back in to share what I know now and to help give young people the tools and skills they need to get through difficult situations."
Niranjanraj Ramasundaram, known as Niranjan, is a Masters student from Mumbai, initially worried he wouldn't have enough in common with fellow Role Models volunteers or pupils. He soon realised that shared experiences across India and the UK were plentiful. "There's this crucial period from ages 14 to 18 where there's a sense that this is your make or break period – there's a lot of pressure."
Both especially see the value in talking more about sex and relationships, including gender expression and sexuality. "It's like you're taught how to use a condom, but you're not taught about the awkwardness of asking to put one on – the conversations and the feelings that surround the situation, not just the biological side," explains Matilda.
Learning how to express thoughts and feelings on challenging subjects can have a wider impact on resilience from adolescence into adulthood. Niranjan sees how "these skills that you pick up – healthy dialogue and relationships – are critical to how you cope with setbacks."
Niranjan is excited to be working collaboratively with the project on his dissertation research. "We'll be looking to unpack the journey of the volunteers on this programme, from understanding what motivated them to what this experience means for their personal development and how they see this within the broader context of their role as agents of social change," he says.
Both Niranjan and Matilda recognise how the university years can bring their own challenges, such as adjusting to the academic workload and making friends in a new place. Though "learning lots" while taking modules in areas like postcolonial literature and experimental writing, Matilda found being a Role Models volunteer "a breath of fresh air." She says, "It made me feel more like a member of the Brighton community than I did before."
Niranjan, who completed his undergraduate studies in India, experienced a transition from the start-up space he worked in as a recent graduate to the development sector. He's bringing this thinking to the project, by first "understanding the context of people's lived experiences, recognising them as the experts of their life, and then looking to co-create knowledge and/or interventions with them."
For him as well, Role Models is a meaningful way to engage with young people – through a tried and tested participatory approach – and to forge connections with other volunteers. Putting this into practice takes courage. "You've studied something but now it's about going out there and executing it," Niranjan says. Matilda saw bravery in the pupils too, "When you break into small groups, they let their guard down a little bit and show real courage in front of their peers, saying things they might normally feel are taboo."
In 2019, the practical skills Matilda gained influenced her to co-found Split Banana with Anna Alexander, a 2018 Fellow on the Year Here programme. The social enterprise delivers inclusive and relevant relationship and sex education to young people, as well as teacher training and co-creation workshops with adults.
Thinking back to her most memorable conversation during the project, Matilda recalls a discussion with four year-nine boys, in which they used emoji cards to identify their feelings in response to given situations. "We asked, 'What would you do if a girl came into school with bruises?'. The interpretations of that situation were so different amongst a group of young people who were growing up in very different contexts. That was really powerful because, if you're not having these conversations, then who is?"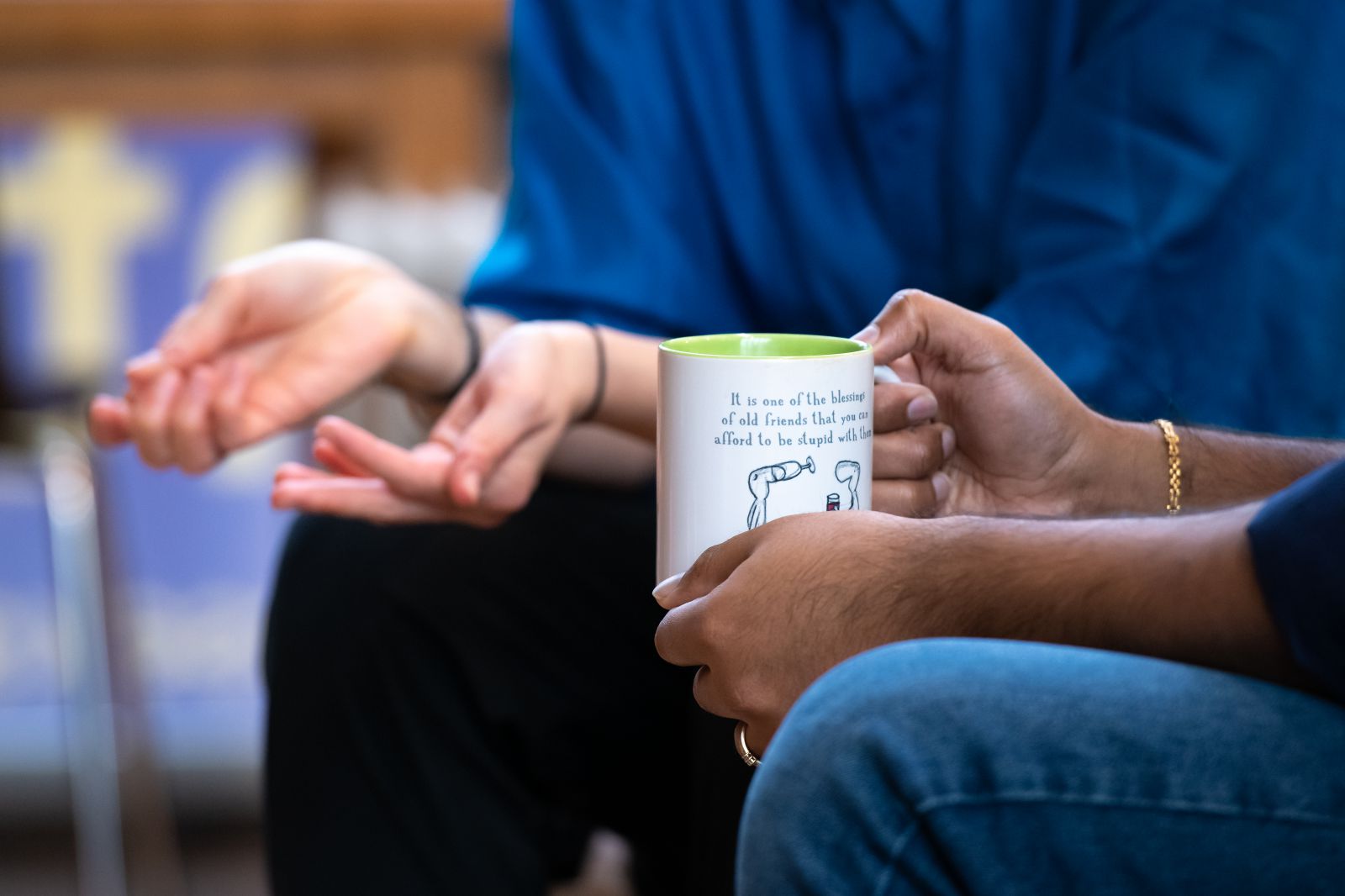 ---
In 2019/20, the Role Models volunteer programme was funded by the Office for Students through the Sussex Learning Network as part of the Uni Connect programme, the Blagrave Trust and the University of Sussex.
---
You might also be interested in: