Events
Find out about the latest sustainability events at the University of Sussex.
The Institutional Sources of Economic Transformation: Insulation & Compensation in Politics of Energy Transitions
Tuesday 6 December 13:00 until 14:00
Online : Zoom & Jubilee G32
Speaker: Jared Finnegan
Part of the series: Energy & Climate Seminar Series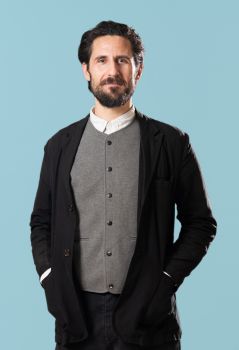 This seminar will be held in a hybrid format. To join this seminar online, please register through this link: Register Here
Abstract
Why are some governments more effective in promoting economic change than others? We develop a theory of the institutional sources of economic transformation. Institutions can facilitate transformation through two central mechanisms: insulation and compensation. The institutional sources of transformation vary across policy types—whether policies impose costs primarily on consumers (demand-side policies) or on producers (supply-side policies). Proportional electoral rules and strong welfare states facilitate demand-side policies, whereas autonomous bureaucracies and corporatist interest intermediation facilitate supply-side policies. We test our theory by leveraging the 1973 oil crisis, an exogenous shock that compelled policymakers to simultaneously pursue transformational change across industrialized countries. Evidence from the generalized synthetic control method, case studies, and discourse network analysis support our hypotheses. The findings have important implications for contemporary transformations including climate change policy and low-carbon transitions.
Biography
Jared Finnegan is a Lecturer in Public Policy at UCL. He is also a Visiting Fellow at the Grantham Research Institute on Climate Change and the Environment at LSE. Before joining UCL he held postdoctoral fellowships at UC Berkeley and Princeton University. He studies the comparative political economy of the high-income democracies, investigating how governments, voters, and business understand and address long-term societal challenges, particularly climate change. His work has appeared in Comparative Political Studies, Socio-Economic Review, and Climate Policy.
---
By: Chandra Singgih Pitoyo
Last updated: Thursday, 22 September 2022