Events
Find out about the latest sustainability events at the University of Sussex.
Pure technology competition or societal power play? The role of actors for emerging zero-emission vehicle pathways
Tuesday 29 November 13:00 until 14:00
Online : Zoom & Jubilee G32
Speaker: Aline Scherrer
Part of the series: Energy & Climate Seminar Series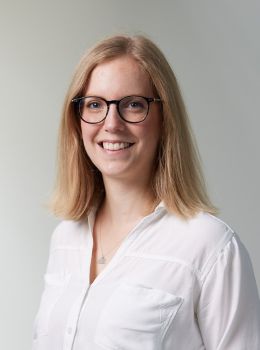 This seminar is postponed due to unforeseen circumstances.
Abstract
In this seminar, Aline will present her PhD research on the ways in which powerful actors in industry and government shape technology configurations in sustainability transitions.
The transportation sector needs to drastically and quickly cut its emissions to reach global CO2 emission reduction goals. Zero-emission vehicles (ZEVs) have been developed as one solution. Currently, however, many different types of ZEV, such as battery-electric vehicles (BEV), hydrogen fuel-cell vehicles (FCEV) or gas vehicles (CNG/LNG/PtX) are presented as potential options. Especially in the truck sector, which makes up more than 20 % of global transport CO2 emissions, no clear technology pathway to transition away from the dominant diesel trucks has crystalized yet. Why is this the case? While factors such as technological readiness and costs come to mind immediately, these do not tell the whole story for the uptake of technologies in sustainability transitions. Sustainability transitions are complex and steered change processes that also hinge on political will and financial support. Furthermore, technology alternatives differ in their disruptiveness to the established system and in their potential (dis)advantages within the integrated energy system of the future. This complexity and uncertainty makes comparisons difficult and leaves room for individual perceptions, decision-making, and strategic influence of actors in the transition.
This social dimension of emerging technology pathways with multiple technology alternatives has so far not been addressed. Here, I present my recent work, which fill this research gap by looking at automotive incumbents and European governments and their strategies towards different ZEV truck technologies and infrastructures.
Bio
Aline Scherrer is a PhD researcher at SPRU at the University of Sussex and a research associate at the Fraunhofer Institute for Systems and Innovation Research ISI in Karlsruhe, Germany. She holds an MSc in Sustainable Development from Utrecht University and a BA in Liberal Arts and Sciences from the University of Freiburg, both with a Major in Governance. In her PhD, she addresses the role of actor behaviour in multi-technology situation in sustainability transitions as a potential support or hindrance factor to technology diffusion. She focuses on the case of zero-emission vehicles and the heavy-duty road transport sector in particular.
---
By: Chandra Singgih Pitoyo
Last updated: Friday, 25 November 2022