News
"In a world where you can be anything, be kind"
By: Sally Atkinson
Last updated: Thursday, 5 November 2020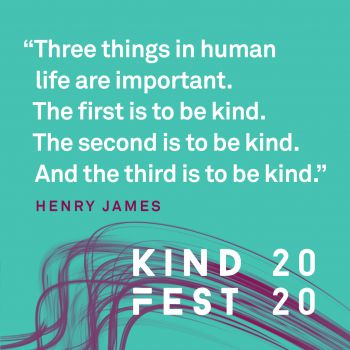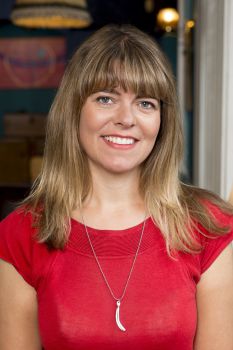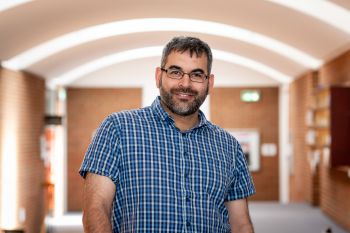 Did you know that scientists have shown that kindness boosts wellbeing, not just for those who receive it but for those who give it too? And that kindness is contagious?
Brought to you by the School of Psychology at the University of Sussex, the Thinking Kindness 'tent' at #Kindfest2020 will explore the latest research, evidence and thinking on kindness.
Co-curators Professor Robin Banerjee, Director of Sussex Kindness Research, and Visiting Professor of the Public Understanding of Psychology and BBC broadcaster, Claudia Hammond have brought together some of the world's leading thinkers on the science of kindness in education, business, leadership, relationships, social care, the arts and wellbeing.
Thinking Kindness is part of KindFest, a virtual festival of kindness taking place on World Kindness Day, Friday 13 November.
Other tents include:
'Kinder Lives' co-curated by Sussex alumna Kamilah McInnis – inspiring ideas for how to lead a kinder life;
'Kindness at Work' - an exploration of kindness in leadership and business;
'Kinder Politics' – an exploration on bringing people together and de-toxifying political debate;
and 'Kinder Youth' – kindness and young people's mental health.
Many Sussex alumni, academics and honorary graduates are taking part in the festival. Dr Zahira Jaser, Deputy Director of the MBA programme at the University of Sussex Business School, specialises in leadership and organizational behaviour, and will be speaking in the Thinking Kindness tent.
Festival goers can explore different tents and themes throughout the event and will receive access to recordings of the entire festival afterwards – so as not to miss a thing.
Speaking about co-curating the Thinking Kindness tent, Claudia Hammond said: "Now is the perfect moment to talk about kindness, with everything that is going on in the world. What I'm really looking forward to about the Thinking Kindness tent is the chance to hear about the sheer range of work taking place in the field of kindness – from education through to neuroscience!"
Prof Banerjee added: "The ethos and purpose of KindFest fits perfectly with the community values and vision of the University of Sussex, and we are delighted to be supporting KindFest by providing tickets to the festival to all members of the University of Sussex community. It's a truly unique opportunity to share and spread kindness at a time when we all need to be there for each other."
Sussex alumni, students and staff will exclusively benefit from free KindFest tickets, generously funded by Kindness UK founder David Jamilly in partnership with the University and KindFest. To claim your free ticket please enter the code SUSSUNI01.
Follow @TeamKind @teamkinduk for festival updates.
Further information on KindFest can be found at www.teamkind.org.uk