REDS Programme
What is REDS?
REDS stands for Respect, Equality, Diversity and Safety. As a community, we are working to promote these values at Sussex; this work takes the form of workshops, resources and communications, and interactive activities.
Workshops and Courses
REDS Workshops
All first year Undergraduate students will be invited to, and are expected to attend, one of our REDS healthy relationships workshops.
Other students are very welcome to attend as well. You can find out more about these workshops by emailing reds@sussex.ac.uk
Online Course
Complete the Epigeum 'Consent Matters' online course for free - visit https://studying.epigeum.com and register for an account.
Please note that once you have created an account you must log in with your University email address, not your Sussex IT username. If you experience trouble accessing the free course please email reds@sussex.ac.uk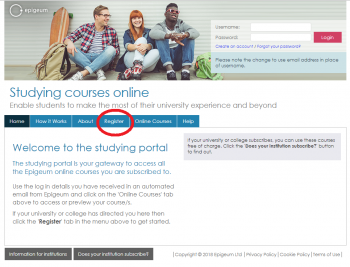 REDS Resources
Let's Talk About Sex and Relationships booklet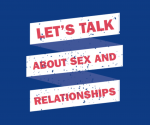 We want you to have an enjoyable and safe time at Sussex. That's why we want to have a conversation about relationships, sex and consent.
The University and Students' Union have worked together to produce the Let's Talk About Sex and Relationships booklet
Mental/Emotional Health and Wellbeing booklet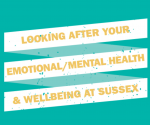 You will find being at university challenging and demanding at times. It's important to know how you can look after yourself, and where to find help for yourself or others if it's needed.
The University and Students' Union have worked together to create the Looking After Your Emotional/Mental Health & Wellbeing at Sussex booklet
#MyPronounsAre Badges
Sussex supports the #MyPronounsAre Campaign, which is an initiative from Brighton and Hove City Council, designed to raise awareness of the fact that we shouldn't assume that we know what someone's gender identity is, or which personal gender pronouns they use, because we can't know this just by looking at someone.
Using the correct personal gender pronouns for each person we speak with or refer to is an important way of showing our respect for them. Be part of Sussex's respectful and inclusive community by supporting the #MyPronounsAre campaign.
Top tips to help us use the correct pronouns

Normalise Pronouns: A great way to do this is by introducing yourself with your own name and personal gender pronouns whenever you meet someone new. You could also include your pronouns in email signatures or on social media bios
Don't assume: You can't tell a person's gender identity or pronouns based on how they look. Also, don't assume that someone's pronouns are fixed – they may change over time
Apologize: Mistakes happen. When you misgender someone (use the wrong pronouns) say you are sorry, and concentrate on using the correct language in future
Non-binary greetings: Instead of saying "ladies" or "guys" to a group of people try to use language that isn't gendered like "folks," "y'all," "friends" etc
Correct: When you hear someone use the wrong pronouns for a mutual friend correct them
The following badges are available free on campus:
'She, her, hers'
'He, him, his'
'They, their, theirs'
'Please use my name'
Blank, for the wearer to fill in
'#MyPronounsAre'
Free badges can be picked up from the following places on campus:
Student Life Centre reception
International Student Support front desk
School Offices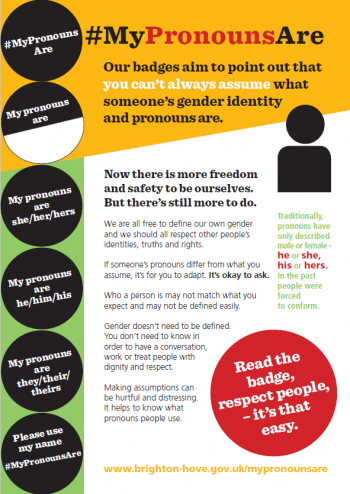 Useful Links
Equalities and Diversity
Find information about Equality and Diversity at Sussex
Hate Incidents and Hate Crime
Find informatiom about what to do if you have experienced a hate crime.
Gender and Sexuality
Find information and support for LGBTQ+ people
Sexual Assault and Sexual Harassment
Find information about what to do if you have been sexually assaulted.
Sexual Consent