Consent Matters Online Course
Consent Matters - Online course
We want to have a conversation about relationships, sex and consent, so that you have an enjoyable and safe time at Sussex.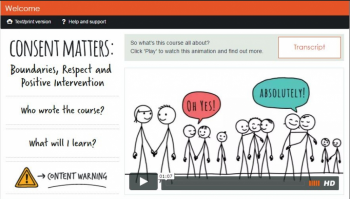 Consent Matters is a free online course all about consent, respect, boundaries and positive intervention. The course is open to all students and staff, and covers four areas:
Thinking about consent
Communication skills and relationships
Looking out for others
Support
You can complete the course on Canvas - click here to enroll instantly
Content warning: This course contains references to sexual violence so you may wish to avoid completing certain parts.
REDS Healthy Relationships Workshops
All first year Undergraduate students will be invited to one of our REDS Healthy Relationships workshops.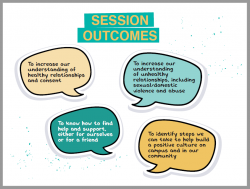 The two hour workshops are interactive and engaging, and offer the chance to explore these topics in more detail than the online course:
Healthy relationships
Consent
Applying what we've learnt
Help and support
Intervening/changing the culture
Other students are very welcome to attend as well. You can find out more about these workshops, or book a place, by emailing reds@sussex.ac.uk
Useful Links
Equalities and Diversity
Find information about Equality and Diversity at Sussex
Hate Incidents and Hate Crime
Find information about what to do if you have experienced a hate crime.
Gender and Sexuality
Find information and support for LGBTQ+ people
Sexual Assault and Sexual Harassment
Find information about what to do if you have been sexually assaulted.
Sexual Consent