Staying Well
Now you've come to univeristy you are responsible for your own health, and ensuring that you look after yourself properly can help you to juggle your studies and your social life with other commitments such as paid employment or caring responsibilities. On top of this, keeping healthy can improve your productivity, energy and attitude.
Your Health action plan
Register with a doctor either before you arrive or soon after – do not wait to become unwell
Get the vaccinations you need before you arrive
Find out about local emergency, online and "walk in" health services such as Accident & Emergency departments, NHS Direct and Brighton Station Health Centre, and the Victoria Hospital in Lewes before you need them
Stock up on some standard flu remedies, such as paracetamol and a thermometer. High temperature is a key indicator for flu
Get to know your flatmates and agree to support each other if you are unwell, e.g. by collecting medications/general provisions for each other
Look after yourself! Getting run down makes you vulnerable to flu and other illnesses so take care of yourself by eating well, getting enough sleep and keeping alcohol consumption within sensible limits. For more information and advice, refer to the NHS Student Health website.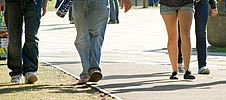 Walk in Services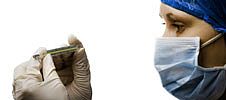 Infectious illness & Vaccinations