Situate - Peer-to-Peer Training
A series of 5 workshops (see dates/rooms below), co-produced with a dozen of first year Sussex students, are being delivered by second and third year Sussex students. Second round: October/November 2021, you can sign up now!
The purpose of these workshops is to explore challenges that first/second year students at Sussex and in local colleges could face early on in the transition to university and how to deal with those challenges. The workshops will provide time, space and peer support to start the conversation and get you thinking about how to manage your mental health, and to signpost to where you can go for support should you need it.
Sing up below (you must be an undergraduate student in year 0, year 1 or year 2):
We all have mental health and we could all do more to look after it. These workshops, led by student Mental Health Ambassadors, are designed for all first/second year students.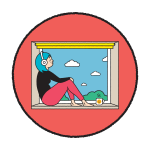 Introduction: A discussion based workshop, looking at the pressures we face when starting university and how we can better look after our mental health through them. Share your own strategies, learn from each other and find out where to go for extra support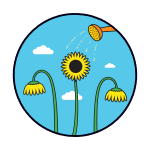 Health and Wellbeing: A discussion based workshop exploring how to look after your mental health through everyday lifestyle choices. Physical health, relationships, sleep all impact how we feel. In this workshop we will reflect on current habits and share tips on how to live a more mentally healthy life.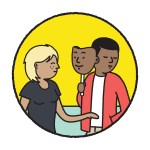 Social Pressure: Starting University can come with a host of new social challenges and can test our sense of belonging. In this workshop we will explore what it means to belong and discuss feelings of isolation and social anxiety, how it feels and what we can do to support each other through it.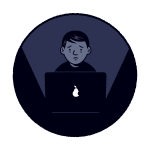 Financial Pressure: Managing money, often for the first time, can be a shock, and is one of the biggest sources of worry for many of us. In this workshop we will look at budgeting, where to go if you need support or advice, how money impacts our mental health and strategies for staying mentally healthy while looking after your finances.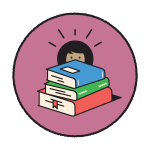 Academic Pressure: Most of us will feel stress linked to study, whether it is exams, coursework or pressure about a future career. This has never been more true than when going through a global pandemic. This workshop explores why we feel stress and how we can manage it more effectively.
Please find the workshop dates below:
Week of 18th October
Monday 18th 12 - Introduction
Tuesday 19th 11am - Health and Wellbeing

Wednesday 20th 2pm - Social Pressure
Thursday 21st 11am - Financial Pressure
Friday 22nd 11am - Academic Pressure
Saturday 23rd 2pm - Introduction
Sunday 24th 2pm - Health and Wellbeing
Week of 25th October
Monday 25th 4pm - Social Pressure (FULTON 203)
Tuesday 26th 11am - Financial Pressure (FULTON 209)
Wednesday 27th 9am - Academic Pressure (FULTON 106)
Thursday 28th 9am - Introduction (FULTON 112)
Friday 29th 11am - Health and Wellbeing (FULTON 207)
Saturday 30th 11am - Social Pressure (FULTON 207)
Sunday 31st 2pm - Financial Pressure (FULTON 207)
Week of 1st November
Monday 1st 11am - Academic Pressure (FULTON 206)
Tuesday 2nd 12 noon - (FULTON 208)
Wednesday 3rd 12 noon - Introduction ONLINE

Thursday 4th 1pm - Health and Wellbeing ONLINE
Friday 5th 12 noon - Social Pressure ONLINE
Saturday 6th TBD - Financial Pressure ONLINE
Sunday 7th TBD - Academic Pressure ONLINE
Week of 8th November
Monday 8th 12 noon - Introduction (FULTON 114)
Tuesday 9th 12 noon - Health and Wellbeing (FULTON 204)
Wednesday 10th 2pm - Social pressure (FULTON 114)
Thursday 11th 12 noon - Financial Pressure (FULTON 209)
Friday 12th 1pm - Academic Pressure (FULTON 114)