A well balanced diet
A well balanced diet consists of roughly a third carbohydrates (such as bread, pasta, rice and potatoes), a third fruit and vegetables, and the final third made up of the other food groups including proteins (such as meat, fish and eggs), milk and dairy products, and a small amount of foods high in fat and sugar (such as chocolate, biscuits, crisps).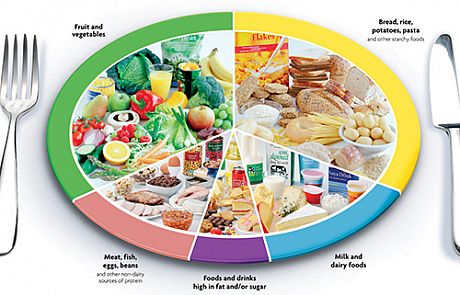 The eatwell plate can provide a starting point for planning your food shopping, as well as your meals, to ensure that all food groups are in roughly the correct proportion to one another.
The NHS website also provides a lot of useful information on each of the food groups and how to balance them in your diet.
For more information about the five a day rule, as well as ideas for how to do it on a budget and plan your shopping and meals, go to the NHS 5 A Day page.