Welcome to the University of Sussex UNISON Branch. Below you'll find our latest news along with other Branch information (including details of upcoming events).
PAY BALLOT RESULTS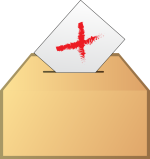 The result of the national UNISON HE pay ballot is now out and we can confirm that there is no mandate for strike action due to low turnout.

Only 31% of the eligible HE members across the country voted, which is well below the legal minimum threshold of 50% needed to be able to take action (as decreed by the Trade Union Act 2016).

Of those who did vote, 61.9% voted FOR strike action to get a better deal.
Find out more about the ballot result.
As this was a national ballot, we don't know how many of our branch members voted, or what percentage of them voted to strike, but we will try to get this information.
The Branch Committee would like to thank all of our members who did vote. We would also like to hear from those who didn't, so they can give us some insight into what we can do next year to encourage more engagement in this democratic process, and in other union activities.
Please contact us with any feedback/suggestions at unisoninfo@sussex.ac.uk
PAY BALLOT NOW CLOSED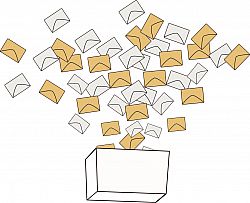 The deadline for the national HE Pay Ballot was Thursday 25th October. Thank you to everyone who took part.
We are now waiting while the votes are counted and we hope to be notified about the results shortly. We will, of course, share this information with you as soon as we can.
BALLOT HOTLINE NOW OPEN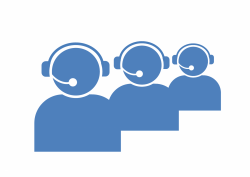 If you haven't received your ballot paper for the pay claim ballot, please request a new one via UNISONdirect by calling 0800 0857 857.

Lines are open Monday to Friday 6am to Midnight and Saturday 9am to 4pm.
* Deadline for the ballot is 25th October; please make sure your paper has been returned so that it can be received and counted before this deadline*
VOTE NOW IN THE PAY CLAIM BALLOT

Members should hopefully have received their ballot papers for the proposed pay claim - if not, you should be receiving one in the post soon. Please let Elaine know if you haven't received yours by 24th September by emailing her on E.Stephen@sussex.ac.uk.
The deadline to return your ballot paper is Thursday 25th October.
It is more important than ever that we get as many members as possible to take part in this ballot; a new law means that at least 50% of members who are eligible to vote, must vote for industrial action for it to go ahead. Whatever your opinion on the pay claim, please vote and be heard.
Nobody likes to have to consider striking, but in the recent consultation the Branch members indicated that they felt it was worth it this time. Years of below-inflation pay 'rises' have left many members struggling to pay their bills as the cost of everyday essentials such as rent/mortgages, food, bus fairs and fuel bills continue to rise.
The branch committee are disappointed that the University has chosen to mix up the annual pay claim with the annual increments that some staff get each year, as they are very different things. The annual pay claim is negotiated with the campus unions and is about ensuring that wages increase each year in line with inflation. In other words, it is to make sure that what staff members earn keeps up with the rising cost of living. By contrast, the annual increments along the spinal points on salary scales are about recognising and rewarding increased knowledge and skill. These increments also help the University retain experienced staff.
Even if you did link the two things, very many staff at Sussex will not be receiving the overall "5% pay increase" mentioned in the email sent from Internal Comms on 5th September. This is because very many staff will not receive any increment this year having already reached the top of their pay grade. In reality, they will receive only 2% which will be experienced as a double-whammy real terms pay cut. At a time when we are welcoming and supporting more students than ever onto our campus, we believe our hard-working and dedicated staff deserve better.
We appreciate that having to think about a strike in the run-up to Christmas is not ideal, but nor is the repeated downgrade in our salaries. Also, if enough of the Higher Education Sector vote for strike action it may make all parties rethink and go back to negotiations again. Please remember it is not just UNISON, but Unite and UCU plus other Education unions from Wales and Scotland that are balloting members over this issue.
PAY CLAIM (2018/19) UPDATE*

In the recent national consultative ballot, over two thirds of the members who voted rejected the pay offer and said they were prepared to take strike action to try and secure a better deal. Here at Sussex, the response was even more emphatic: 92% of those who voted rejected the offer.
UNISON's Higher Education Service Group Executive (HESGE) are now preparing a formal industrial action ballot for strike action. Members who are employed directly by the University should have received an email about this on 15 August, with a request for them to check that their contact details are correct.
The ballot timetable is as follows:
BALLOT OPENS: 14 September
BALLOT CLOSES: 25 October
It will be postal ballot, so look out for it and make sure you return your completed ballot paper as soon as you can. UNISON can only act if the number of respondents meets the legal threshold. So, whether you want to reject or accept the offer, please make your views known before the deadline
After the ballot closes, the HESGE will meet to consider the results and decide on the next steps.
HAVE YOUR SAY ON PAY

UNISON's Higher Education branches across the country are currently holding a consultative ballot to see if members want to accept the 'final pay offer' from the Universities Colleges Employers Association (UCEA). We sent all our members who are directly employed by the University an email about this on Thursday 12th July.
If you are haven't a member of our UNISON branch, are directly employed by the University and haven't already voted, please do so as soon as possible (and certainly before the deadline of MONDAY 30th JULY) by filling in the online ballot using the link in your email. If you can't do this for any reason, please contact Elaine Stephen or David Gillman for details of alternative ways of giving your views.
Here is somebackground information about this year's pay claim:
UNISON asked for:
7.5% or £1,500 (whichever is greater) and a £10 per hour minimum to ensure all employers paid at least the Foundation Living Wage rate to the lowest paid staff.
UCEA's 'final offer' (after being raised by union negotiations) was:
2% or £425 (whichever is greater).
UNISON's Higher Education Service Group Executive (HESGE) - and your Branch Committee - are recommending members to:
VOTE YES TO REJECT the offer.
If a significant majority of UNISON members vote YES TO REJECT:
The HESGE committee will request a full industrial action ballot and seek to co-ordinate with other unions, which could lead to escalating industrial action to make the employers improve their offer.

It is essential that we hear from as many of you as possible so that we can represent your views properly. It will take only seconds to vote as there is only one question, so please do respond.
We look forward to hearing from you.
TURNIPS, TURBULENCE AND TAKE THAT!

UNISON has reached the ripe old age of 25, having been formed by an amalgamation of 3 previous public sector unions (NALGO, COHSE and NUPE) in 1993. As we celebrate all that we've achieved together during some very tough times, take a moment to read this roundup of what was happening in the year that your union (and Harry Kane!) was born.
FLYING THE UNISON FLAG FOR ELECTION SUCCESS

Our branch banner (top left) hung loud and proud in Lewes on Saturday (9th June) at an event organised by Lewes Labour Party and part-sponsored by UNISON Labour Link.
The event, entitled 'Corbynism: A day making new kinds of Labour Politics' featured talks and discussions about how to build on Labour's successes in the last General Election. Our Branch Chair and Labour Link Officer, Dave Gillman, joined other activists, writers and thinkers – including Lloyd Russell-Moyle (Labour MP for Brighton Kemptown) – for a lively and exciting day of ideas, optimism and solidarity aimed at making sure Labour wins the next General Election and changes the face of British politics for the better.



ANNUAL LEAVE IN SEPTEMBER
We have recently heard that some staff have been told they can't take annual leave in September any more. We're concerned about the impact this type of ban could have on our members, and on Sussex's reputation as an equal opportunities employer whose stated aim is to become 'flexible by default'.
Although we understand the importance of having sufficient staff available at this key time for the University, we are particularly concerned that such a ban may have a disproportionate impact on our female members. This is because September is the time when children start school or move to university and women often carry out the majority of caring responsibilities. September is also a time when holidays are cheaper than during July and August, which means it can be a popular time for those on lower incomes to get a well-earned break.
In order to find out how many members have been told about this ban, and how much impact this is likely to have, we have set up an anonymous survey which will only take a few minutes to complete. If you haven't already filled it in, you can do so here.
This will give us valuable information to take with us when we discuss this issue with senior management, so the more members that fill it out, the better.
MARCH WITH US IN LONDON ON 2nd MAY - AND GET YOUR TICKET PAID FOR!
Come and join Elaine, Dave, Nathan (and other members of Sussex UNISON) at the TUC rally to support public services and demand a better deal for workers.
This is a high profile event being organised by the Trades Union Congress (TUC). It will be attended by Jeremy Corbyn, alongside a large variety of trade unions, other supportive organisations and thousands of ordinary people across the country - people who are sick of the relentless cuts to our precious public services and the continuing attacks on workers' pay and conditions.
It will also be a fun, family-friendly event and a great opportunity to have an evening out in London afterwards!
The University of Sussex UNISON Branch is offering a refund on train travel for members (+ 1 friend) who attend.
IMPORTANT: To claim back your standard day return train ticket cost after the event, please do all of the following:
Send the physical ticket(s) in the internal mail to: Mike Harman, Pevensey 1 (make sure you keep your tickets!).
Include your name, contact details and UNISON membership number (you can find this at the top of your UNISON branch emails).
Send it all to Mike before Friday 25th May.
Email Nathan Catt a photo of you (and your friend, if you're also claiming for their ticket) on the march, as evidence of you attending.
When you email your photo(s), please confirm whether or not you'd be happy for us to use your image in branch communications and publicity.
Mike will then send you back a cheque to cover the costs.
The best station to travel to for the start of the march is London Waterloo and some of the Committee will be marching with our Branch banner on the day. If you'd like to march with us, please get in touch with Nathan (nathan.c@sussexstudent.com) for a contact phone number. We'll be meeting between 10.30am and 11am on the junction of Waterloo Bridge and Embankment.
There is also a coach that's been organised by UNISON East Sussex Area Branch which picks up from Eastbourne, Seaford, Newhaven and Lewes train stations, running to and from Victoria Embankment. It's only £5 and details of how to book are on their website.
Let's stand together and step up for public services. See you there!
**IMPORTANT: WHO CAN AND CAN'T JOIN USS/UCU STRIKE**
Please read this joint statement from UNISON, UNITE and HR at the University Of Sussex (and make sure your colleagues do too):

Dear Colleagues
We are writing to clarify the position with respect to who can take lawful industrial action, as we understand that some members have received advice, we believe from students, that UNISON AND UNITE colleagues can go on strike. This is not the legal position. We respectfully ask you to read on to understand the legal position and your rights.
Only UCU members and non-union members can take part in strike action.
Members of staff who belong to another recognised trade union, so members of UNISON and UNITE, are not permitted to take part in this action under current employment law.
If you have any questions, then contact your UNISON or UNITE Branch Secretary as appropriate at:
UNISON: E.Stephen@sussex.ac.uk
UNITE: P.A.Burr@sussex.ac.uk
Signed
Elaine Stephen Paula Burr Sheila Gupta
Branch Secretary Branch Secretary Director of
UNISON UNITE Human Resources
News from the picket line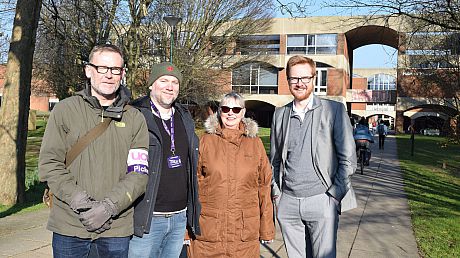 Left to right: Michael Moran (UCU Regional Official), David Gillman (UNISON Labour Link Officer), Elaine Stephen (UNISON Branch Secretary), Lloyd Russell-Moyle (MP for Brighton Kemptown)
Elaine and David went to see the picket line near Falmer House this morning to show UNISON's support for the strikes and to meet Labour MP Lloyd Russell-Moyle. Lloyd was elected MP for Brighton Kemptown last year and he was there to talk to staff and students and pledge his support for the cause:
"I'm here to support lecturers and staff to ensure they have a decent pension scheme that isn't reliant on crooks and gamblers in the City, which is what a defined contribution scheme is. With a defined contribution scheme, you give your money and then have to gamble your financial future on the stock market. We need decent pensions for everyone because if we have better pensions there will be better people wanting to work here and that will benefit students for the long term."
We look forward to welcoming Lloyd back onto campus in May when he will be coming to talk about the benefits of trade union membership and the role it can play in influencing the political landscape and policy.
Work change requests during the UCU/USS strikes
After several members got in touch with us with concerns about recent comments by the University's COO, Tim Westlake, Elaine contacted him asking for reassurance that no member of staff will be pressurised into covering the work of colleagues on strike.
Tim has responded with the following reworded statement:
"Over the next few weeks, keeping things running for our students is our number one priority. This may involve changing some of the duties that we ask you to perform; and in doing so, we will also relieve you of other work, so that your workload is both fair and reasonable. If you feel that this has not happened, or you are concerned that you are being asked to cover the work of colleagues who have exercised their right to take industrial action, you are encouraged to speak to your line manager or your HR Advisor."
If you are asked to do anything you are uncomfortable with during the coming weeks and want to talk it through before you contact your manager/HR, please get in touch with Elaine or speak to the UNISON rep/workplace contact in your area (contacts page for details).
Statement in support of the UCU strikes
The UNISON branch committee would like to express their solidarity with members of UCU in their upcoming 14 days of industrial action. We would also like to respond to recent comments made by the COO of the University, Tim Westlake. By encouraging staff to take on 'tasks beyond the scope of your normal duties' we are concerned that University management are attempting to break this justified industrial action. As one of UCU's fellow trade unions on campus, we oppose any attempt to reduce the effectiveness of this strike.
No UNISON member should feel pressurised by management into taking on responsibilities that are not in their contract and covered by their job description. If you feel this is happening to you, or if you would like clarification about what this means, please contact your local rep, your Branch Secretary (Elaine Stephen) or any member of your branch committee for support.

AGM 2018 rescheduled
Our AGM (originally scheduled for Tues 27 February) has been postponed as it coincides with one of the UCU strike days.
It will now take place on Friday 9 March, from 12.30 - 2pm in the Meeting Room.
Refreshments will be served from 12 and a buffet lunch will be provided. Vegetarians and vegans will be well catered for but please contact Nathan Catt by Fri 2 March if you have any other special dietary requirements: nathan.c@sussexstudent.com
The AGM is where members elect the committee for the coming year, hear what branch officers have been up to and approve the financial accounts. It is therefore essential that we have a good turn out of members. The entire branch committee will be up for re-election and any branch member can put themselves up to stand for any the current positions, or for any of the posts which are currently vacant.
The following roles have already received some nominations (but there's no limit to how many people can be nominated for each):
Elaine Stephens - Secretary
Jemma Jones - LGBT Officer
Dave Gillman - Chair and Labour Link Officer
Nathan Catt - Membership Officer
Louise Boruta - Communications Officer
Gayemarie Crane – International Officer
Maureen Winder - Retired Members Officer
The following is a list of roles that we currently have no nominations for:
Treasurer *we urgently need to fill this role as our current treasurer is leaving Sussex*
Equality Officer
Welfare Officer
Health and Safety Officer
Young Members Officer
Recruitment Officer
Lifelong Learning
We are also always looking for people to be area reps or workplace contacts. If you're interested in helping make our branch stronger and gaining valuable personal development experience, please contact Elaine Stephen for more information about what each role entails: e.stephen@sussex.ac.uk
Lloyd meeting postponed
Due to parliamentary obligations, Lloyd Russell-Moyle, the MP for Brighton Kemptown constituency, has had to postpone his visit to campus.
Lloyd is a Sussex alumnus and is keen to speak to UNISON members, and any other interested member of the campus community about:
the benefit of trade unionism
the Labour movement
the crucial role union members can play in shaping politics.
We will circulate the new date and other information as soon as they have been confirmed.
If you have any questions about this event or would like to get more involved in the political role of trade unions please contact David Gillman (Labour Link Officer): D.W.Gillman@sussex.ac.uk
About Sussex UNISON

We are a focused and active branch and we represent staff from all areas of the University and in many different roles. These include professional services and support staff in all the Schools, in many research departments, in the Library and in the residences and other premises, in the security teams, in catering and conferences, estates and cleaning, Communications, HR, IDS, Creche as well as some managers and senior administrators.

How we support you

Wherever you work, your UNISON branch is here to support you by:

protecting members' jobs, terms and conditions and pay
maintaining quality public services
preventing employers undermining national bargaining structures
providing members with support, advice, information and services
being a first point of contact for any issues affecting your working life.

Benefits of being in UNISON

As a member of UNISON you will have access to legal advice, free courses and training as well as discounts on holidays, insurance, travel and other services. You'll also be eligible for help and support from your Branch officers on a wide range of issues so you'll always have a "friend at work". We'll also keep you up to date with current issues and campaigns through our member emails and newsletters.

There are lots of other national discounts and benefits you can receive as a UNISON member. Find out about exclusive deals and offers available with your membership via the UNISON webpage.