Teaching Tips from RUSTLE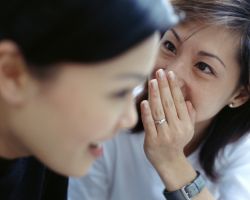 RUSTLE began as a termly paper publication which included regular collections of Teaching Tips contributed by Sussex colleagues. This page brings together all the tips from the early issues, but RUSTLE is now a blog and you can find more teaching tips there.
Nominated Questioners: Student seminar presentations are all too often met with silence by their audience and the tutor ends up having to kick-start the discussion. If you want to stimulate student discussion and develop good audience skills 'nominated questioners' can help. Before the presentation starts, the tutor nominates three students from the audience to be the first to ask questions at the end. These three have the whole presentation to think of a question and will need to engage with the presentation in an active and critical way. After the presentation they take it in turns to ask their questions and by the time all three have been asked, answered and discussed the rest of the group are likely to be contributing too. Next time, choose different people to be the 'questioners' so that everyone gets a turn at developing those skills.
Contentious Statements: Some colleagues like to start a seminar with an outrageous or contentious statement on the topic which students are likely to dispute. They can then be led to give reasons for their disagreement, preferably drawing on the reading or lecture to support their views. Alternatively, students can be asked to bring with them a contentious statement or question based on the reading and say a few sentences about it - why it is true or false, why it is the wrong question to be asking etc. This can be a stimulating way to start a discussion of set reading and encourages the critical skills we value at Sussex.
Small Ad Exercise: On a course which addresses 'identity' a colleague asks students at the start of the course to post a small ad on the Study Direct forum for the course - this is in the same format as personal ads, though obviously for different purposes. This is a creative way of getting students to think about an important theme of the course at the same time as introducing them to each other and getting the forum off to a good start. With a little imagination this could be adapted for many different modules.
Speed Dating: Sometimes a break in the middle of a module such as placements in industry or overseas trips can have a negative impact on the learning community. One lecturer runs a 'speed-dating' activity in the first session after a break to reacquaint students. Half the group stay seated and the other half move around the room, talking to each seated student in turn for 2 minutes. Questions related to the module are set, and these are changed after every 4 moves so that it does not get boring. You can limit the total number of moves to suit group size and time available. This activity gives students the opportunity to talk to those not in their immediate friendship group and perhaps share what they have learnt since the last classroom session.
Setting Up Groups: Getting students into groups can be time-consuming and quite difficult, especially if you want to have particular students together, or apart. One colleague overcomes this challenge by standing at the door as students come in and handing each a sweet in a coloured wrapper. He then asks students to get into groups depending on the colour of their sweet wrapper. This makes it easier to put everyone in different groups and a sweet also helps wake up tired students.
The Secret Shopper: We can learn a lot about teaching from putting ourselves back in the position of learner. It is a good idea to sit in on workshops, seminars or lectures and think about how you feel in that setting, because that can help you keep in touch with what your audience might want. Perhaps you could sit in on a colleague's lectures, or you could sign up for one of the Teaching and Learning Development Events to recapture that student experience!
Be prepared to say you don't know: New teaching staff usually worry about students asking questions they cannot answer and of course this happens. Lively, engaged students are going to ask challenging questions and that should be encouraged, but they also need to understand the contested nature of knowledge and that the lecturer is not the fount of all wisdom on a topic. Sometimes, teaching a subject on the cutting edge of scientific discovery means working at the limit of what we know and there are things that not only the lecturer doesn't know, but quite possibly no-one knows. For those of us teaching in areas that have been more thoroughly explored the question you cannot immediately answer provides an opportunity to open up the question to the whole group or direct students to where they might find some answers.
Less is more: If we accept that good teaching is about helping our students to construct knowledge and understanding for themselves, rather than transmitting the contents of our brains into theirs, then it makes sense to structure lectures around the main points that students need to understand and to allow space for the learning process. It is tempting to cram everything you know about a topic into a module, but you are an expert - the students don't need to know all that. If you have less material in your lectures you are less likely to go too fast for the students and will have more opportunities to stop and make sure they understand, pose and respond to questions, build rapport with your students and keep them engaged.
From the beginning: In a group where you have disparate individuals, time spent on group bonding at the outset is a good investment. Including activities that help people to get an awareness of where others come from in terms of past learning experience, where they have lived, where they have been and what they have done, forges connections you can draw on throughout the module.
Mind your language: Avoid using idioms, colloquialisms, and culturally-specific terms as these tend to confuse. And watch out for words which have different meanings in different English-speaking countries.
Mixing it up: Vary the session so that there are lots of different ways that people can engage with the material. This works well with people of different cultural and language backgrounds.
Looking at things another way: Try mapping, or using diagrams, symbols and drawings to represent material symbolically, opening up the possibility of non-verbal communication.
Talking to each other: Provide opportunities for students to work one-on-one if only for 5 minutes. This gives everyone the chance to have a conversation and to speak - which can be daunting in a larger group.
Picture this: Use images in presentations to help ideas stick in students' minds.
Working together: Divide the students into small groups because it is less threatening to have just 2 or 3 other students to engage with. Set exercises or topics to discuss and move between the groups. These small groups will often make very different responses to the same task and come up with very interesting ideas on their own.
Who will start? To help build confidence and support international students to speak in seminars and tutorials, try asking them to start the discussion. It is much easier to start a conversation in a second language than follow on from what someone else has said.
Pause for Reflection: Include moments of reflective writing. Encourage students to spend 5-10 minutes, near the end of a session, writing down what they have gained from a particular reading, lecture or discussion. When students can do this in their own language it helps to internalise concepts and link learning to their own experience.
Before you go: At the end of a session explain what will be covered in the next session and identify any reading that will help students to prepare for it.
Keep the students attention during a lecture by engaging with them as much as possible. Teaching need not be just 'chalk and talk' but can be varied by including checking, questioning and discussion.
Include short video clips to break up a lecture. Two of the best sources to search are Screenonline and Film and Sound Online (both available through the library's electronic resources).
Template lecture notes (or gapped handouts) do not contain all the material presented, but do give a good outline of the lecture and the most important points, with blank spaces where students can make additional notes during the lecture. This avoids students focusing on copying material from the board so they can concentrate on the concepts, whilst the need to actively engage with the material to create their own notes enhances learning. Students like this sort of handout.
Gain new perspectives by seeing other people teach. This need not be the formal peer observation process but could just be dropping in on a colleague for 10 minutes (check with them first of course).
Joint planning of sessions can be very useful. Sitting with a colleague for 5-10 minutes to talk about how you might tackle a topic can produce interesting new ideas.
Joint lecturing can also reduce the stress and workload of preparing and delivering lectures. If two people are teaching a course, having one present and the other 'chip in' creates a relaxed atmosphere in which students are more likely to ask their own questions. It also demonstrates the variety of views and approaches that characterise academic enquiry.
Prepare yourself by reading what the students are reading and refreshing your memory of the key texts. This is important if you are teaching a topic for the first time, but also if you have been teaching the same topic for some time.
Make connections within the curriculum by encouraging or leading students to see how aspects of the current module overlap with other aspects of the same module and with other modules within the degree course. This aids retention of material and promotes informed, broad and critical perspectives.
Make connections beyond the course to engage students and enhance their learning. Does the subject under discussion have any relevance to students' own personal life experiences? Do the points of debate have real world legitimacy? By making explicit some of the links between the subject material and students' lived experience and/or prior learning we can help them to construct their own understanding of the subject.
Create a happy atmosphere, perhaps using humour if appropriate, because students are more likely to be engaged if they feel relaxed.
Use post-it notes in seminars. When putting students into small groups for discussion, tell them that before they start talking you want each of them to write 2 points for the discussion on separate post-it notes, and that everyone gets a turn to talk about their points. This helps students who are more confident when putting their ideas in writing, and ensures that the quieter group members get to be heard - and the chattier ones listen. You can go on to ask the groups to arrange their post-its into a logical argument, which helps develop their essay-writing skills.
At the start of a module give everyone a relatively easy (and above all easily accessible) piece of 'essential reading', to be read before the seminar. Do everything to encourage them all to read it. During the seminar find a way to enable every student who has done the reading to let all the others know that s/he has done so (e.g. by asking straightforward questions about the reading, to be answered by 'someone who hasn't spoken yet'). Hopefully all the students will have done so by the end of the seminar. So each student will know that all the others have done the essential reading for this seminar, and will expect them to do the same for the next seminar. Since no-one likes to be left out, each will have a strong incentive to do the essential reading for the next seminar him/herself. Then do the same thing at the next seminar (for which the essential reading will have been a bit harder) and the following ones. That way doing the essential reading for the seminars becomes a 'collective habit'.
Small group work needs to be directed. If students are asked to just 'talk about' a topic they are unlikely to engage deeply and really achieve learning. Good small group work sets a very specific task or problem and calls for specific products at the end. That could be an informal presentation, a poster, a set of answers to questions or any number of other things depending on disciplinary context – but there needs to be a clear structure to the activity and an end product in mind if the group work is to be effective.
To avoid repetition in small group work it is useful to break up a task. For example, when analysing a poem each group could look at one verse in detail and report back to the whole group which will then have created together a sort of essay on the poem. This can be a good way of introducing students to a process for writing an essay.
It's not about what you know; it's about what the student needs to learn. As someone very new to teaching there is a tendency to over-prepare lecture material so that you feel confident teaching it, and overlook the needs and learning styles of the students in the process. Teaching undergraduates differs so much from presenting research to experienced academic audiences, where it really is all about what you know. Writing learning outcomes for a lecture and/or seminar can help you to focus on what it is essential that students learn.
Setting some ground rules can be really useful, especially with 1st year undergrad or 1-year Masters (especially international) students who often don't know what to expect of a course. Rather than imposing your own rules, try asking the students what they expect of themselves, each other and you. Usually the result will be a list that includes most of the things you would want – and you can include one or two of your own during the process.
'Show, don't tell' is often used as advice to writers of fiction, but is equally apt to teaching situations. Focusing on showing rather than telling encourages you to make learners' engagement more interactive, because making something 'show', often involves getting students actively involved in a task, the material or a demonstration.
Dealing with a dominant student. It is good to have students who are eager to contribute to seminar discussions, but sometimes one or two individuals can begin to dominate a class and quieter members of the group don't get the chance to participate. There are a few approaches that might help in this situation:
Small group work: By dividing students into small groups you are giving more people the opportunity to speak. It is a good idea to change the groups regularly so that different students get to work with the dominant student. Or if there are 2 or 3 vocal class members you might want to put them in a group together and leave quieter students to work together. Asking each group to report back on their work will also get more students speaking.
Nominated speakers: You can avoid one student dominating by directing a question at an individual student, but this can be quite stressful for the student who may not have an answer ready or be nervous about speaking up. One way around this is to ask the question – or write it up – and give everyone 2 minutes thinking time before choosing 2 or 3 students to give their answers.
Follow-up questions: When the dominant student gives a quick answer, ask the rest of the group if they agree, have anything to add, or can think of any other examples. This will encourage others to speak and help students to understand that there are often a range of appropriate answers to a question.
Allocating roles: If you set up a more formal discussion scenario, such as a debate, you can allocate specific roles to individual students and thereby manage contributions. For example, quieter students can be given the task of summarizing the arguments on each side and the dominant student can be given the role of chair or time-keeper.
In lectures it is common for the same few students to be the ones to answer questions. Giving students 'thinking time' before answering can help, but increasingly lecturers are using a Personal Response System ('clickers') to get everyone in the audience to answer a multiple-choice question. This gives everyone a safe way to contribute and also tells the lecturer how well the class is following the lecture.